UWC Day - Waterford Kamhlaba UWCSA
13 September 2019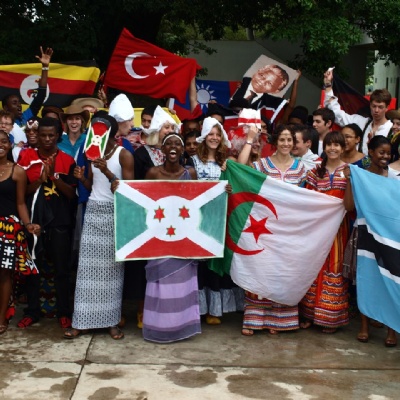 13-15 September the members of the community will be video interviewed by the Link Group where they will answer two questions namely: 1) What is peace to you? 2) How would you describe a climate of change regarding peace?
18 September the edited video will be shared with the whole school during the assembly and an announcement about the plans for peace day will be shared.
25 September will be the UWC Peace Day assembly where there will be speeches, dances, poetry, and theatre performances. This will be followed by a thumbprint on a huge peace designed canvas of all the students. Then an aerial view photo of all the students and staff members arranged in the shape of a heart with the word "UWC" in the middle of the heart will be taken.
25-27 September various students will take photos to be posted on Instagram in front of the Link Group Board which will be designed in Peace and Climate of Change decorations.