UWC Day - Online Workshop on Potential Solutions to Climate Change
21 September 2019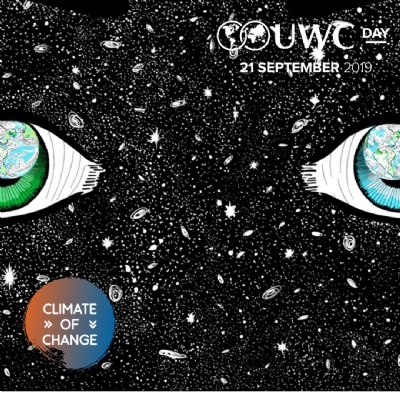 21 September 2019 - join an online workshop focused on finding solutions to the climate crisis
The United Nations has said the world has 12 years to deal with climate change - some scientists say we have 18 months.

At this point in the climate emergency, we have to come up with solutions that have an extraordinary impact - a challenging task, but history has plenty of examples of people who could bring about exceptional change with relatively few resources, and we can too.

This workshop will, therefore, focus on two kinds of solutions to climate change:
- Chain change (wheat and chessboard solution): how the doubling of small actions every month could solve the climate crisis in less than 2 years.
- Synergic change: how a relatively small number of large actions could also solve the climate crisis.

ABOUT ME - My name is Euri and I am WK graduate. I have been working on environmental education for about 15 years and in this workshop, we will explore how as a UWC community we can come up with actions that reach out to an extraordinary number of people like Sternin did and help them mitigate climate change.

For those of you who might be unaware about how food, transport, home energy and lifestyle has an impact in the global climate, please join the e-learning programme "Illustrated Climate" with a graphic novel illustrated by AC alumna Carys Boughton (www.illustrated-climate.eu/novel). You can drop me an email at euri@surefoot-effect.com to get the log-in details.
Sign up to the event here: https://www.facebook.com/events/665299813973827