UWC Day - Sky School
21 September 2019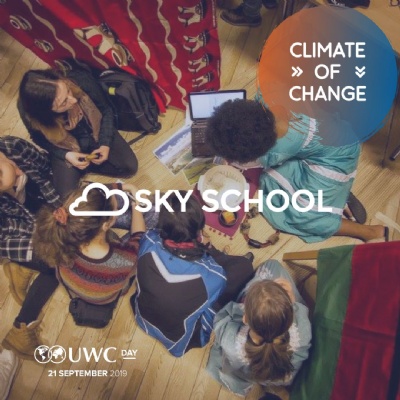 21 September 2019 - Sky School Alumni Webinar
On this year's UWC Day, Sky School will be hosting an online webinar with Sky School alumni around the world about climate change, ways in which it is affecting them and what can be done about it.
Many of our alumni will in fact have been forced to migrate due to conflict, which may well have been influenced by environmental factors, so this is extremely relevant issue.

About Sky School
Our mission is to use transformative education to create opportunities and inspire positive change in the life of refugees and their communities.
We are developing the first international high school curriculum for young people who are displaced, as well as offering short programmes in areas such as Peace-building and Social Entrepreneurship. Our programmes enable youth to develop agency, create opportunities and make change.