The 2020 Sino Japan Youth Conference: Adapting to the New Reality
11 August 2020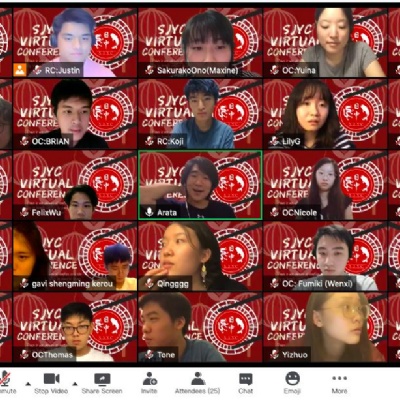 Every year, students from UWC schools across the world join forces to host the Sino Japan Youth Conference (SJYC) at Li Po Chun United World College of Hong Kong, bringing together teenagers from the historically conflicted regions of Japan, Mainland China, Hong Kong, and Taiwan to promote dialogue, mutual understanding and celebration of difference.
The beginnings of SJYC date back to 2009 when Chishio Furukawa, a then Japanese LPC UWC student, was looking for ways to quell the growing tensions that had erupted between Japan and China over the Senkaku Islands dispute. This intense discussion also spilled into Taiwan and Hong Kong. Chishio looked to the youth of all four countries as a solution: by allowing them to come together and learn about each other's cultures and history, SJYC hoped to achieve the ultimate aim of reaching a more peaceful future through mutual understanding. The conference has since inspired twelve years worth of participants from the region to become trailblazers of peace.
This year brought a unique set of challenges that forced the student organisers - who worked together across eight different UWC schools - to rethink many aspects of the well-tried SJYC model. I caught up with Justin Yam (LPC UWC, 2018-2020), this year's Hong Kong Taiwan Regional Leader, to find out more about the conference and how they dealt with the many hurdles that lined their path in 2020.
'Peace is not the absence of conflict, but the ability to handle conflicts by peaceful means' was chosen as the theme for this year's conference. When asked about the relevance of this theme today, Justin explains "I think it fully encapsulates the current complicated state of world affairs, and why the conference is, therefore, more important than ever. It doesn't aim to promote an unrealistic reality of absolute peace but instead tries to help young people develop to become peacemakers in a world full of conflicts."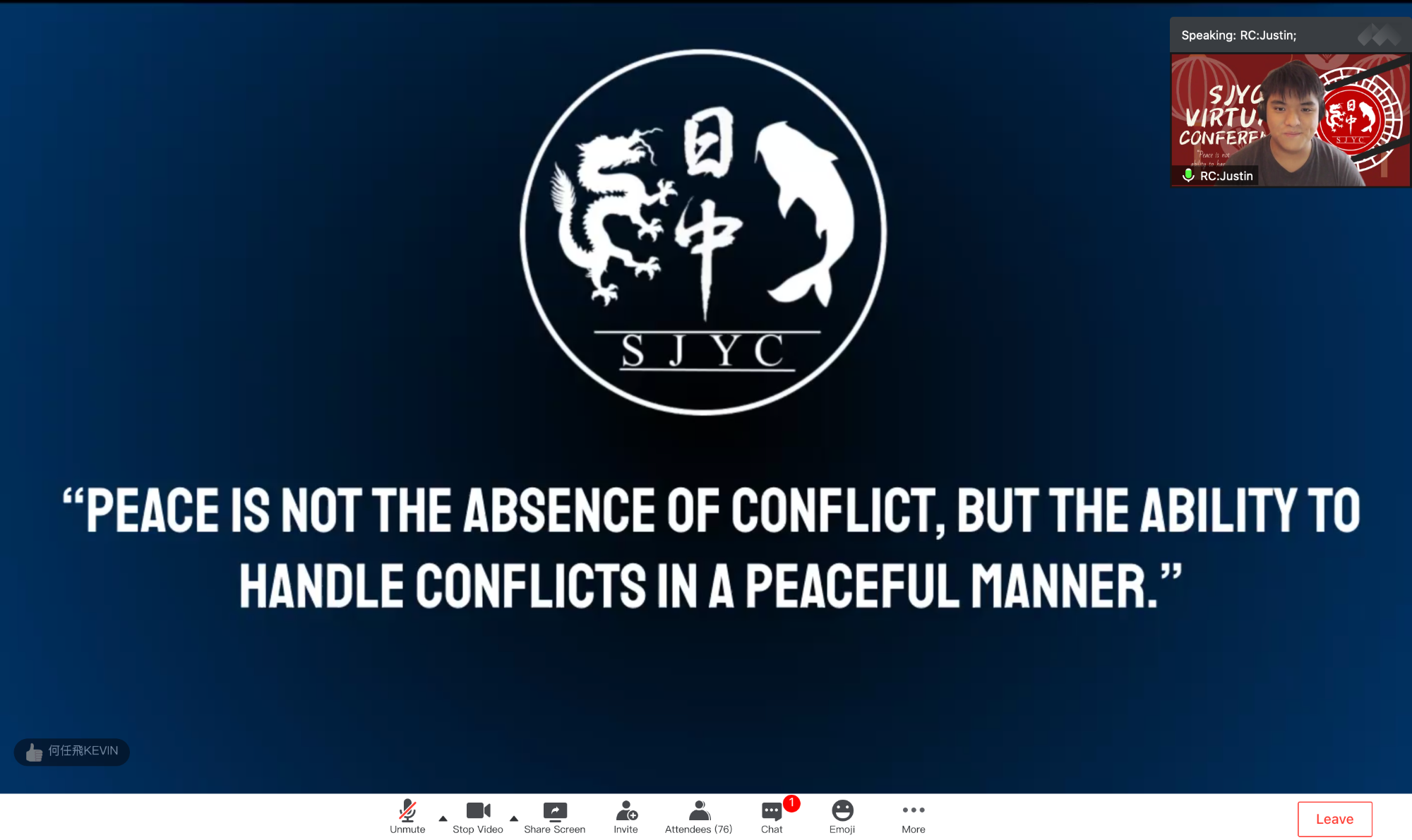 The turbulent political situation in Hong Kong - and beyond - was of course only one of the challenges this year's organising team had to deal with. The looming possibility of travel bans, quarantine requirements and financial difficulties struck the team back in January when coronavirus was beginning to spread on mainland China and in Hong Kong, thereby casting doubt on whether participants would be able to fly in from Japan, Taiwan and China to meet each other face-to-face - as is normally the case.
"That was a big moment for us: the realisation that the format that had been working perfectly for twelve years - and which had allowed for participants to bond physically - was potentially about to drastically change and that it would be up to us to decide how we would make that happen."
The team took a very systematic approach to this issue. They drew up three detailed scenario plans for: (A) an in-person 'normal' conference, (B) a regional conference, whereby participants would meet in their respective regions and then connect virtually to the other regions, (C) a fully virtual conference.
"At first, when the infection rates in Japan, Hong Kong and Mainland China seemed to be slowing down, we thought plan B might be a possibility. But then cases started spiking again and that's when the heated debates really got going. Many of us believed that by moving the conference online we were moving away from the original aim of the conference, namely for participants to be able to physically bond with one another. We just couldn't see how those organic face-to-face connections and conversations, where countries become people, could be achieved through the online format."
So, how did their expectations match up with reality?
"We were expecting a lot of challenges - participants not showing up, technical issues caused by the restricted access to certain apps and websites in Mainland China, financial issues etc. But luckily we thought of all these challenges beforehand because we were super prepared for all eventualities and it actually ended up exceeding all expectations. We included all sorts of interactive games that brought the Voov sessions to life, from singing to passing objects from screen to screen. And the participants bonded way more than we could have imagined - their social media feeds flared up with enthusiastic content about the conference and they have already organised an online reunion themselves - it's really great to see the impact we've had, despite all challenges."
There were of course also some unexpected advantages of the online format. For example, making the conference free online meant that more youth from less advantaged socio-economic backgrounds could join, where in the past scholarships were limited by the amount of funds available. "These greater outreach possibilities were a huge plus, we will definitely incorporate aspects of the online conference into future conferences - travel restrictions or not."
Looking to the future, I asked Justin what key learnings he has taken from this year's experience:
"To have trust in your team. To be prepared for everything - but to stay flexible and be ready to adapt to the circumstances that come your way. And that what really counts about the conference is not necessarily the course content, it's giving participants the chance to truly bond with each other. I'm so glad that the last goal was achieved this year because those bonds that are formed between participants and across borders showed how mutual understanding between people of different cultures is the true key to a more peaceful future."
---
Check out what the participants had to say about their experience below!