Spotlight on NC Spain: Celebrating the Strength of UWC's National Committees
11 May 2023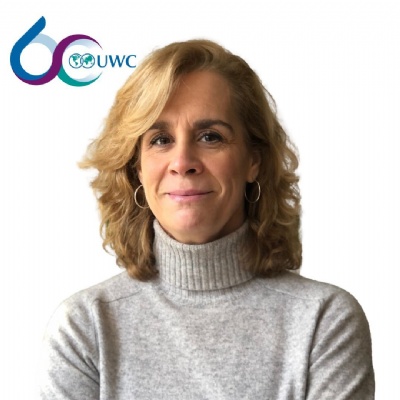 Berta Fraguas Garrido, Director General of the UWC Spain National Committee Foundation
Berta Fraguas Garrido has been running national committee selections for UWC Spain since 1994. She is one of UWC's longest-serving national committee members, joining as the administrator for the UWC Spain National Committee (NC) when she was just 23 years old. She knows more than most about what it takes to build and run a successful NC, and after three decades she remains as committed as ever to UWC's mission. We caught up with her just as she was about to enter her 30th selection cycle, and asked her to tell us about UWC Spain's colourful history.
UWC has long distinguished itself among global education providers through its unique selection process. Relying on the dedication and expertise of a network of more than 4,000 volunteers to find and select students in over 150 countries worldwide, UWC national committees (NCs) ensure that students are assessed within their own national context by people from their own country. Berta Fraguas Garrido's association with the work of UWC national committees began in 1994 when she walked into the office of the Duke of Calabria after answering an advert for a part-time administrative assistant:
"I was just finishing my university degree, and was about to apply for my Master's, but I needed a job to help pay the bills. I had no experience, and it was my first job interview, but I remember speaking passionately about my belief in education as an engine to change the world. The next thing I know, the Duke was sending me across the road to the Ministry of Economics to talk to the secretary of the UWC Spain NC. By the time I got there, the Duke had already called ahead to say I got the job. And that's when the NC secretary handed me a shoebox. It was full of important papers and letters. 'This', he said, 'is the Spanish NC'. And that was it, all there, in a shoebox!"
The Duke of Calabria served as President of UWC Spain for 25 years, and Berta explains that it was his drive and connections which helped to build its influence. His appointment was made by the King at the time - King Juan Carlos of Spain, whose wife, Sofía, had been heavily influenced by Kurt Hahn's vision for education when she attended the school he founded in Germany, Schloss Salem.
Having started with just a 'shoebox' of resources, Berta explains that the UWC Spain NC had a number of factors in its favour, which she believes are essential in building a successful national committee. It had a committed President joined by a Council of Patrons, who all believed wholeheartedly in the UWC cause. Berta explains that the Duke of Calabria was a huge cheerleader for UWC, and he was joined by some very committed members of the Council of Patrons and started "fundraising like crazy" when he became the NC's president:
"He was always thinking about UWC scholarships, and he constantly asked people for their support, so much so that people sometimes used to cross over to the other side of the road to avoid him!"
Berta says that the Duke's persistence paid off as some of the donors he secured in the early 1990s still give towards scholarships to this day. The Spanish NC also benefited hugely from good, personalised communication, "once the application process is opened there needs to be someone there to answer the questions, which will come pouring in"; there also a high level of professionalism, thanks in part to the experience Berta had gained from her university studies:
"My background in databases and knowledge management was very helpful - I was able to create a network of contacts, build relationships and to start the process of writing everything down. This is one of the biggest challenges that UWC national committees have. If we lose volunteers, we lose the knowledge. So it's important that someone is writing the processes down so that they can be passed on."
Berta acknowledges that being able to apply for foundation status in 1996 has also helped lend gravitas to the UWC Spain NC, formalising it as a legal entity. However, Berta is keen to stress that the structure was purposely kept simple, and the staffing minimal, so that the funding of scholarships could remain the focus. This meant that the need to think 'creatively' became very important:
"We couldn't let a lack of resources hold us back; we needed to be creative about how we went about things, and to try to do the best we could with the resources we had."
And lastly, Berta stresses the need for an unshakeable belief in UWC values:
"There's no doubt that the work of NCs can be challenging. For the most part, national committees are made up of volunteers - whether they be alums or other dedicated supporters of the UWC cause. Selections involve long days (and nights!) and it is often exhausting, so you really need to believe in what you're doing."
By the time Berta took on the role of Director of UWC Spain in 2006, the national committee had grown to such an extent that it was in a position to put forward a proposal to the UWC International Office for the creation of a UWC school in Spain. A great deal of work went into the project, which was supported by the government of the Cantabria region, and the backing of a generous donor. Sadly, however, all their best efforts were thwarted when a "perfect storm" of factors came together:
"There was the 2008 global crisis, and then there were political changes in the region. It became clear that the funding was no longer going to be there. It was so sad, after having had such high hopes for the creation of a UWC school in Spain, to then see it all fall apart."
Although this came as a major blow, Berta says they learnt a lot from the process, which also helped to raise the profile of UWC within Spain. Nonetheless, it did leave her feeling frustrated that the national committee would only ever be able to send up to 15 students to UWC schools each year. She began to think of other ways to increase UWC's reach and to see more people living the UWC mission, and put forward a suggestion to the UWC Spain board to run a UWC short course. Thirteen years later, and the Spanish national committee is now proudly responsible for running three UWC short courses a year. Since 2010, over a thousand young people from more than twenty nationalities have attended a short course and have benefitted from UWC's unique experience-led education. Berta explains that as they became increasingly proficient at running and organising their own short courses it made sense to share their expertise with the rest of the movement: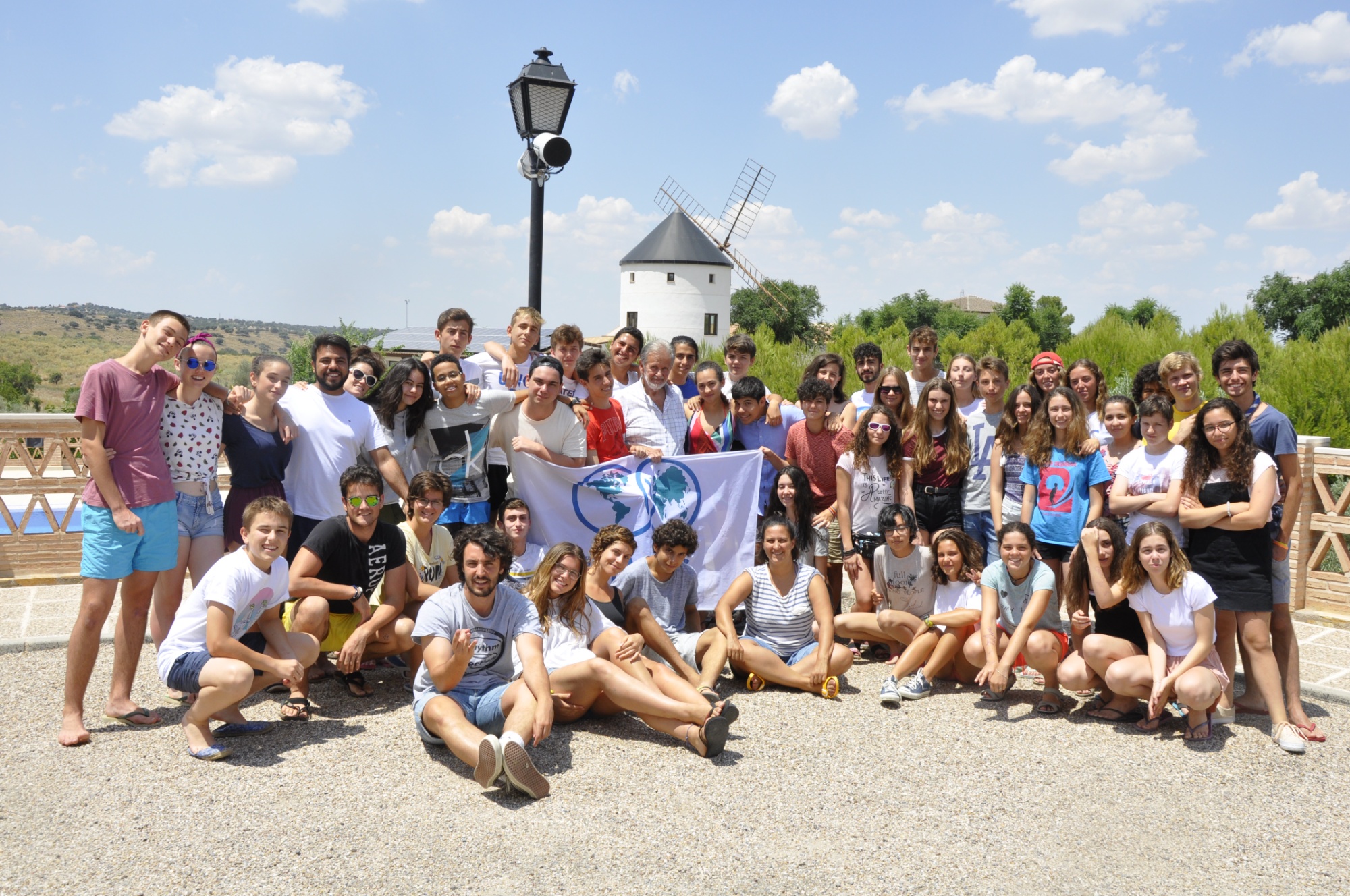 "That's when we partnered with the UWC International Office to develop the Short Courses Development Initiative (SCDI) so that we could provide training and advice to other UWC short courses across the globe. What's most important for us is the impact of the vision and values of UWC. This is what guides us in the work we do as a UWC national committee every day. Finding more young people who can benefit from the UWC experience, whether that's by attending one of our schools or one of our short courses."
After 29 years Berta says she is still full of enthusiasm for the work she does as she has seen first hand the incredible life-changing impact UWC can have on young people's lives. For her, the process of selecting students is both one of the most difficult, and most exciting tasks:
"The UWC International Office sets out six criteria for us to select students on. But each national committee will develop its own process around this too. When we are selecting students we look at the village where they are from, the activities that they do, and the impact they are having within their community, etc. They may not have had many opportunities, but if they show initiative, even in the small things, it shows us their potential."
UWC Spain had applications from 1302 young people for 2022 entry - with 85.93% coming from public and semi-public schools, and 14.05% from private schools. All applications are considered on a 'blind' basis, without any personal (including socio-economic) data being known to selectors. Berta is keen to emphasise how important this is for UWC's commitment to deliberate diversity where students are selected exclusively on their own merit and potential:
"No matter who you are, or the amount of money that your family has, if you're not ready according to our selection criteria, you won't be selected by the Spanish NC. Going to a UWC school presents an incredible opportunity, but it's also a significant challenge. So, we need to be sure the students we're selecting have the capacity to meet these challenges as successfully as possible."
Even so, Berta admits that it's sometimes very tough as it's not possible to give opportunities to everyone that meets the rigorous criteria. And this is why she believes that a focus on increasing UWC's reach through short courses is something that could pay huge dividends in the future:
"It may not be possible to live up to Kurt Hahn's vision of having a UWC school in every country, but I think we can aim for a UWC short course in every country. That would really be the fulfilment of a dream for me - seeing the UWC mission and values expanded out all over the world."