Leveraging the 'UWC Ripple Effect' for Youth-led Social Change
1 June 2023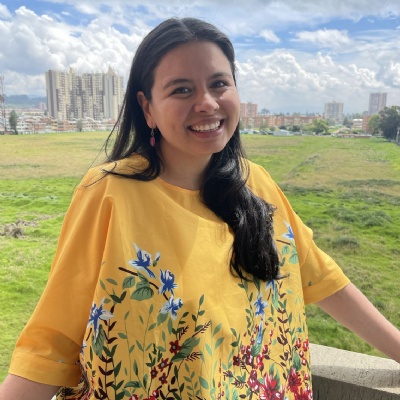 Interview with Xochilt Exué Hernández Leiva (Pearson College UWC, 2004-2006)
Having been selected by her national committee in Nicaragua to study at UWC, Xochilt Exué Hernández Leiva (Pearson College UWC, 2004-2006) has long been fascinated by UWC's power to connect people through a common purpose. Building on her experience as a peace educator and youth advocate, Xochilt now works as Co-CEO of Peace First, an organisation supporting young people around the world to lead social change in their communities.
In this interview, Xochilt talks about how she developed her interest in anthropology at Pearson College UWC, and why she believes that building dynamic partnerships with like-minded organisations is the best way to expand UWC's global influence.
Tell us about your journey to UWC
I always had this interest in social change and I had been exposed at a young age to the realities of conflict, growing up in Nicaragua which was still reeling from the after-effects of a civil war. I wanted to understand what drove people to conflict and I wanted to learn more about how diversity and conflict intertwine. With my dual heritage, my father is Colombian and my mother Nicaraguan, I had some sense of cultural diversity, but I was hungry to learn more. The selection process alone taught me so much. It was the first time I'd been exposed to so many different people from all over Nicaragua. I was honoured to receive one of the two scholarship places, but I also realised there were so many other talented people that deserved the same chance. This is why I later came back to join the UWC Nicaragua National Committee (NC). So really the 'spice' for me is not so much about how I came to UWC, but more about how I stayed. And this is what I find so fascinating. There's incredible diversity within UWC, so inevitably we all have very different connection points, but it's the way UWCers stay connected, and the momentum this brings in driving the UWC mission forward.
How did your experiences at Pearson College UWC help to shape your future career?
The UWC Nicaragua NC placed me at Pearson because they saw how that particular setting could help expand and nurture my interest in anthropology: the College offers an anthropology course as part of the IB. It's quite unique what they are doing at the College in terms of acknowledging the indigenous heritage and making this part of the entire educational experience. I always had this interest in anthropology, but sometimes when you're young you need to be made aware of your potential - and that's Kurt Hanh's premise - for us to acknowledge that there is 'more in us' than we realise. But the second thing is that you need a community to help drive and challenge you, and that's why I'm so thankful that the selectors saw something in me that could be nurtured at Pearson. After finishing my studies I returned to Nicaragua and worked a lot in social research supporting indigenous rights. But I was also always thinking about education and the power of this UWC 'ripple effect', which then led me to also become a teacher at high school and university level. I then decided I wanted to do a Master's in education, and I was able to study in the UK through a Chevening scholarship.
You'd decided to volunteer with the UWC Nicaragua National Committee after your undergraduate degree - why was this important to you?
I'd realised through my own selection process how important it was to enable access to opportunities that wouldn't be available to young people otherwise. I saw some of the talent that was out there. But still we were not able to access people from more remote areas in Nicaragua. I wanted to work to improve that. For me, attending UWC was a transformative experience, but it was also very important for me to acknowledge this 'changemaker' narrative. I began to realise that although it's something we talk about, it's not always something young people self-identify with. I think this is something that needs to be developed and reinforced. The selection process is where that begins, but then I think we have to be really intentional about how we make sure this 'ripple effect' outside and beyond UWC happens. This is why I went into teaching, and it's why I decided to chair the national committee. I realised that the power of UWC is definitely in its network.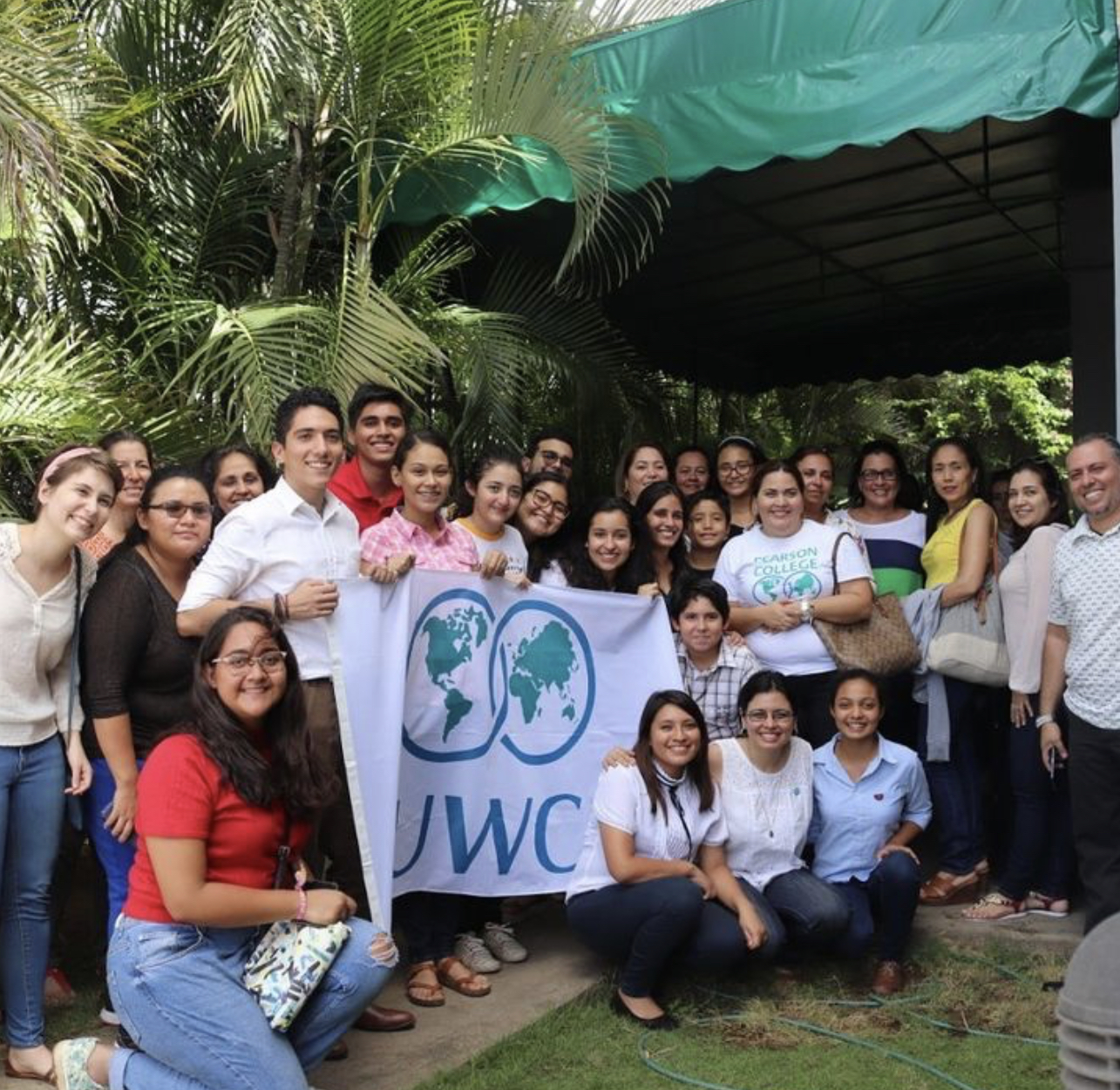 And how did working in a country where conflict was such a reality help to mould your thinking around peace education?
Chairing the NC helped me to see the potential for growing the number of people able to access a UWC education. But I also came to believe that we needed to be more intentional about offering learning opportunities that are accessible so that people could contrast this very heavy context surrounding them. Once I returned to Nicaragua after my Master's degree, there was a lot of turmoil because of the citizens' uprising in 2018. I think conflict is latent in our societies - it's always there. Yes we can make peace education into the curriculum, but it can still end up being very contained and not really related to the real world. For me, that's where UWC really bridges a gap. It's a practical application of peace education. It's during those late hours when you're talking with your fellow boarders, it's when you're organising your regional day, or your CAS activity. It's putting that awareness and knowledge into action. This is why I started to become so heavily involved in working as a facilitator in workshops, and why I enjoyed working as a UWC short course organiser and facilitator. For me, it's about all the things that happen outside the classroom, where young people are dealing with real-world issues and learning how to navigate those conflict situations, how to strategise and how to practically apply those changemaker skills to real world situations in their communities.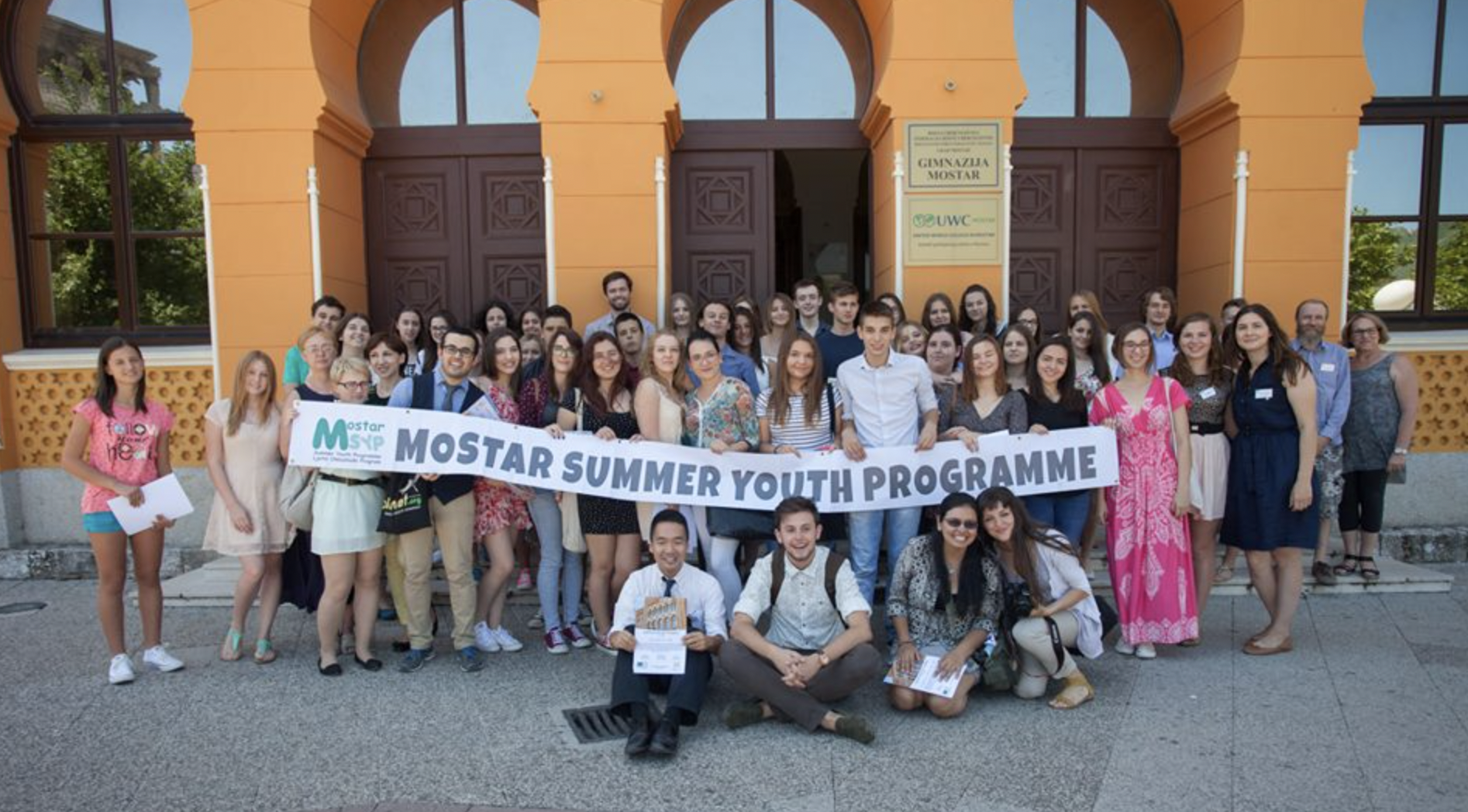 Tell us about the alignment between UWC and the organisation you currently work for, Peace First.
Like UWC, Peace First is for those young people who are excited about social change and peacebuilding. We began as a school-based youth empowerment programme, and we've grown into a global NGO supporting youth-led projects and connecting young leaders in 166 countries. We have a wider age range than UWC, supporting young people from the age of 16 to 30 years. We recognise that people might need support at different times in their journey, we offer a learning journey and, in some cases, mini grants so that they can implement their social change project and then scale them. Similar to UWC, we also really work to generate this connection across communities - we want to enhance this ripple effect so that the impact of these projects can be felt even further afield.
I think the individual school experience is absolutely transformative at UWC, as is the expanding programme of UWC short courses. But I also think we need to think about education in a broader way. We need to be more intentional in integrating formal, non-formal and informal education. And making sure we also partner with like-minded organisations, so we can integrate the learning experiences we're offering at all different levels. Can we create intentional systems, so the learning around peace is more conscious? We need to be working with others outside our own sphere to be able to make that peace learning journey even more explicit. The Kurt Hahn quote that there's 'more in us than we know', doesn't just apply to individuals, it also applies to the UWC movement as a whole. I think we're only just at the beginning of harnessing the power of those partnerships. Just imagine what we could achieve if we enhanced our collaboration, working together to implement the change we want to see in developing more peaceful and sustainable systems for the whole world.