Entrepreneurial Beginnings: Camilo's Story From The Class of 2020
15 July 2020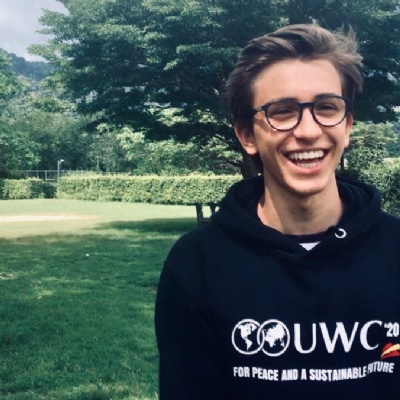 From founding a start-up to help blind people navigate the streets to his long term mission of building a rocket that does not require fuel for lift-off, Camilo from the UWC Thailand Class of 2020 talks us through his entrepreneurial beginnings, developments at UWC and invention dreams for the future.
What does it mean to you to be an entrepreneur?
I have always dreamed of being an inventor; and so while reading the biographies of many inventors who have had a positive impact on society and who were also entrepreneurs, I understood that today, being an inventor also means being an entrepreneur. So, as cliche as it sounds, I think of inventor-entrepreneurs as people who have changed the world for the better, and that's exactly what I want to be.
Can you tell us a bit about the projects you have already started working on?
My passion for making runs deep and has existed from an early age. Building all sorts of prototypes, I remember finding the electronics from my mom's old phone as exciting and playful as building with Legos.
One of the main projects I am pursuing at the moment started two summers ago, while helping a blind man pay in a shop and chatting to him. That conversation helped me to better understand the true extent of the limits to their autonomy that blind people face when exploring and moving around new places. Eager to provide a solution, I joined forces with my best friends and Proton Smart Clothing was born.
We started by designing and developing a smart and connected garment with an embedded electronic device connected to GoogleMaps. This garment provides the user with guiding directions through vibrations in the right and left sleeves of their clothes. We even entered the project as the Spanish representative at the Social Innovation Relay run by juries from the European Commission and Junior Achievement, it was so exciting because Proton Smart Clothing was ranked 2nd among social startups led by 14,000 students around the world.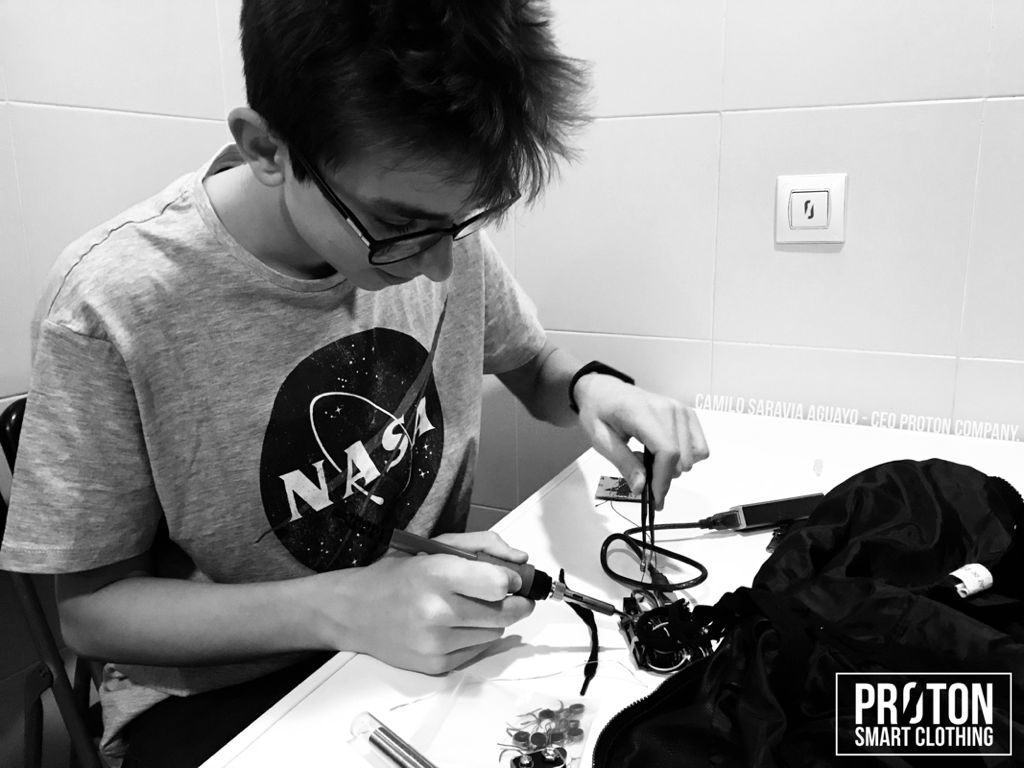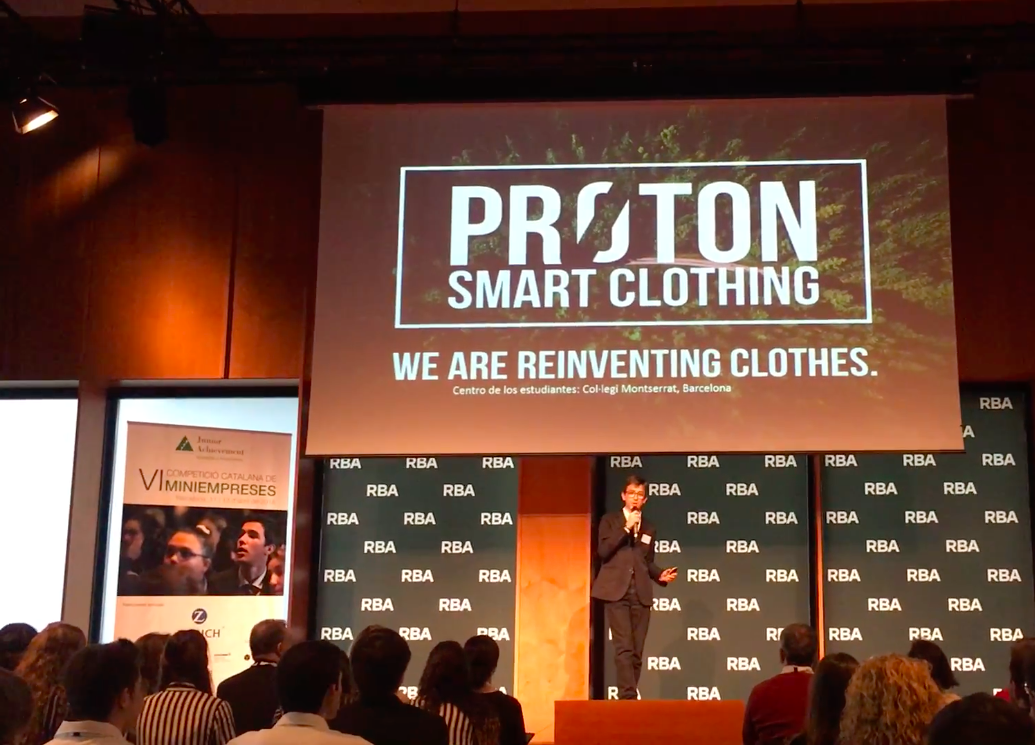 Then, another project especially close to my heart is my mission to build a rocket that does not require fuel for lift-off, unlike current rockets that have massive fuel consumption, ultra-high costs, and a very high polluting impact. Burning fuels at this pace will eventually result in a shortage of resources that will diminish space exploration, meaning that only if the idea of a fuel-free rocket takes off, will humans be able to continue exploring space without consuming so much fuel and polluting the planet at the same time. I know this is an ambitious concept - so ambitious that it contradicts the definition of what a rocket is - but i've started working towards it already, building a solid-fuel-model-rocket as part of the RocketScience co-curricular that I founded at school in order to learn and explore more about today's rockets, to then be able to design more sustainable launches.
Has your time at UWC affected your entrepreneurial spark?
Definitely. At UWC Thailand, I've felt invigorated by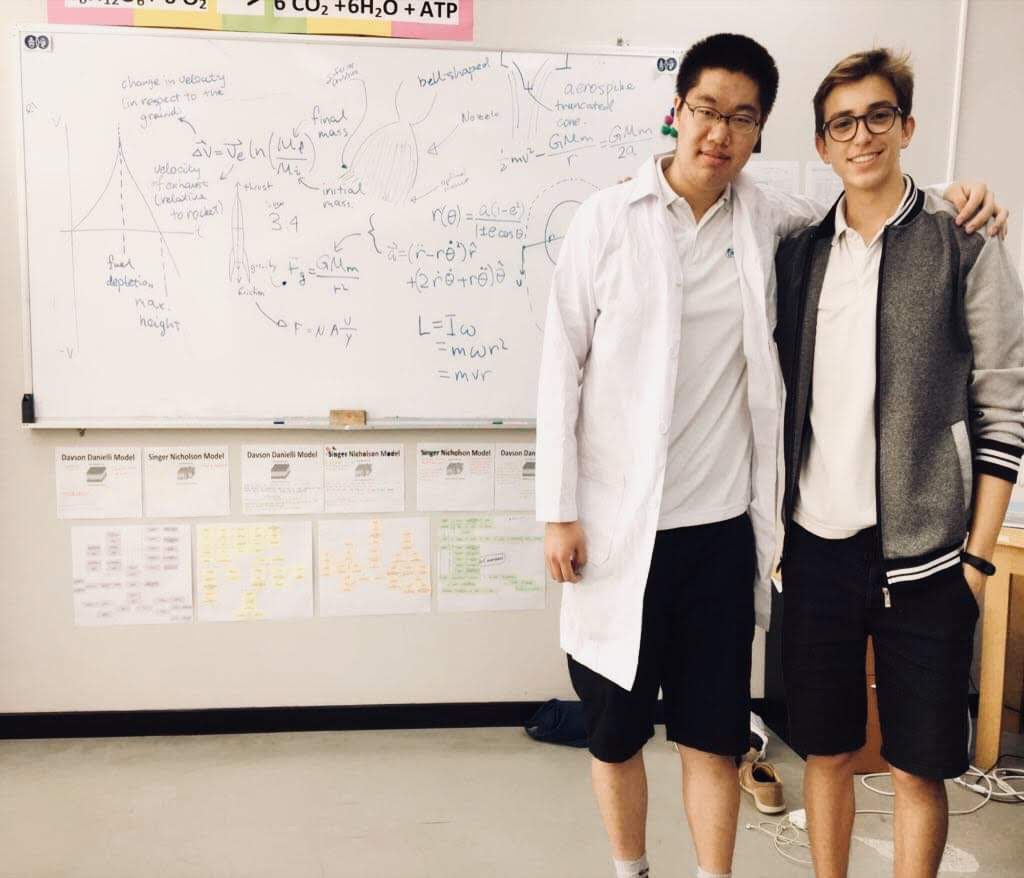 the magic of daring to dream, taking on the divergent paths, the unexplored directions, and the hardest challenges. My creative spirit has been bolstered. I have ignited a passion for serendipity, dreaming and doing. I have discovered that creativity is embodied in someone's curiosity. It's a place where i've been able to develop my own projects and start many more - devising solutions to community and societal challenges all the way. At UWC, I have experienced first hand that creativity feeds forward the advancement of the human spirit. Induced by curiosity, creativity attests that humanity in its pursuit of understanding and exploring cannot be deterred. UWC demonstrates that creativity is at its finest when it empowers everyone.
What's next for you now that you have graduated?
I am fully committed to sowing the UWC values of intellectual curiosity, personal integrity, cross-cultural understanding, relentless optimism and respect for the environment, everywhere I go. I have confidence in the long-lasting positive impact of the United World College movement. I have confidence in humanity's curiosity, energy, and empathy.
On a practical level, I'm continuing my education (first by studying Mechanical Engineering at UPC Barcelona Tech and later Economics or Business), and then my ultimate aim is to engineer solutions that go beyond technically correct answers; engineering solutions that will solve some of the world's most challenging problems.