Creating Talent Pipelines Into Global Decision-Making That Are More Inclusive of Africans
11 March 2021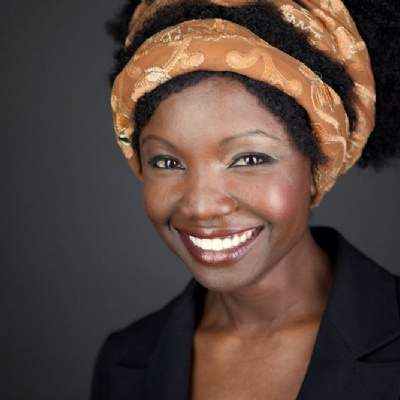 Lydiah Kemunto Bosire (UWC Atlantic, 1996-1998) was born and raised in Kisii, western Kenya, "in a small town best known for its high fertility rate and land squabbles, at a time when the most powerful people I knew were donors from western countries." Her path after UWC took her to Cornell University and University of Oxford, alongside working for the World Bank and the UN, where among other projects she helped launch the 'Every Woman Every Child' global strategy of the UN Secretary-General.
Today, Lydiah is the founder and CEO of 8B Education Investments, a financial technology company facilitating financing for African students in global universities. Speaking about this transition from the multilateral sector, Lydiah says, "when I thought about where I could 10x my impact, the answer was in financing education. And so I left the UN and set up 8B." With 8B, Lydiah aims to provide end-to-end support to Africa's globally mobile university students. At scale, the impact will be enormous: "in the short term, the students will provide an opportunity for problem-solving across differences, and bring diversity into global talent pools. In the medium term, they will provide the workforce to steer the African continent to prosperity, for none of the UN Sustainable Development Goals can be implemented on the continent without the highest engagement of African talent. In the long run, as they access global spaces of influence, a critical mass of African graduates from global universities will shatter long-held stereotypes and create a new narrative for the continent, and at last, people will have to start being comfortable with the idea of African excellence."
Below, Lydiah reflects on the journey that brought her to where she is today and on the experiences that fuelled her determination to create talent pipelines into global decision-making that are more inclusive of Africans.
If there is a red thread in the story, it is the challenge of often being an outsider, which is a hurdle of a thousand cuts variety. I started out as a girl in rural Kenya who wore a patched school uniform in primary school. I qualified for, then survived in, a prestigious high school where girls were cooler than I'll ever be.
It all changed when I applied to a UWC school, and obtained a scholarship (the first of several) that transformed my life. At UWC I was catapulted into a world where, for the first time, in the middle of all the differences swirling around me, I belonged.
The opportunity to study at UWC was life-altering in every possible way, not least because it grounded in me the idea that I had a role in creating change. There was a casual boldness in the idealistic air of UWC: global understanding was something we could tackle before dinner on any given Wednesday. I absorbed that transformational idea. It meant that when I was at Cornell and my cousins in Kenya were dying of HIV/AIDS, I started a global youth/AIDS advocacy platform, because I could, and it could make a difference. I applied for an received a grant to research conflict resources because it bothered me that the issue received such little coverage. I took advantage of all the opportunities around me, and along the way, made lasting connections. For example, a friend I made at an extracurricular conflict resolution summer camp in the Netherlands turned out to be an acquaintance of the person who interviewed me for my first real job in New York, in a company whose Chair of the Board would later give me a grant when I was looking to start 8B.
After graduating from UWC, I was a different kind of outsider
— an African. The places I had the great fortune to study and work — Cornell and Oxford, and the different corners of the UN and the World Bank — were not bastions of African inclusion.
Indeed, I found that many non-Africans, including well meaning ones, have seldom interrogated their received "wisdoms" on Africa. Africans in global spaces are still so few, such that those who meet them still put them in the bucket of the "only African", "first African", "different African", and it does not occur to them that there are plenty more where we come from. The result is global policy makers and leaders of industry with little understanding of some African fundamentals: that across the board, the continent is brimming with talent, only lacking in systems to reward it, and that it is a place full of agents who thoroughly resent well-meaning yet patronizing efforts to save them, even though they might not say so. Stereotypes are carried into newsrooms, into national assemblies and multilateral organizations, and into investor and donor boardrooms — indeed, into all global workplaces with deficits in African exposure, with harmful consequences.
The African continent, whose median age is 19, will add more people to the global workforce by 2035 than the rest of the world combined. And because talent is evenly distributed across the world, these young people have in their midst the future material engineers who will invent new alternatives to plastics, solid state physicists who will solve our clean energy challenges, and microbiologists who will develop new vaccines. The power to solve the knottiest of future problems is in their brains. From this perspective, enabling young African men and women to realise their potential is not just just the right thing to do; it is necessary for our shared prosperity.
This is precisely what we are working to help bring about at 8B: provide more ladders to African students to access world-class, global education, so that their presence becomes an expected part of the landscape, with an eventual outcome of shifting narratives, the future of Africa and, ultimately, the world.
This core issue we are tackling is also a UWC kind of problem to solve, in three ways. First, it is about declaring global interdependence a positive fact of life, recognising that talent is global, but opportunity is not. We are pushing back against the braindrain narrative, which positions Africa as separate from the world, and instead are drawing attention to brain circulation. Second, it is big, hairy, and scary. For me, it started with my father, who spent two years in the late 1970s looking for funding for an advanced degree and failed. Decades later, his children, including me, would forfeit many university opportunities for a lack of funding. Most global Africans I have spoken to have battle scars, many years later, from fighting to finance their education. Yet it must be solved, and I am now in those trenches with the next generation of ambitious Africans. Finally, 8B amounts to a rejection of how the upskilling of African human capital is approached. We reject the idea that Africans should only get bootcamps and accelerators and credentials. That they should settle for skills training in 5-star hotels across African capitals, with certificates issued after 3-day events. I'll change my mind when someone shows me that as many of the graduates of these donor-favored programmes are shaping the global narrative of sectors and industries as the graduates of Stanford or NYU are. But until that happens, we are asking development partners and investors to look at the space anew as an opportunity for profit with massive impact.
The work is hard, and is still in its early days with countless setbacks, but we are marching boldly forward, because it is the UWC thing to do.
---
Asked what one piece of advice Lydiah would give to young girls today, she shared:
I'll give two.
1. Keep a notebook, perhaps once a week if you cannot do it daily, of your stories of achievement. The adversity you overcome, the compliments you receive, the situations in which your engagement makes a difference, even if a modest one. Refer to your battle wins often.
2. Believe in networking karma. Always seek to give to others. And giving does not have to be stuff — it could be time to draft a thoughtful note or share an interesting idea. Not only to those who need it, but to those from whom you would rather ask for an internship or an introduction or a job. So many of the opportunities that have come my way were because of serendipity that comes in the process of giving and sharing.
---
Additional sources: