COVID-19: Sandro Takes Action To Prove That Together We Are Stronger
17 July 2020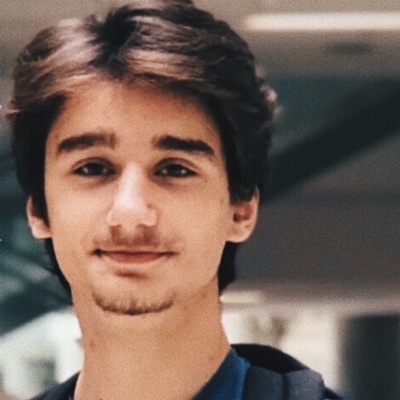 How Sandro Chumashvili (UWC Dilijan, 2018-2020) from Georgia took action to help the people in neighbouring Armenia access the medical care they needed at the height of the pandemic.
Sandro was at home in Georgia when on 4th June 2020, he heard Prime Minister Pashinyan of Armenia's announcement that the country's hospitals were overloaded and struggling to keep up with the number of patients infected with COVID-19. Hearing this news, Sandro's thoughts turned immediately to asking himself how he could help: "After this statement, I thought that it would be humane to use the privileged situation of Georgia in order to help those who need help the most, in this case - Armenia."
He sprung into action, creating a petition through which he asked the Georgian government to offer help to Armenia. In around two hours, this petition was covered by major media outlets of the region and on social media. On the same day, the petition reached the government. By that evening, David Zalkaliani, Minister of Foreign Affairs of Georgia made an announcement that he just had a call with his Armenian colleague Zohrab Mnatsakanyan and Georgia is ready to help its neighbour. The next day, Sandro received more than ten interview inquiries from Armenian and Georgian journalists. You can read some of these articles in English, Armenian, Georgian or Russian.
Sandro's initiative quickly gained support from many Georgian NGOs. As a result, the news quickly spread in Armenia and was covered on state TV. And then, in late June, Georgia sent medics to Armenia to help their efforts in combating COVID-19. In response, the press secretary of the Armenian parliament issued a letter of gratitude towards the Georgian people.
Sandro was able to close the petition within 36 hours of creating it, having achieved its main goal: to support the people of Armenia with Georgia's medical equipment and personnel. Sandro, your work has had an enormous impact. We are very proud of you and can't wait to see all the ways in which you will continue to make a difference as a UWC graduate!
---
This story was first published by the communications team at UWC Dilijan in the June 2020 edition of their newsletter.