Completing the NC Matching Challenge: Two NC members share their insights
19 August 2021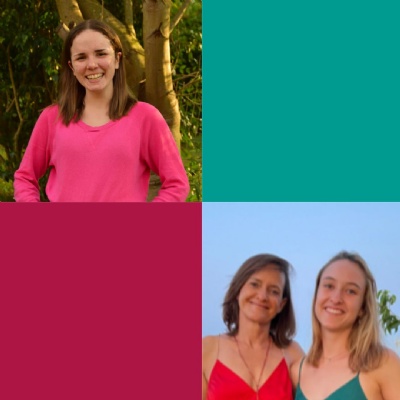 Earlier this year, for perhaps the first time in UWC history and in partnership with the National Committee Fundraising Programme of the UWCIO, one of UWC's larger UWC national committees (NCs) generously decided to offer EUR 1,000 in matching grants to ten other NCs poised to break into the world of fundraising this year. The grantees of this special challenge were: Brazil, Chile, Ghana, Kenya, Lebanon, Macedonia, South Africa, Zimbabwe, Mauritius and Uruguay.
We reached out to two members of two of these NCs that have already successfully completed (and exceeded!) the challenge: UWC Dilijan alum, Paula, from the UWC Uruguay National Committee and UWC-USA parent, Eloïse, from the UWC Mauritius National Committee. Paula and Eloïse share their insights about the impact that they felt this matching grant had on their NC's fundraising efforts, as well as their motivations behind and experiences of volunteering for their NC - and the challenges they face in their NC fundraising work. Paula and Eloïse also pass on their advice for any alums out there who are looking to get more involved with UWC.
Paula (UWC Dilijan, 2016-2018), UWC Uruguay National Committee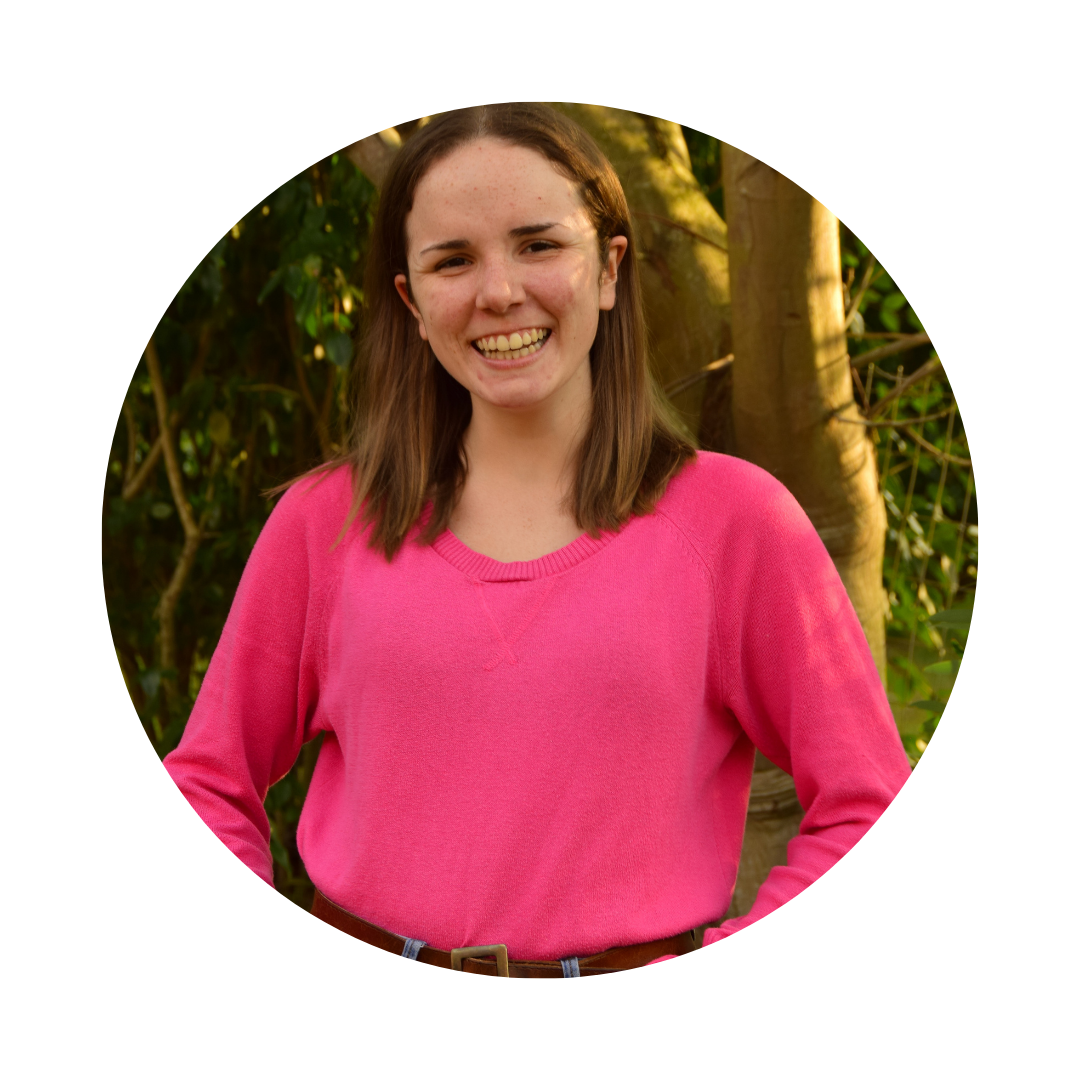 Where are you from and how did you end up at UWC?
I'm from Uruguay and I graduated from UWC Dilijan in 2018. I could say I ended up at UWC because I had always been searching for a different kind of education, I wanted to learn about other cultures and study foreign languages. Truth be told, I only happened to find out about the UWC movement thanks to a random link that a friend shared with me a week before applications were closing. I don't think any other link has ever changed my life so radically as that one.
How, why and when did you first start volunteering with the UWC Uruguay NC?
I had been doing some volunteer work with the NC even before attending UWC Dilijan. I helped with a prototype fundraising campaign back in 2016 and was always very involved with the promotions of each selection process. However, I joined as a "full time volunteer" a few months after graduating in 2018. At that time, I was taking a gap semester at home and the NC needed a hand with promotions and social media. I timidly started generating content and, soon after, I was deeply involved with many different logistical tasks. Giving back to the UWC movement was always my motivation, but my first months working with the UWC Uruguay team really shaped my commitment to making the UWC experience accessible to as many students as possible.
Why do you think that NC work is a meaningful way to give back to UWC?
I've been giving back to UWC in many different ways: I'm a selector for the GSP, I occasionally tutor students from UWC Dilijan in Spanish and I'm the Secretary of UWC Dilijan's Alumni Council. Each of these activities are special in their own way, but leading my NC is the only one that allows me to give back to the very place I came from.
It's where I get to see UWC as a transformative force in my own community, reminding me that the movement is much more than our 2 year experience at a College. It's NC work that allows you to see how families also embrace the UWC values and become ambassadors of the movement in their own way. NC works proves to you that the UWC values are powerful on their own; it shows me time and again how by simply presenting this vision to a teenager can spark a radical change in their view of the world, even if they don't get to attend a UWC school.
What do you enjoy most about your NC work?
The selection process is with a doubt the most enjoyable aspect of our NC work. As a student teacher, I really value the educational experience that we create while selecting. Even if the applicants are "competing", all of the activities always allow students to learn about the world and from each other. I never cease to be amazed at the meaningful dialogue that they generate, proving how much significant learning can happen in a non-traditional setting. The friendly environment that is always created is the first step that then allows us to build a strong, tight-knit community with our students. Thanks to that, I also really enjoy all of our student support initiatives, because it's always a collaborative effort trying to understand the best way to contribute to their experience.
Could you tell me a little bit about the fundraising aspects of your NC - what are the main challenges your NC faces in this area? Why do you think this matching challenge helped your fundraising efforts?
This year we carried out the first structured fundraising campaign in our NC's recent history. We had had many initiatives before, but this was the first time we managed to complete a campaign beginning to end and successfully reached our goal. Our first challenge is always human resources: I believe almost any NC member in the world will tell you there are simply never enough volunteers. We did this campaign without having one fundraising officer, it was always a collaborative effort, which was very enriching but also challenging. Having finished this campaign, we learnt a lot about the use of our resources and the ways to engage our alumni community. Moving forward, the challenge is to systematize our efforts, to reflect on what worked and what didn't in order to develop a sustainable way of fundraising for our NC.
The matching challenge arrived just at the right time, when our campaign was stagnant and we were unsure as to how to move forward. The challenge provided a tangible goal that motivated our alumni community to contribute to the movement; as the pledge says, not just in time and talent, but also in treasure.
In line with this year's UWC Day theme 'Reimagine Tomorrow', would you say that this funding has helped you to 'reimagine' the future of your NC? If so, how?
This campaign absolutely helped us to reimagine the future of our NC. We have always been committed to promoting the UWC movement to all sectors of society. This means sharing the UWC experience with low income families that would hardly dream of a study abroad opportunity. But how could we convince them that this is a tangible opportunity if we aren't able to financially support them through it?
We have always been very grateful for the generous scholarships that we have received. Nonetheless, even a full scholarship isn't enough when the additional costs are extremely prohibitive for a family. This campaign has allowed us to imagine (and make possible) an NC where truly any family can access this opportunity. Undergoing this fundraising effort has also allowed us to reconnect with alumni who were often disenfranchised from our day to day, and has given them an avenue to be involved both financially and socially. All in all, it has enabled us to dream of a more inclusive and engaged UWC Uruguay community.
What are your thoughts around how UWC can build more robust fundraising across the UWC movement, particularly at the NC-level?
I would say: collaboration is the key to everything. Thanks to all the online learning we've done over the past year and a half, we now know how to work together even when we're thousands of kilometers apart. I believe that we need to take advantage of this and learn from each other. The first step towards building a fundraising system at an NC-level is to understand that none of us are alone in this: we don't need to invent things from scratch, we can work with each other's models and adapt them to our local reality. I'll then dream of taking this to the next step and building regional fundraising networks, where different NCs can work together on joint projects.
What would you say to young graduates today (or older alumni) who are looking to find ways to give back to or get more involved with UWC?
I think that any alum needs to know that there are plenty of different opportunities to get involved. Many alumni used to think that the only way to give back is to devote hundreds of hours to a Selection Process. While this is a wonderful experience, it's a time commitment that many people cannot afford. I'd encourage everyone to ask "how can I help?", talk to the NC that selected you, to the NC where you're residing or maybe even to your school. Every single alumni has skills and expertise to share with the movement, and every UWC "body" can find a way to channel them in the best way possible.
---
Eloïse, UWC-USA parent, UWC Mauritius National Committee
Where are you from and how did you join the UWC movement?
I am from Mauritius. My daughter went to UWC-USA in 2015 and had an amazing and unique experience
How, why and when did you first start volunteering with the UWC Mauritius NC?
I offered to help the NC during my daughter's second year at UWC. One year ago the chair came back to me and asked if I was still willing to help them out. So I started my NC volunteering in this way last year.
Why do you think that NC work is a meaningful way to give back to UWC?
For me, a UWC education is unique. It brings together students who are not only from all four corners of the globe but also from diverse backgrounds. With a structure based on scholarships and donations, UWC offers educational opportunities to a vast range of students who would not have been able to study there otherwise. This process starts with NCs, who support students from the start of their application. Witnessing how my daughter benefited from UWC education motivated me to make my own small contribution as a parent and volunteering with the NC allowed me to do just that.
What do you enjoy most about your NC work?
My favourite aspect of my NC work is promoting the UWC movement, and helping the young candidates in their process, from the application stage to the departure stage.
Could you tell me a little bit about the fundraising aspects of your NC - what are the main challenges your NC faces in this area?
Fundraising is new for our NC. And it was time for us to start a fundraising system. The challenges we are facing are the following:
The association is not yet registered. This process is still in progress, so we do not have an official bank account. The current health situation involving two long lockdowns and a difficult economic situation slowed down our progress in this area.
And then there is the added challenge that in Mauritius companies already have to donate 2% of their after tax profit to support NGO's / bodies engaged in social welfare, sports, educations, environment protection according to the CSR (Corporate Social Responsibility) in Mauritius. Unfortunately, our association is not eligible and cannot benefit from these funds as the tuition fees at UWC are too high. They consider that for the same amount of money, many Mauritians could benefit from tertiary education in Mauritius.
How did the matching challenge help you to get your fundraising efforts off the ground?
The matching challenge was the driving force behind our funding. It really encouraged and motivated us to start this campaign. We were amazed at how quickly our small community responded to this fundraiser by wanting to help the student that we were raising funds for. It has also now motivated us to continue expanding our fundraising efforts further, and we would like to fund at least 25% of a scholarship in future.
What are your thoughts around how UWC can build more robust fundraising across the UWC movement, particularly at the NC-level?
I think a lot of it comes down to already involving students and young alums into the fundraising efforts - even if they are not yet in a position to contribute their own money. For example, during the selection process this year, we asked each candidate to participate in a fundraising challenge at their level which will end in their second year at UWC. They will also be asked to make an annual financial contribution once they have completed their IBDP.
On a more movement-wide level, UWC has always been about connecting people together in service of a greater good. Good fundraising practices should use these connections to further strengthen the movement. Thus, alumni engagement should be a core component of encouraging people to give back. Also, presenting a clear "villain" to rally against is one of the most effective marketing strategies used by companies all over the world. Perhaps presenting a "villain" that we can rally against by donating collectively would motivate people to donate more. This villain could be something like inequality of opportunity, or the inability of certain bright and motivated students to pay full-fees.
What would you say to young graduates today (or older alumni) who are looking to find ways to give back to or get more involved with UWC?
I would encourage them to give the NC their details so that we can invite them to events and get involved with the local UWC community. Additionally, now that the NC is better equipped to handle generous contributions and fundraising initiatives, the alums willing to give monetary support would be able to do that.