A UWC Student's Six Year Journey Towards Tackling Period Poverty
4 March 2021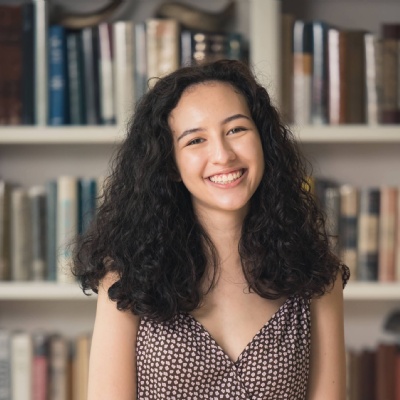 Brooke (UWC South East Asia, 2011-2021) first became actively involved with tackling period poverty in grade 7, when she was just 12 years old and learned about the issue for the first time. She has since spent the last six years working on 'Generation Education Period', a service project aimed at raising awareness around period poverty, working towards ending menstrual shaming and promoting the use of environmentally sustainable sanitary products, including in partnership with NGOs. We caught up with Brooke to learn more about the work she has been doing, together with a team of 10 other students aged 14-17:
Why did you decide to focus on the issue of period poverty?
The main reason that motivated me to focus on period poverty was the fact that I had just gotten my period for the first time around the time I learned about the issue. I tried to imagine what it would be like to miss one week of school every month whenever I got my period, and I simply couldn't. I was also quite embarrassed that I hadn't even questioned whether all women were able to afford basic necessities such as sanitary products. But the good thing about being at a school like UWC SEA is instead of just teaching us about this issue, we were encouraged to actually find a solution—and so my journey with Generation Education Period started.
The shock I felt when finding out that this biological process was preventing women from receiving an education has stuck with me throughout my journey and continues to motivate me to work towards this cause. The sheer number of opportunities my high school education has opened up for me has made it clear to me that access to education is key to development. I believe women's issues, especially women's access to education, are particularly important for us to consider when working towards achieving sustainable development because we simply can't progress when half the world's population is left behind.
What are some things that have challenged or surprised you over the course of the last 6 years you have spent working on Generation Education Period?
Throughout the six years I have spent working on this project, I have been continually pushed to step out of my comfort zone. I can still remember the embarrassment I felt having to say the word 'period' in front of hundreds of students and teachers when my friends and I first presented the initiative in middle school. At this time, I was still incredibly embarrassed to just take a sanitary pad out of my school bag when I went to the bathroom, in fear that anyone would know that I was on my period. I had to overcome this embarrassment, and in doing so, I have been able to more effectively try and break down the systemic cultural taboos that surround menstruation in my own school community. I remember clearly how several years ago an organizer of a school event told us that, unlike the other services at our school, we were not allowed to have a stall to raise awareness about our initiative. When we asked why this was, we were told that talking about periods and menstrual cups was inappropriate. I organized a meeting with her and convinced her that silencing the discussion of menstruation is exacerbating the issues we are trying to solve. Our discussion made me realize that even in a highly developed country like Singapore, stigmatization is still prevalent. Imagine what this stigma looks like in societies where menstruation is never spoken about.
What motivates you to keep going with the project?

One of the main factors that has inspired me to continue pursuing this initiative is the conversations I have had when discussing period poverty. Most of the people I speak to have never heard about this issue before, which really highlights to me the amount of work that still needs to be done to destigmatize the topic. I feel this is attributable to the fact that menstruation is still taboo in many communities. But why should there be shame associated with a biological process that half the population experiences? This shame is what causes girls to hide their pads when entering bathrooms and in many communities can prevent women from learning about what menstruation is. When surveying three Cambodian villages from our previous service partners, we found that out of the 300 women surveyed, only 2 women knew what menstruation is and why it occurs. The prevalence of this shame is what has compelled me to continue initiating these necessary conversations.
And I do believe that the challenges we have had to face have all been worth it. From having fathers of UWC students buy menstrual cups for their daughters to being invited to share our story here as a UWC impact story, I believe we are getting closer and closer to achieving our goal of destigmatizing menstruation.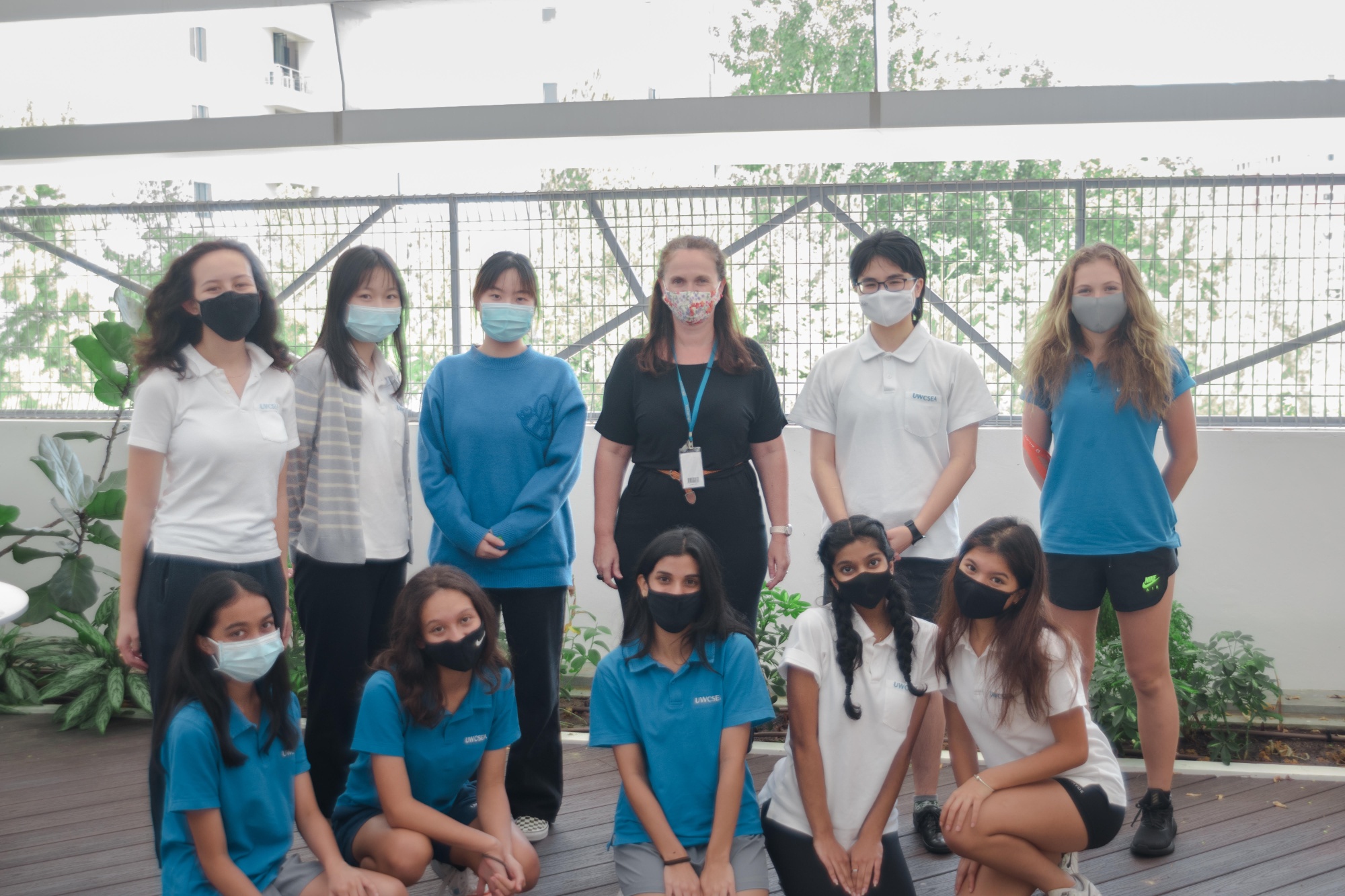 So, what's next for Generation Education Period?
At the moment we are still working in partnership with Freedom Cups, a local Singaporean business enterprise that sells menstrual cups. Freedom Cups has a buy-one-give-one business model, which we have adopted at our college shop, where for every menstrual cup bought, one will be donated to a woman living in period poverty.
We are also partnering with UWC SEA Dover campus and UWC Changshu China to start similar initiatives there, and are hoping to encourage other UWC schools to join the cause too by encouraging the use of environmentally sustainable menstrual products and also by supporting women in their communities.
Another project that we are currently working on that I am particularly excited about, is providing free access to menstrual products at our school. As menstrual products are a basic necessity, and considering the fact that Scotland has made menstrual products free for all citizens, we believe that this is important for us to implement here.
Finally, thinking about the wider importance of education in empowering the next generation of female leaders, what would be one message you would pass to a donor who is considering investing in a scholarship for a girl to attend UWC?
Investing in a scholarship for a girl to attend UWC not only funds her education for the next two years but will support her along every step of her future path. Especially in a school that has such a focus on commitment to service, by providing a girl with a UWC education, you can help empower her to empower others. Personally, I know that my future career will be fully dedicated to promoting human development, and this decision has been greatly influenced by my time here at UWC. Education, especially a UWC education, provides this gateway to a bright future and can, like a ripple effect, bring about a brighter future for others too.