When you need a new challenge in and out of class, what are the alternatives to your current school?
18 July 2018
When you need a new challenge, or to broaden your horizons, what alternatives to your current school are available, and what's the right approach for you?
Perhaps school just isn't hitting the right notes for your aspirations and you feel you need a new challenge. Perhaps you're thriving in your current school and that's given you a hunger for even more. Alternative schools and alternative learning experiences may sound appealing. But what does this really mean, and what's the right alternative for you? But you're acutely aware that there's a whole world around you, and issues that impact your future just aren't making their way into your classroom.
You may be fortunate enough to be able to attend school every day. Your grades may be good. You understand the subjects. You enjoy the company of your friends. And perhaps you even get involved with extra clubs and activities.
But you're acutely aware that there's a whole world around you, and issues that impact your future just aren't making their way into your classroom.
Sound familiar? Then you also sound like a great candidate for UWC!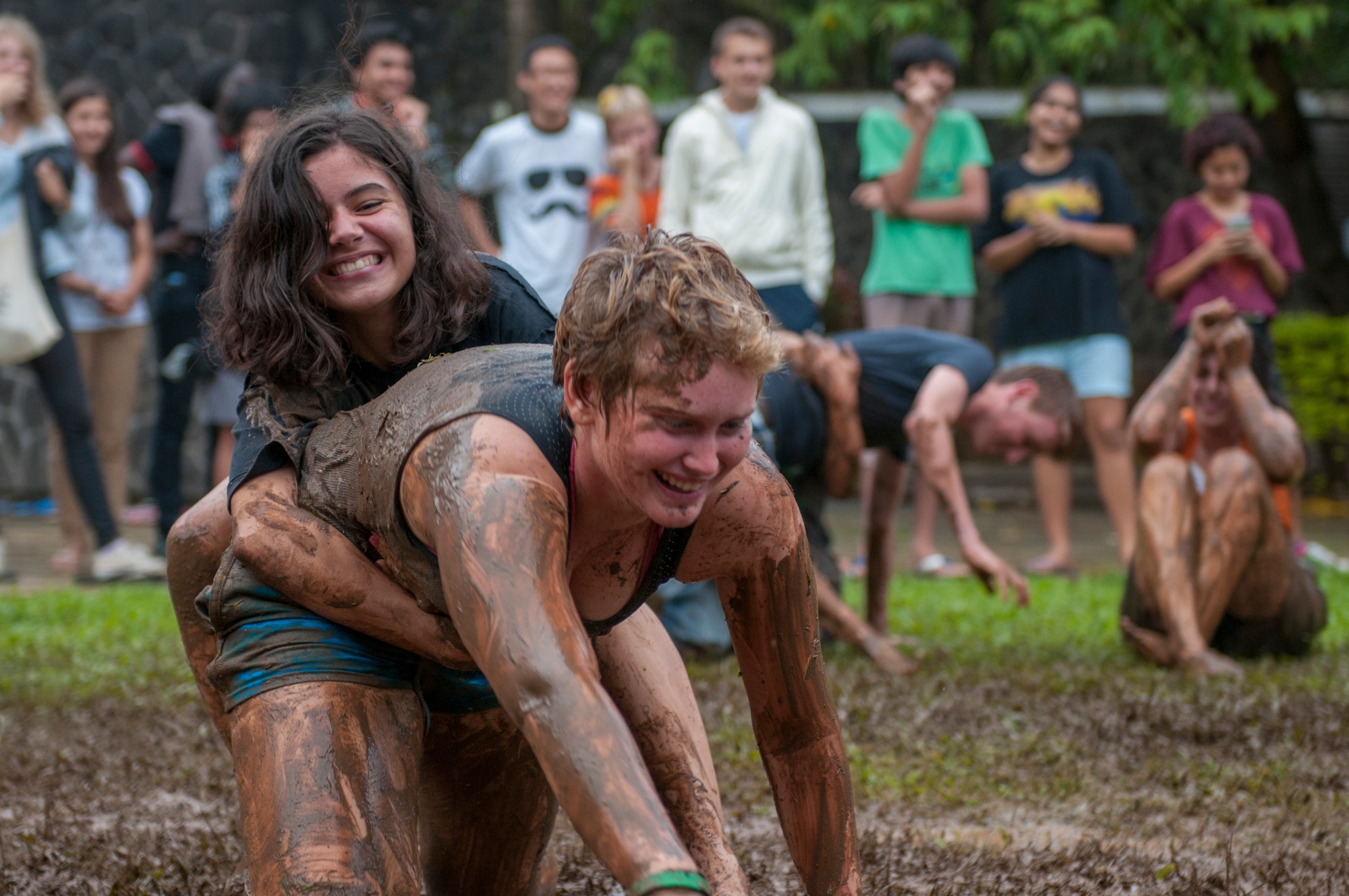 What do we mean by "Alternative Schools"?
You may have heard some discussion about "alternative schools" in recent years, but the term is used interchangeably around the world to mean many different things.
For some people, alternative schools refers to schools that differ wildly from mainstream or state-funded school experiences, ranging from how they're run to the curriculum (or lack of a curriculum in some cases) that they follow.
For others, "alternative schools" quite simply just means something different to the experience that they're having right now. That alternative experience doesn't have to be disruptive or working against universally adopted approaches to teaching and learning. It's just "different" to the experience that you might be having right now. That's our interpretation for the purpose of this article.
So, let's consider what some of the alternatives actually are...
Homeschooling
For some, not being part of a formal school system at all has a strong appeal. While homeschooling is illegal in some countries, in many countries such as the USA, Australia, Canada and the United Kingdom homeschooling has seen a rise in popularity. While the perception may be of a student at the kitchen table, isolated from their peers while their parent leads their learning, the reality is often different, with strong homeschooling communities and a wide range of curricula for students and their families to choose from.
Boarding and Residential Schools
Perhaps the opposite of homeschooling is the option to attend a boarding or residential school. Some students attend schools close to home, while others take their experience to new and exciting countries and cultures, immersing themselves in a new home away from home. Many boarding schools are a far cry from the stuffy traditional stereotype, and offer strong family-ties amongst students, excellent pastoral care, and unique experiences that come with the closeness of a residential community.
International Schools
"International school" is a broad term. It can describe a school in a particular country that teaches the national curriculum of another country (such as a Chinese International School, a Dutch International School, or an American International School). It can also be a school that unites students from around the world in diverse, multicultural settings. While some exist to serve expat communities living overseas, truly "international" schools that really live up to the name aim to serve a global community and ensure that their student body is diverse. For this reason, many international schools might also be boarding schools, like UWC schools.
Flexi Schooling
Flexi Schooling is a newer term in the world of education. It combines attending a mainstream school with home schooling, a little like doing a bit of both part-time. Some "flexischools" are designed to fit in around the lives of students who might find it hard to immerse themselves in their studies or the demands of a school schedule, perhaps due to their location or family situation.
Private Schools
Perhaps the best known alternative to mainstream school is the private school. Private schooling varies around the world in terms of how well regarded it is, and the fees that schools charge. While in some countries private schools are not regulated, many opt-in to offer well-recognised curricula (sometimes the country's national curriculum) and quality standards to ensure they are recognised and respected by universities and employers.
Because many private schools charge high fees, they are often only attended by those who come from families that can afford to pay. However some, like UWC schools, are committed to ensuring that socio-economic background need not be a barrier. Over 60% of UWC's IB Diploma students around the world are in receipt of a full or partial scholarship. To us, being a great fit and creating a diverse community is more important than being able to pay.
Supplementary Schooling
Not entirely an alternative to school, but a way of fulfilling your learning and growth needs when mainstream school just isn't hitting the mark. Supplementary schooling involves building on your mainstream school experience with additional learning and activities. This could be anything from private tuition to participating in online learning programmes, community based activities and other initiatives that match your interests, but in a way that supports your personal growth.
Montessori Schools
Montessori schools emphasise the role of you - the student - in directing your own learning, rather than necessarily following a rigidly structured programme. You'll spend more time in self-directed learning than listening to a teacher "teach" from the front of the room. Instead they mentor and guide you, but you are in control of your own learning, acting as an individual. You'll also learn with students of different ages to yourself since many Montessori schools don't have year groups that we're familiar with in mainstream schools.
Democratic Schools
Democratic schools differ from mainstream schools in how they are managed and run. Instead of decisions being made by head teachers and senior leaders, the school community - its students, parents and teachers - act as a democracy to make decisions collectively for the perceived benefit of all. Like Montessori schools, learning also tends to be more self-directed.
So where does UWC fit?
Our schools combine many of the qualities that you've just read about!
UWC is a global network of 18 international schools. While all schools have boarding facilities and offer a two-year pre-university experience for 16-19 year olds that leads towards the IB Diploma, a few of our schools also welcome children from early-years and day-school students.
We combine many of the qualities that drive you to look beyond a mainstream school:
Each of our schools is truly international with a deliberately diverse community
Our doors are open to students from all kinds of socio-economic backgrounds and cultures
Learning is challenging and encourages self-direction from the student
The experience that students have outside of the classroom is as important as that they have within
Attending our schools is life-changing and can help to open the door to the world's best universities.
We're also a movement for global peace. We follow the well-recognised and highly regarded IB curriculum with a lifestyle, activities, service, experiences and adventures that open your eyes to your world and connect you with a diverse community of fellow students and future changemakers.
Our schools are for those who want to challenge themselves. Our students question the status quo of the world in which they live. It's not for everybody. But for those well suited to our unique experience, it transforms their lives and empowers them to improve the world for everyone. If this sounds like the education experience for you, then perhaps it's time to apply to join a UWC school.