Forming the EU Scholarship Programme for Cypriot Youth at UWC: An Interview With Kjartan Björnsson From the European Commission
26 February 2021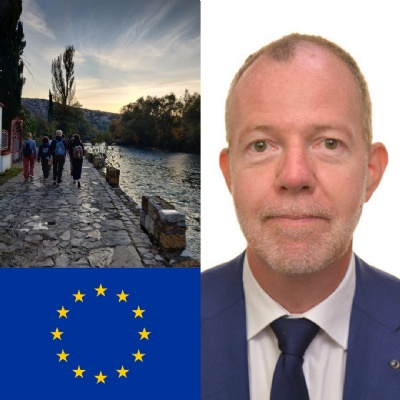 Kjartan Björnsson is the Head of the European Commission's Cyprus Settlement Unit, working to facilitate the reunification of Cyprus by supporting projects in areas such as agriculture, the environment, civil society, community development and education. In 2019, the European Commission partnered up with UWC to form The EU Scholarship Programme for Cypriot Youth at UWC. The aim was clear, to contribute to building bridges of mutual understanding within Cyprus by granting six full scholarships for Cypriot students from the Turkish-Cypriot and Greek-Cypriot communities to complete their final two years of high school together at UWC Mostar in Bosnia and Herzegovina.
You were working in the EU Delegation in Bosnia and Herzegovina when UWC Mostar first opened, what attracted you to the school then?
The attraction of UWC Mostar actually emerged for me a few years later when working on a new leadership programme for young civil servants from the Western Balkans region with the aim of encouraging greater awareness and interaction between young people from different backgrounds as a way of building bridges across divides. This is exactly what UWC Mostar - and UWC schools more broadly - is and are about. So the school's core aim immediately piqued my interest. In Mostar this aim takes on a whole new significance, with the name (deriving from the word bridge in the local languages) and the Old Bridge itself representing symbolic and physical manifestations of UWC's and the European Commisions' purposes: to build bridges across the real and imaginative divides which separate our societies today.
Then at the beginning of 2020 we had the opportunity to visit UWC Maastricht. Even though we were already convinced by the programme before that, quite frankly, I was very impressed with the knowledge of these students, their dedication and with the interactions that took place.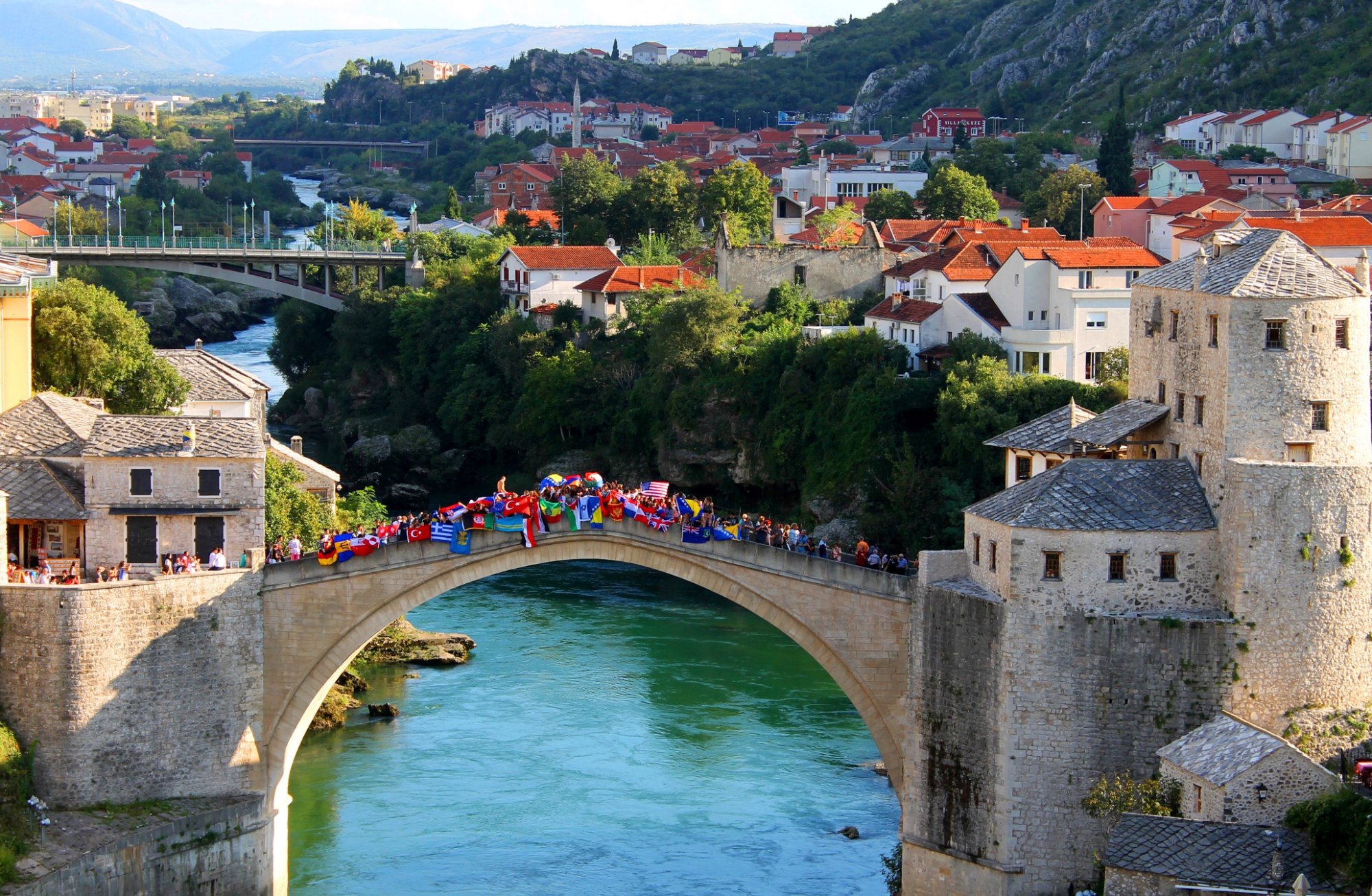 What impact do you think education - and, more specifically, UWC's education model - can have on conflict and post-conflict societies, such as Cyprus?
Youth and education are always key for change everywhere, but of course this holds particularly true for conflict and post-conflict societies. Without wanting to add even more worries or burdens to the shoulders of the young, I do believe they hold the keys to helping us find new ideas and solutions to the mounting problems that surround us. But first you have to show young people that peaceful coexistence and unity is a very real possibility. To achieve this, they need concrete experiences rather than abstract storytelling. This is particularly true for young people from regions that have known conflict and division since long before they can remember.
That's where UWC comes in, the scholarship programme promotes diversity and intercultural understanding through real-life interactions between those on the other side of the wall or conflict - these are in many ways the exact same aspirations that we have for Cyprus.
What hopes do you have for the UWC scholarship programme in Cyprus, as funded by the European Commission? What would its success look like to you?
Well, in some ways it is already a success: we currently have six young Cypriots studying together in Mostar. That was not always a given that we would find young Cypriots who would be willing (and allowed by their parents!) to take part in the programme.
Six is of course a modest number but we strongly believe in the power of multipliers. If these dedicated young Cypriots bring their competitive education alongside their intimate awareness of the values of peace and friendship across communities that they have learned back to their families and friends, and then into their respective communities - the effects can be considerable.
Then, with subsequent generations of UWC students, we will hopefully build a growing community of Cypriots interested and able to engage with others, both within their own community but also outside of it. Combined with the planned UWC short courses in Cyprus on topics such as entrepreneurship, sustainability and developing leadership, we will hopefully build a sustainable force for good on the island which will also help to encourage more stakeholders to take these steps even further. Perhaps one day we might even build up enough buy-in from both local communities to build a school - like a UWC - in Cyprus, that will bring together young people from the Turkish Cypriot and Greek Cypriot community.
For now though we are starting with these first 6 young ambassadors. These incredibly talented students of today will be tomorrow's champions of peace, they will be the leaders of their communities, making a future of peace and reunification possible.
Big question to end: 2020 has been a challenging year - what keeps you hopeful that a more united, more sustainable and more peaceful future is still in reach?
The pandemic showed us how vulnerable our societies are unless we plan ahead and work together. Luckily the pandemic also showed us how resilient and resourceful we can be when needed. We have adapted to new ways of working and inter-acting, which hopefully we will continue also when the pandemic is behind us. We have created new tools to help build more resilient societies and economies, not to preserve status-quo but to help our societies prepare for tomorrow, including with the green and digital agenda.
Rather than focusing on the gloom, I am sure that we will come out of the current crisis more resilient as individuals and as societies, and with the right instruments to build a better, more inclusive and sustainable future for our youth.