Announcing the 2021 Rise Global Winners and the Next Application Window!
27 October 2021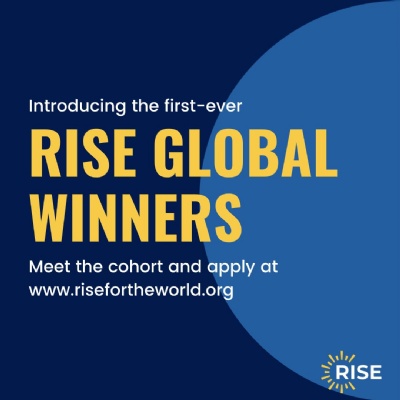 We are incredibly proud to announce that 10 UWC community members are amongst the 100 brilliant young Rise Global Winners for 2021. These promising youth, who were selected from tens of thousands of applicants, will have access to lifelong benefits in the form of generous scholarships, mentorship, funding and career development opportunities to help scale their sphere of impact in the world. At least 27 additional UWC members are among the 500 Finalists and will participate in educational and leadership courses, and will gain access to other funding opportunities.
A global talent program for 15-17 year olds, Rise was launched in 2020 by Schmidt Futures, co-founded by former Google CEO Eric Schmidt and his wife Wendy Schmidt, along with the Rhodes Trust and with UWC as one of its founding partner organisations. As the anchor program of a USD1 billion commitment from the Schmidts, Rise's mission aligns closely with our own: increasing the opportunities available to exceptional young people who are committed to serving their communities and the world.
"Since the beginning, our work at Schmidt Futures has centered around betting early on exceptional people who are working to solve the world's toughest problems," said Eric Schmidt, co-founder of Schmidt Futures. "It is imperative that we equip a new generation of leaders with the support and resources to address the growing complexities of our world throughout their lives. Today's Rise Global Winners have offered us a glimpse into what brilliance looks like, and I am confident that our future is in very good hands."
Our UWC-affiliated winners ranged from current students at UWC schools to short course participants, and even aspiring national committee applicants! Winners were selected after a rigorous application process over eight months which included peer and expert review of projects, formal assessments and group interviews.
"Hearing about the many members of the UWC community being among the first cohort of Rise Winners and Finalists fills us with pride. It demonstrates the global reach of the UWC movement and the thoroughness of UWC's selection process, which for the past 60 years has allowed us to find young people in all parts of the globe who are passionate about making the world a better place. May this inaugural year of our partnership with Rise inspire many young people worldwide to dream big and to put their dreams into action. We are looking forward to continuing to work hand in hand with Schmidt Futures and the Rhodes Trust to help more people rise," commented Hannah Tümpel, Interim Executive Lead of UWC International.
The array of social change projects from UWC winners all focused on creatively tackling urgent environmental and social problems across a variety of contexts. Some examples include:
Ivan Dudiak (Ukraine, UWC East Africa, 2020-2022),
a Dare to Dream scholar, proposed a sophisticated pollination conservation project to mitigate the fallout of poor agricultural practices. He relied on mentorship from UWC East Africa faculty member Robin Marsh and beekeeping club supervisor Simon Mtuy. Ivan shared: "During the Rise selections, I always felt a UWC spirit around me. The community of all these confident and bright people who are ready to listen and express their own opinions is the community where brilliant ideas are formed and brought into existence."
Hawi Odhiambo (Kenya, Li Po Chun UWC, 2019-2021)
championed the use of Aquaponics as a sustainable way to combat drought. To motivate Kenyan farmers toward this sustainable practice, she developed aquaculture prototypes and accompanying instructional manuals in both English and Swahili. Hawi is currently pursuing her undergraduate degree as a Davis Scholar at Lake Forest College in Illinois. "UWC definitely introduced and prepared me for what Rise had in store for me. As much as it gave me this opportunity, UWC taught me how to take it, learn from it, and even use it to better the world," she said.
Juan Quintero Florez (Colombia, UWC ISAK Japan, 2020-2022)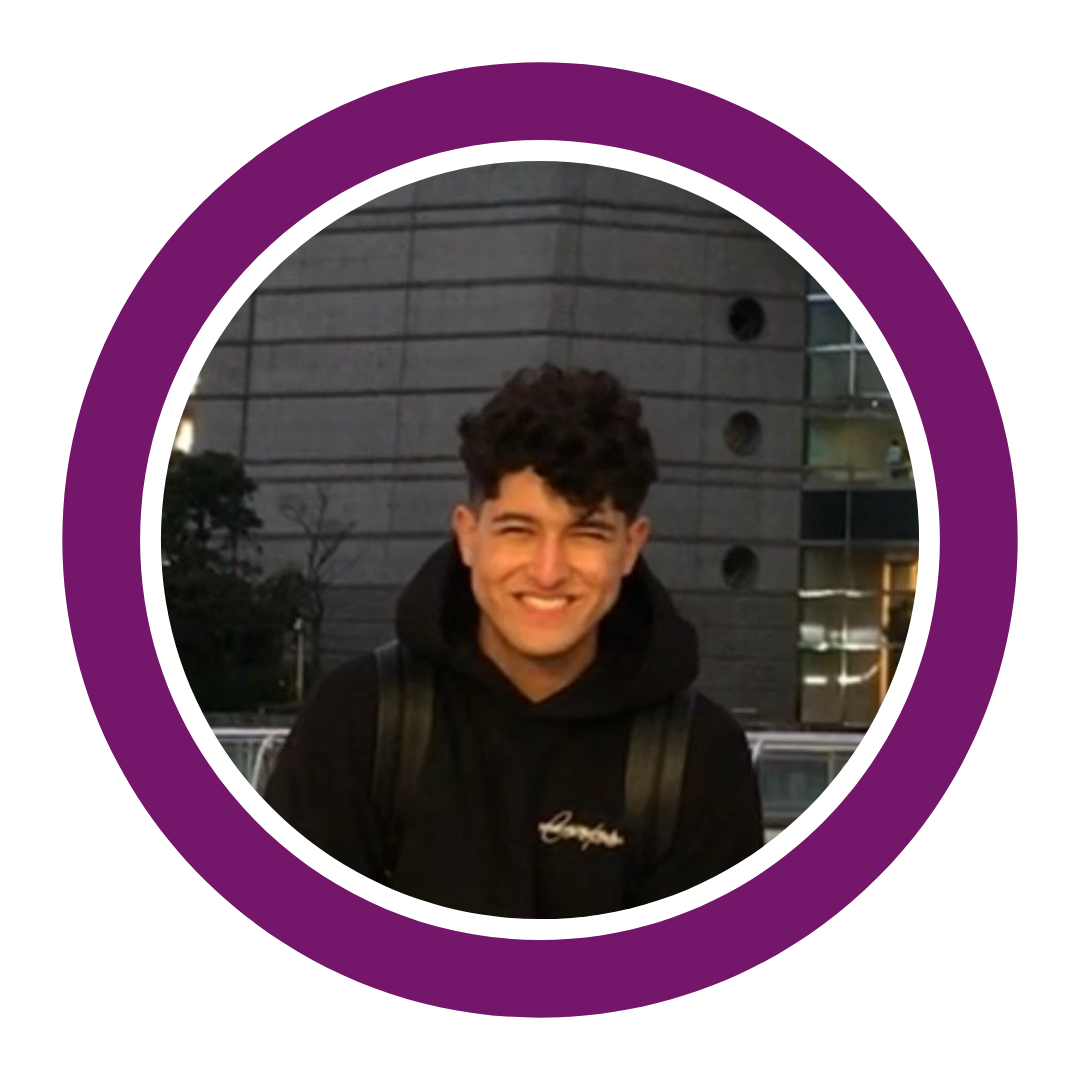 created a manual that students around the world can use to facilitate discussions around topics such as sustainability, peace, freedom, LGBT, and dreams. The project aims to create a community of "producers of knowledge" who want to enrich other people's lives by sharing pieces of knowledge they love. "I am passionate about solving the inequalities of the world and I dream of providing quality education for everyone," he said.
Christian Maboko (Burundi, UWC Amala Changemaker Foundation Programme, 2021)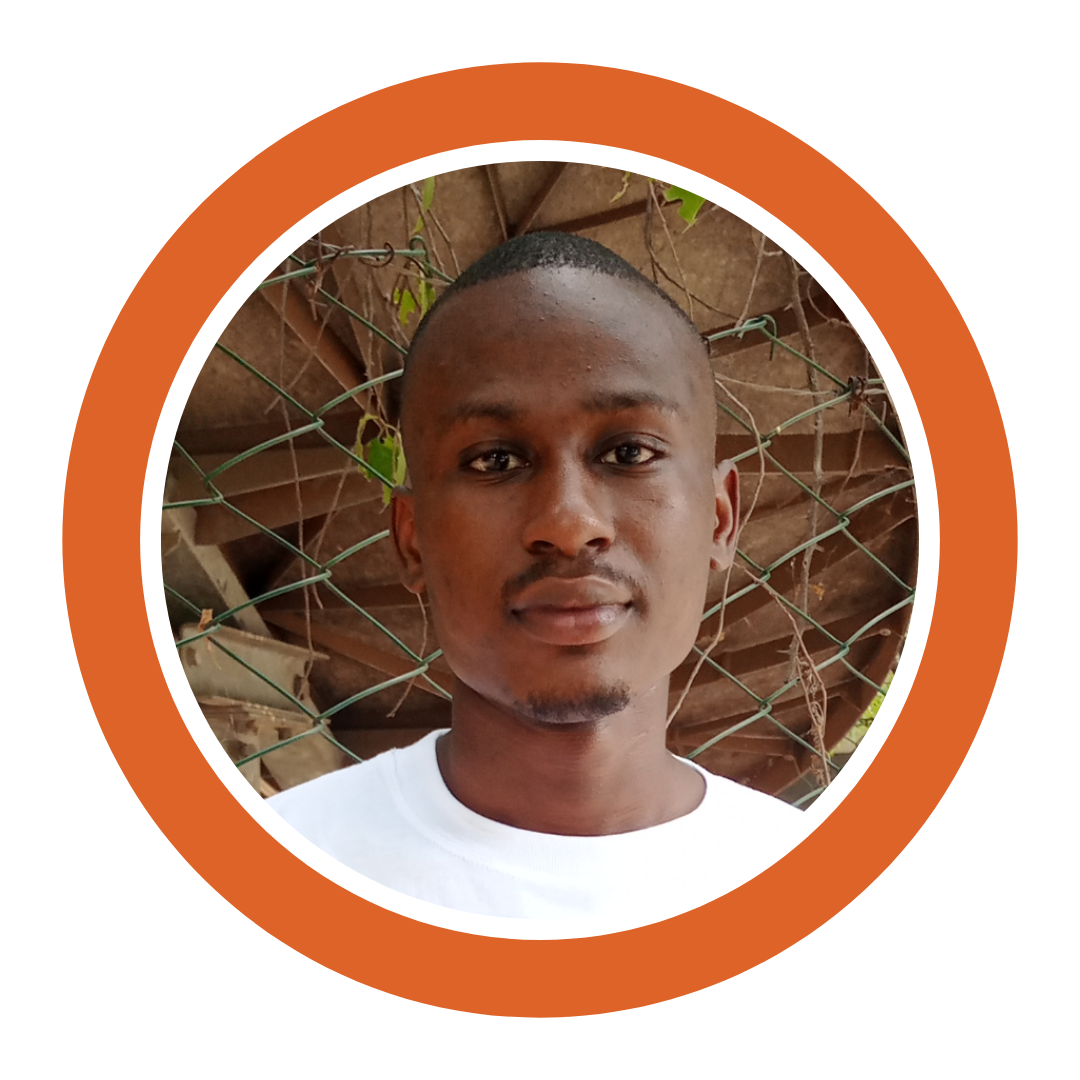 grew up in Kakuma Refugee Camp, Kenya, and he detailed a programme to address education and reproductive agency for teen girls in the camp. The UWC Amala Changemaker Foundation Programme is part of a wider partnership between UWC and Rise for creating opportunities for students from a refugee background. To other young people like himself, Christian says: "I would advise them to know what drives them, understand themselves and think of one thing they can do to help one person. Never lose hope because challenges are lessons."
Lydia Ruth Nottingham (Great Britain, Li Po Chun UWC, 2020-2022)
focused on transitioning her UWC campus from single-use plastic masks to reusable cloth masks. Lydia credits her political work as member of the Kent Youth County Council and of the UK Youth Parliament for teaching her proactivity and perseverance. She adds: "UWC and Rise both support young people of many backgrounds to work towards a better world."
Maria Fernanda Velasquez (Peru, UWC Adriatic, 2021-2023)
developed a sustainable water filter powered by renewable energy that works with accelerated condensation to produce 9 liters of clean drinking water per hour. Her life goal is to democratise the access to clean water to reduce malnutrition in her country. "I truly hope that this opportunity, in the long-term, does not only benefit me but the ones that surround me." And she adds: "Applying to UWC has provided me with the essential tools to apply during my Rise journey. They both have the clear principles of putting the hopes of tomorrow in youth and learning through diversity."
Leah Mtindya (Zambia, UWC Zambia Short Course participant, 2019)
designed a peer tutoring initiative to reduce the rate of teenage pregnancy in her native Zambia. Leah attended UWC Zambia's short course "Breaking the ICE - Innovation, Creativity & Entrepreneurship", and she is interested in applying to UWC once applications are open through the Zambian UWC National Committee. "I am mostly interested in impacting girls globally and helping them realise their potential," she said.
Diana Laschewski (Russia/Germany, UWC Robert Bosch College, 2020-2022)
conceptualised and conducted a feminism week at her school along with a working group of students. "The Rise Challenge is the adult-life update of UWC," she says, "Put in the work It's more than worth trying for it."
Shichong Wang (China, UWC Mahindra College, 2021-2023)
designed the conceptual prototype of an arsenic and fluoride co-detection system built upon cell-free, aptamers-based biosensors, with the goal of raising the availability of water contamination monitors even in places without sophisticated devices. Speaking about the Rise Challenge, Shichong said: "The journey itself is worthwhile, it allows you to find your passion, helps you to unleash your full capability, and builds you a bond with amazing peers all over the globe."
We are excited to partner with Rise for a second year running as they re-open applications for the next generation of changemakers. We want to make sure we have many UWCers join the challenge once again! In the encouraging words of Hawi, "I would urge everyone to take in all the concepts that both Rise and UWC preach, and spread them; brilliance, perseverance, integrity, empathy, and most especially, calling." So, if you are going to be between 15 and 17 years old as of 1 July 2022 (or know a brilliant young person who is) - apply via Rise's Hello World mobile app by 14 January 2022 (updated deadline).