Newsletter: Coronavirus Update, Young Aurora and More
9 April 2020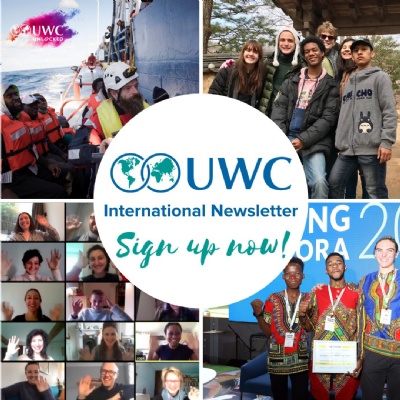 The latest edition of the UWC International Newsletter is now online!
You can read it here.
This edition brings you:
A UWC movement-wide overview of how the current Coronavirus situation is affecting the UWC community, including uplifting stories of perseverance and generosity from members across the UWC network - from students to national committee volunteers, parents to staff members.
Information on the UWC International team working from home arrangements in London and Berlin
How you can get involved in the UWC Unlocked Talks initiative
The launch of the fourth edition of Young Aurora
Sign up now to never miss another update!
​​