UWC Costa Rica: 7 Weeks of Giving
24 July 2018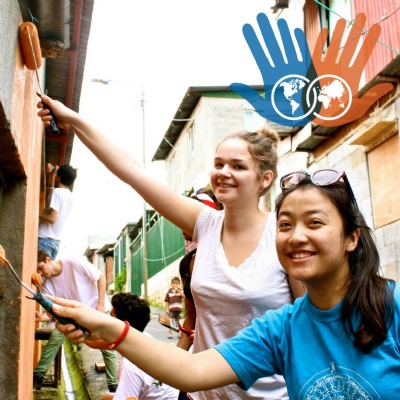 Last, but not least: UWC Costa Rica is the final UWC college to be highlighted as part of the "7 Weeks of Giving" Campaign! Read below about the College's focus on community service, and how your gift can help.
Like their peers at other UWC schools and colleges, students at UWC Costa Rica get involved with the local community. They work on projects and service activities, which often form part of the College's Creativity, Activity and Service (CAS) programming, a key aspect of the IB Diploma Programme. Each week, UWC Costa Rica students interact with community members and cooperate with local organisations to improve the lives of others and to develop empathy and understanding through collaborative work.
Among these service activities is a project led by students through the "Biblioteca Pública de Santa Ana." UWC Costa Rica students deliver English lessons to local children, using experiential pedagogical techniques. This work serves to strengthen not only the skills of local children, but also the relationship between the UWC community and the larger Santa Ana community. Students also collaborate with local organisations "SIFAIS" and "La Cueva de Luz," to promote expression and critical analysis for local community members through art and sports.
"Elders and Fun (Joaquín and Ana Center)" is a project that seeks to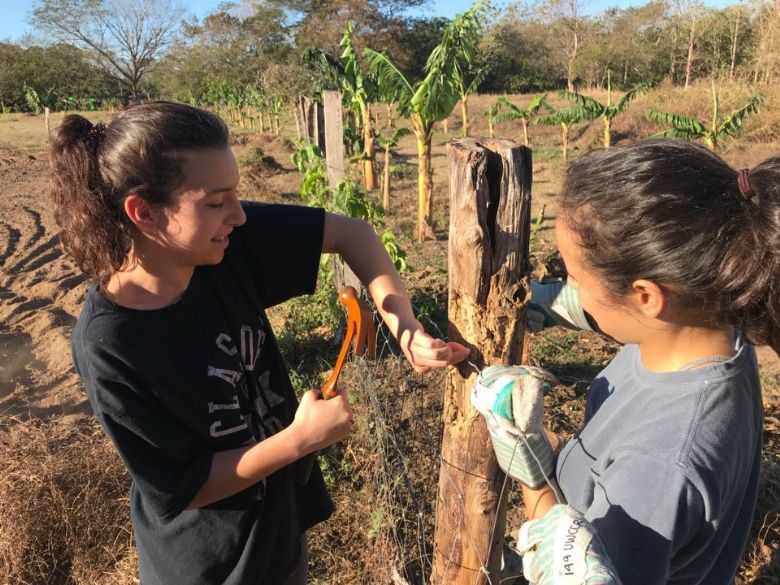 recognise the value of the elderly in the Santa Ana community, especially when they are in a vulnerable situation. Through this project, UWC Costa Rica students spend time with the elderly, engaging in recreational activities to help maintain their mental and physical health. "Campus Service" is another opportunity for UWC Costa Rica students to get involved in service: students learn about community living through assuming direct responsibility for certain aspects of campus life, such as library support, dining hall, and administrative areas.
A special feature of an education at UWC Costa Rica is "Service Week." Every year, students spend a week learning and making a contribution to society through interaction with communities in Costa Rica and Central America. Past student projects have included improving facilities at national parks and wild nature refuges, working collaboratively with indigenous communities and collecting data for scientific projects by national research organisations.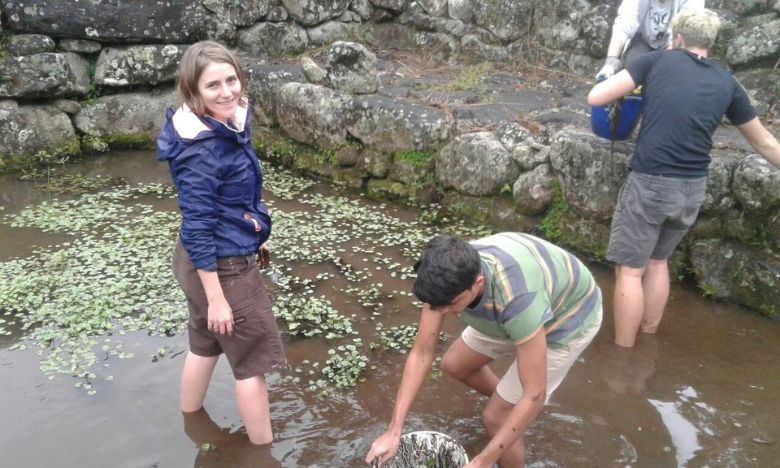 UWC Costa Rica provides a transformative experience not only for its students, but also for the wider community. Please click here to continue supporting UWC Costa Rica in its changemaking work. The College has already received support from two major donors who have offered to match every dollar donated, which means that your donation could be quadrupled. Please do not hesitate to get in touch with UWC Costa Rica for further information, or to find out how best you can support the College to reach its USD $1 million goal!
---
Over seven weeks, UWC International is working alongside the seven remaining UWC schools and colleges in the Davis-UWC IMPACT Challenge to highlight how your donations will pave the way for further funding for UWC scholarships. Donations must be received by the relevant UWC schools or colleges by 31 July 2018 to be eligible for the current Challenge funding period.
UWC schools and colleges currently participating in the Challenge are:
Li Po Chun UWC of Hong Kong
UWC Changshu China
UWC Costa Rica
UWC ISAK Japan
UWC Mahindra
UWC Red Cross Nordic
UWC Thailand
You can visit each school or college's donation page to learn more about their activities and how far they have come on their journey with the Davis-UWC IMPACT Challenge.
For further information on the Challenge itself, please click here or contact UWC International at fundraising@uwc.org.