Nicole Severino
12 June 2018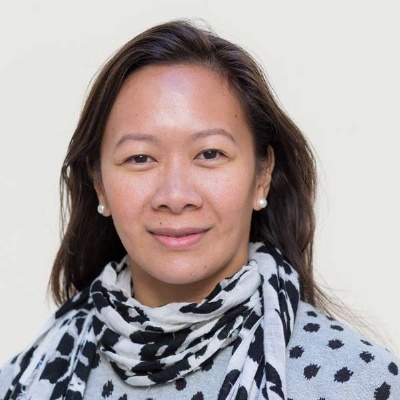 Vice-Chair of the Committee of the National Committees (CNC)
Both Canadian and Filipino, Nicole applied through the Philippine National Committee and attended Pearson College UWC (1997-1999) after finishing Grade 10 in Manila. She went onto a summer course at UWC Red Cross Nordic in 1999 and McGill University in Montreal until 2002.
She graduated with a BA in International Development, Minor in Hispanic Languages, and began another career in the performing arts together with Capoeira, a martial art from Brazil. As a singer, teacher and instructor for 12 years, she has pursued peace-building strategies by healing through music, languages and dance - three passions ignited by her Pearson College UWC experience. Today this has led her to become a Waldorf Teacher in her son's school in the Philippines, as she continues to perform shows and spread Brazilian and Canadian culture in Manila.
Nicole returned to the Philippines and began to volunteer for the UWC selections in 2011. She became one of the founders of the Philippine UWC Alumni Association (which now runs the Philippine National Committee) in 2013. Asked to assume the role of Head (Secretary-General) then, they began to build their professional structure and are now in their 42nd year sending scholars to UWC with over 100 students having been sent.
Nicole is currently a member and Vice-Chair of the CNC and a member of the UWC International Board.
"Through UWC, both in my years at Pearson, and up until today, I meet incredible people who amaze and inspire me into action. I feel more compelled than ever that the world truly needs the tool of our deliberately diverse and doggedly idealistic education. We provide these tools to our scholars and students in ways that are powerful, and any gesture we make to support UWC makes that possible. We are more relevant than ever.