All 17 UWC Schools & Colleges now part of Davis-UWC IMPACT Challenge ​​​​​​​
25 September 2017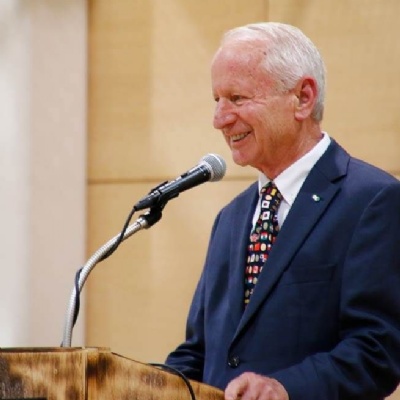 Matched funding brought to US$ 17 million.
This weekend saw the official opening ceremony of UWC ISAK Japan, the 17th UWC college worldwide. The ceremony was attended by US philanthropist and UWC Patron Shelby Davis. During his visit, Shelby Davis announced that he is extending the Davis-UWC IMPACT Challenge and pledged $1 million in matched funding to the newest UWC college. The generous announcement came just days after Shelby Davis had surprised the UWC Thailand community with an announcement that he would be extending the matched funding programme to them. UWC Thailand became a UWC in August 2016, read here the full story.

At both events, Shelby Davis underlined his commitment to UWC but also his hope that participation in the Davis-UWC IMPACT Challenge will enable both colleges to embed the philosophy of giving into the bedrock of both schools and their communities.

The Davis-UWC IMPACT Challenge was launched in 2015 to incentivize the UWC movement to increase its donor base, particularly among alumni. By the end of its first year, the IMPACT Challenge had unlocked over $10.9 million in matched funding for the then 15 participating UWC schools and colleges. It also caused the overall number of donations to increase by 32%. The additional revenue raised by the schools, colleges and national committees, combined with their matched gift, equates to just under 300 additional scholarship places at UWC schools or colleges which will be awarded to underserved students worldwide.

The gift reinforces Mr Davis' strong financial commitment to UWC and creates an incentive to UWC ISAK Japan to expand the robust scholarship programme already in place at the school, which currently provides full or partial scholarship support to 70% of its students.