Newsletter: Wishing you a happy start to 2020
3 February 2020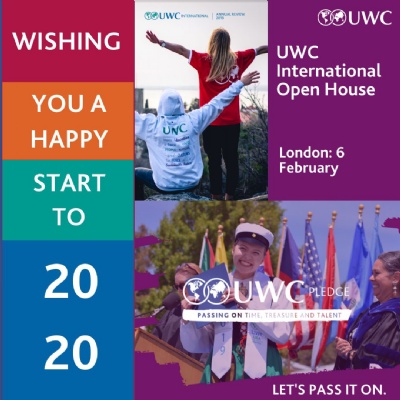 The first newsletter of 2020 is here!
This month's edition includes:
The UWC International Annual Review 2019.
The news that the Class of 2019 unlocked a full UWC scholarship for a student from a refugee or displaced background to attend UWC Mostar from entry 2020 with their commitment to the UWC Pledge 2019.
UWC's participation at the World Economic Forum.
An invitation to all UWC school and short course alums, current and former staff members and national committee volunteers to join us in London on February 6 at our Open House event.
Videos to share to spread the word about UWC.
Job and other exciting opportunities with UWC.
And our wishes for a peaceful, inspiring, healthy and meaningful 2020, with many wonderful UWC moments!