Time To Remember
26 November 2019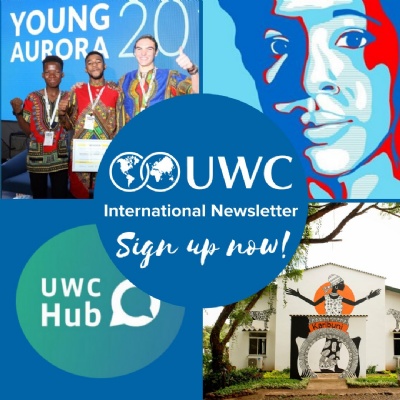 The latest edition of the UWC International Newsletter is now online!
October and November were months of mixed emotions at UWC.
On our Newsletter you can find all news from across the UWC movement, including:
Saying Goodbye To Two UWC Legends
#FreeAmaya: Please Spread the Word
EU Scholarship Programme for Cypriot Youth at UWC
Welcoming UWC East Africa
Harvard UWC Impact Study
Young Aurora 2019
November Governance Meetings
Davis-UWC IMPACT Challenge
The Drive For Applications
2019 UWC Photo Contest
The New and Improved UWC Hub!​​​
Sign up now to never miss another update!