Newsletter: Inspiring a Climate of Change
17 September 2019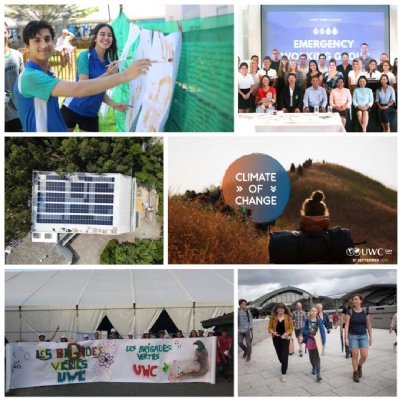 The latest edition of the UWC International Newsletter is now online!
Check out this month's newsletter for inspiring stories on how UWC students, alumni, schools and short courses are tackling climate change and for info on UWC Day events you can join this week. Stories include:
Help UWC Thailand Student Attend the UN Climate Summit in New York
Li Po Chun UWC Installs the Largest School-Based Solar Power System in Hong Kong
UWC Robert Bosch College Alum at the Helm of Fridays For Future
Apaga: The Platform Bringing Together and Rewarding People that Care About Our Planet
Building a Sustainable Future: Short Course Participants Investigate Our Options
Uniting the Phuket Community to Tackle the Island's Water Crisis: The Every Drop Counts Campaign
Les Brigades Vertes
How to get involved this UWC Day
Subscribe to the newsletter now to stay in the UWC loop!