Welcome #18
15 March 2019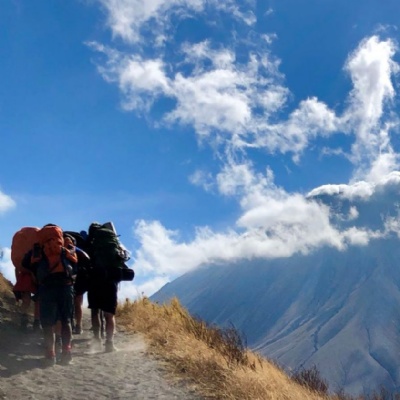 UWC International is pleased to announce the approval of a second UWC school on the African continent.
After a years-long process, the UWC International Board this week unanimously approved International School Moshi (ISM) in Tanzania as the newest member of the UWC movement. This is an exciting addition for many reasons, including its alignment with UWC's strategic goal to increase UWC's impact and reach in the Southern Hemisphere and Africa in particular. The first cohort of UWC national-committee selected students will join ISM (new name to be announced at a later date) in September 2019, bringing the total number of UWC schools and colleges worldwide to 18.
ISM is one of the oldest International Baccalaureate schools in the world (of all UWC schools and colleges, only UWC Atlantic College's IB certification predates it), and is located in a stunning setting near Mount Kilimanjaro. The school boasts a well-developed and diverse CAS (Creativity, Activity and Service) programme, and there are several UWC alumni on staff.
The school's Director, Anna Marsden (who worked at Waterford Kamhlaba UWCSA for several years), had this to say about the news: "It is with great excitement that we receive the news that ISM has been approved as the second UWC on the African continent and the 18th in the world, and we are looking forward to welcoming students from across the globe to join our already diverse community. We know that as a member of UWC we will be able to broaden our reach and impact both within East Africa and beyond."
Watch this space for more details as they become available - and join us in giving ISM a warm UWC welcome!