Alum is Forbes' Europe's 30 Under 30
24 January 2017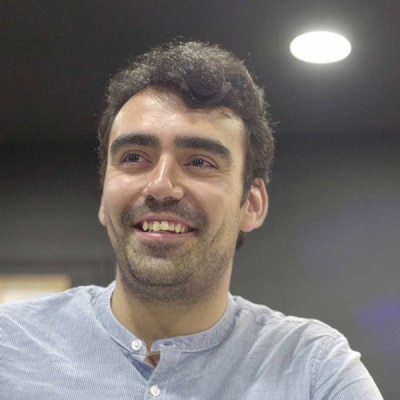 Bridge for Billion helps early-stage entrepreneurs structure, develop, and refine their businesses through a collaborative software platform, and by connecting them with volunteer mentors who empower them to develop confidence in their decision-making and a clearer view of their businesses. "We create a bridge that connects entrepreneurs worldwide who are systemically excluded by the ecosystems of today, but who have business solutions with the potential to make billions of people's lives better", says Pablo. "Geographic location, educational background and wealth limit the ability of entrepreneurs to receive mentorship, support and visibility. The majority of the world's early-stage entrepreneurs only have access to support programs (incubators, accelerators) that request equity or high fees, which rarely exist outside main cities, and have very low acceptance rates. As a result, entrepreneurship ecosystems globally are not inclusive and systemically exclude low-income, women and minority entrepreneurs. This leads to a bias in which problems get to be resolved through a market-based approach. If we continue excluding these entrepreneurs who have business solutions with the potential to make billions of lives better, we will only develop solutions for the wealthiest customers and ill-suited solutions for the other 90% of the world's population".
Throughout his career and especially during his time in developing countries, Pablo was continuously sickened by the unintended consequences of the aid and volunteering industry, especially by what he calls "volun-tourism". He explained: "Many of these well-intended initiatives can be shortsighted, favor donor's gains, and compromise the dignity of beneficiaries. This is one of the main reasons I decided to focus my career in engineering design for development". However, Pablo realized that the best solutions come from people who experienced those problems and that technology was really not the roadblock for development. "The main challenge is disseminating this technology and developing a scalable business that addresses the needs of customers who are usually ignored by the market", he added. Since then, Pablo has been advocating for a market-based approach to poverty alleviation where local entrepreneurship and job creation are core, with a mission to democratize access to quality entrepreneurship support and to empower entrepreneurs who are solving problems for customers currently ignored by the entrepreneurship ecosystems of today.
When asked about his UWC experience, Pablo said that it simply changed his life. "I come from a low-income, single-mother family, and since UWC I have been awarded with full scholarships that have funded all my education in mechanical engineering & innovation management, and I have had the privilege to gain strong mentors and advisors that have guided and supported me to this date". Pablo believes that UWC helped him specially to develop an ethos of critical thinking, discovery, and cross-cultural understanding that has framed the life he leads, the people he touches, and the institutions and societies that he wants to serve. "UWC helped me develop strong intercultural friendships which have instilled a sense of idealism, personal responsibility and integrity", he said.
Finally, he added: "What gets me up in the morning is learning with entrepreneurs whom we are working with. Understanding their challenges and making sure we are supporting them well with our online system". What keeps him awake at night are the worries of most CEOs during the first phases of any business: being able to pay bills, salaries and ensure the team is engaged and passionate with what each one is doing. "However, on top of a financial salary in Bridge for Billions, we have an emotional salary which is accounted in stories of gratification from the entrepreneurs we help, that keeps us motivated!", he concluded.