Remembering UWC-USA's Founding President
28 January 2019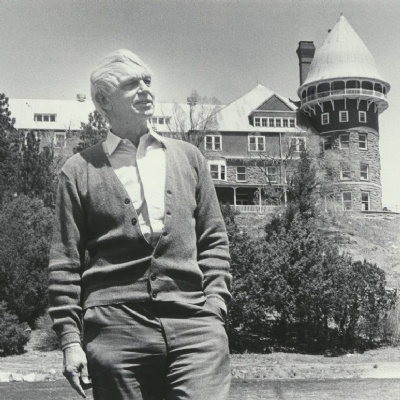 Theodore "Ted" Lockwood, who served as president of UWC-USA from the time of the College's opening in 1982 until 1993, passed away on 21 January 2019 at the age of 94. Ted is remembered as a committed and engaged leader, who connected with students and staff alike to create meaningful, transformative learning experiences.
After dedicating many years of his career to higher education, Ted was a driving force behind the early success of UWC-USA. His successor, Dr. Phil Geier (Co-Founder of the Davis United World College Scholars Program) noted that Ted and his wife, Lu, laid the foundation for UWC-USA that Phil and his wife, Amy, were privileged to build on.
"Ted's rare combination of academic accomplishments and outdoor interests brought just the right spirit to Montezuma, as did the outstanding faculty and staff he hired, influencing many years of UWC students," Geier said. "We will be forever grateful for Ted and Lu's leadership and dedication as they established the UWC movement's only campus in the United States."
"All of us at UWC-USA, and across the movement, owe Dr. Lockwood a debt of gratitude," said current UWC-USA President, Dr. Victoria Mora. "We wish his family peace in this time of loss."
For more on the life and legacy of Ted Lockwood, including how to make a memorial donation, please see UWC-USA's statement from 27 January 2019 here.