New Head of UWC Thailand
1 December 2016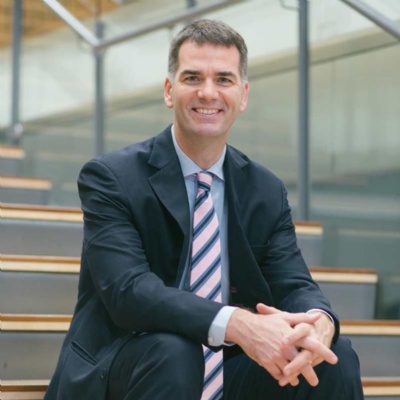 Jason McBride will be the new Head of UWC Thailand
UWC International is pleased to announce the appointment of Jason McBride as the new Head of UWC Thailand. Jason will begin his tenure in August 2017, succeeding the current Head of School, Julian Whiteley, who will remain on the Board of UWC Thailand.
Currently the Head of Stratford Hall School in Vancouver, a three programme IB World School, Jason brings more than 15 years of experience in education working in schools based in Canada, Dubai, Abu Dhabi, Mexico and the United Kingdom.
"Having come from humble beginnings and public schools myself, and then having worked internationally and domestically in high-performing private schools (most of which have been IB programs), I am thrilled to have the opportunity to lead UWC Thailand as I believe it is a wonderful opportunity to combine the best of my experiences at one school" Jason said and added that he is looking forward to working with the UWC Thailand community together to achieve "our highest human potential, cultivate genuine happiness and take mindful and compassionate action together".
Jason is delighted to start his UWC journey at the college in Thailand, pointing out that "while there is a lot that binds the UWCs together, they all have their own elements that make them unique. What drew me to UWC Thailand in particular is the school's commitment to having the program and campus physically embody the holistic nature of the UWC education through a body, mind and spirit approach.
Klaus Hebben, Chair of the UWC Thailand Board, commented: "Jason's appointment represents the culmination of a worldwide search for the right person to lead the school over the next five years and we are honoured that an educator of Jason's calibre will be joining us. He has vast experience of working in international education and a strong philosophical alignment with the UWC mission and values".
Jason is currently pursuing a Doctorate in Educational Leadership and Administration at the University of Calgari, Canada, reflecting the importance continuous learning has for him. "Just as with learning, schools are never finished improving themselves because if you ask the right questions, there is always a next step. My view of an ideal school is one in which all aspects of the community ask themselves, and one another, where are we today, where do we want to go next and how might we get there", he added.
We are delighted to welcome Jason and we wish him all the best for his important tasks ahead.