Racing Across the Atlantic for UWC Scholarships
16 September 2018
Terence Steinberg (UWC Adriatic 2004-06) didn't know what to expect from the UWC movement when he was accepted at age 17. Today, Terence is preparing for another one-of-a-kind challenge: to row across the Atlantic Ocean, alone and by hand, fundraising for UWC scholarships.
We interviewed Terence about his upcoming "United World Challenge" - read on below to get inspired to make a difference, whether in your life, your community or the world at large!
What is United World Challenge?
The United World Challenge (UWC Challenge) is my attempt to solo-row the Atlantic with the mission of growing the UWC movement and bringing the world closer together. That's a mouthful - let's break it down:
Solo row: I'm competing as a solo rower in the Atlantic Challenge, a 3,000-mile rowing race from the Canary Islands to Antigua in the Caribbean. The race begins in December 2019. I hope to finish sometime in February 2020.
Growing the UWC movement: The world needs UWC more than ever before - not just the alumni change-makers, but the schools themselves as examples showing that peace is possible. That's why I'm dedicating the row to raising scholarships for new UWC students.
Bringing the world together: Through fun communications and direct engagement with student classrooms, Rotary clubs, and other groups, I hope the UWC Challenge can help people find their own ways to create a more peaceful world and protect this small blue home we all share.
You're an ultramarathoner, a triathlete, an elite rower - and United World Challenge will push you perhaps further than ever. What drives you to take on these tremendous physical challenges?
You're part right... I actually have no real rowing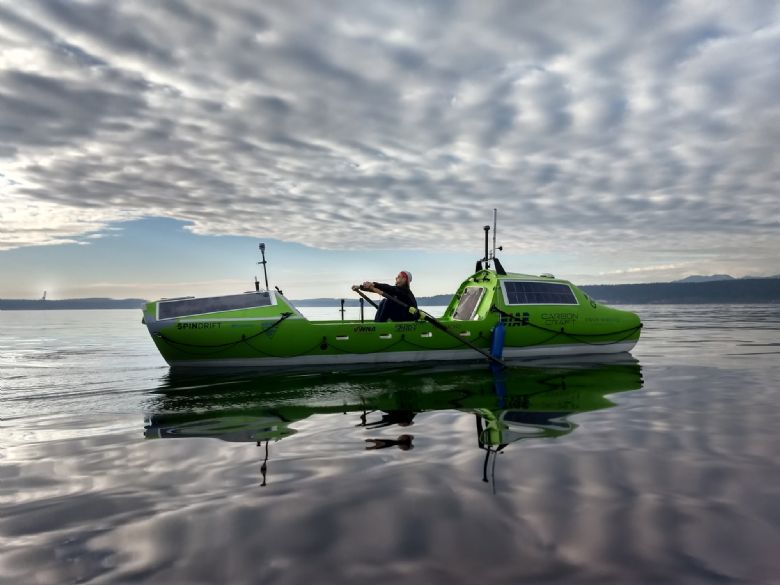 experience yet. The ocean is entirely new terrain for me.
As for my motivation, it's curiosity. I want to know - and actively explore - the difference between my perceived and real limits. Endurance racing helps me surface my own assumptions about what I can do by developing a more honest understanding of my limits, or perceived limits. What this means practically is I pick races and challenges that seem nearly impossible. And I try to surprise myself by doing them anyway. So far, it's worked.
There's also a lot of research that shows physical activity is extremely important for mental health. Some of my most magical moments and personal benefits come not the races themselves but from the training to prepare. I love how exercise helps me reflect, become present, and get more centred. I hope by sharing stories from these experiences, I can inspire others to question their own limits and then try something new.
What do you think will be the most difficult part about the Challenge?
They say 80% of ocean rowing is getting to the starting line. That seems accurate so far. From building a brand to raising sponsorship, the Challenge has a lot of difficult facets that have little to do with fitness or racing.
During the row itself, I expect the hardest part will be mental stamina. My first storm will be downright terrifying. I'll have to remain optimistic without any landmarks to indicate progress. Spending two months alone, constantly wet. It's not going to be easy. But I'm genuinely excited to experience the hardships - they're what make the experience so unique and help turn ocean rowers into change-makers.
What will you eat!?
I'll gorge on 6,000 calories a day! Mostly dehydrated rations, reconstituted with hot water. I've heard nightmares of teams running out of chocolate after just 3 weeks.... I want to avoid that - after all, with just me in the boat, there's more space for treats! Top of my list (after chocolate bars) is several gallons of peanut butter and a few kilos of crystallized ginger.
I'm also going to build a mini "garden" in my boat's cabin to sprout seeds and legumes.
For water, I'll use a solar-powered desalinator (an ocean rower's most important piece of kit!) to produce drinking water from the sea beneath me. The Atlantic Challenge race is unsupported, meaning I'm responsible for carrying all food and water-making equipment with me from the start
How did you get involved with rowing?
I rowed for about 8 weeks in high school, back in 2003. But I actually have no ocean experience. I plan to focus my training in my own boat next year, which is currently being built by Spindrift Rowing in Washington State, USA. Spindrift is a young company run by two awesome women who each rowed the Atlantic, and I'm really excited for them to finish my boat so I can get time on the water.
Why choose to race for UWC scholarships?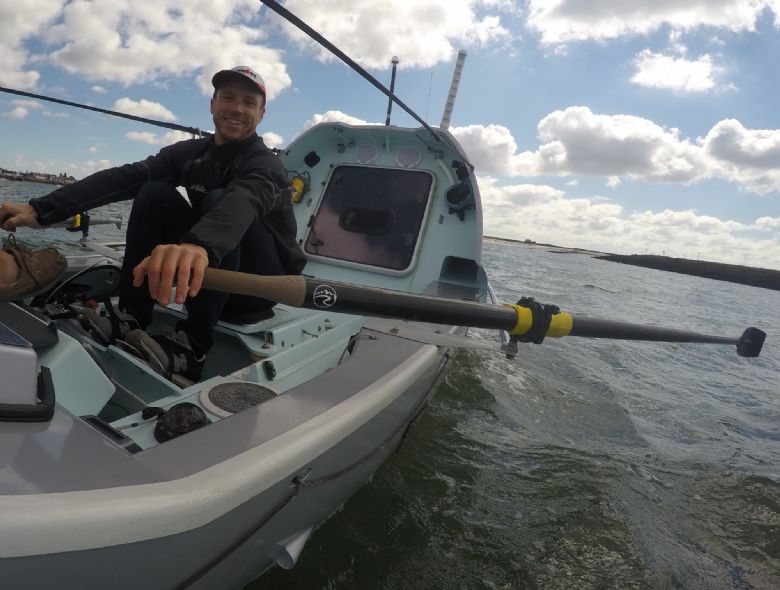 It's a natural fit, isn't it? Ocean rowing and UWC are both transformative experiences, taking someone far beyond their comfort zone into a place of deep growth. UWC and ocean rowing both show the world is smaller than we think, that humans are all really quite similar, and we're each capable of so much more than we believe.
UWC Adriatic helped make me who I am. I may never repay the gifts of my UWC education, but I hope that by rowing the Atlantic, I can pay them forward.
If you could go back in time, what would you tell your 17-year old self?
Take fewer pictures, or at least delete the bad ones! I took over 12,000 photos while at UWC. Sorting through them today to find the good ones is SO slow.
On a more serious note, I'd tell myself to discover swimming, cycling, running or another outdoor activity - and to use those as vehicles to go explore the world!
---
Terence Steinberg grew up in a town of 3000 people in the rural mountains of New York State, before UWC Adriatic brought him to Italy in 2004. Exposure to new ideas and cultures helped Terence better understand his own, and slowly he recognised UWC's magic formula: distance offers perspective, and perspective offers humility. Ever since his time at UWC, Terence has been seeking new ways to expand his perspectives as a traveller, entrepreneur, and athlete - and the Atlantic row is just another (albeit extreme) form of perspective-seeking, in which he hopes to connect his own journey to UWC and to the greater world. Terence is a Senior Consultant with Deloitte Consulting and currently lives in Boulder, Colorado. You can contact him via the links below - he would love to hear from you.
tsteinberg.mba2017@london.edu
www.unitedworldchallenge.org
www.facebook.com/unitedworldchallenge
www.instagram.com/unitedworldchallenge
www.twitter.com/uwchallenge