Amaya Coppens detention in Nicaragua
14 September 2018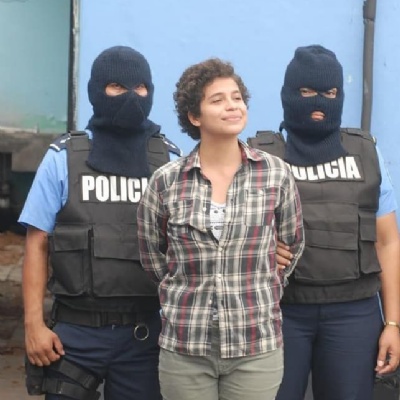 On Monday night, UWC alumna Amaya Eva Coppens (Li Po Chun UWC 2012 - 2014) was detained by police forces in Nicaragua.
Amaya, a Nicaraguan and Belgian national, is currently a student of medicine and a student leader at the Nicaraguan Autonomous National University (UNAN-Leon). Amaya is known as a social activist, in particular for her work as volunteer for medical campaigns helping rural communities in Nicaragua. Amaya has been an active and vocal member of the student protest in Nicaragua during the last few months.
Amaya has been accused of conducting terrorist acts and arson. For her defence, Amaya is supported by a volunteer group of human rights lawyers and her case is being followed by the Nicaraguan Center for Human Rights (CENIDH). Since her arrest she has not been allowed to consult with her lawyers nor was her family granted access to see her.
Since her arrest, UWC International has been in touch with the UWC National Committee in Nicaragua, of which Amaya is an active member. Members of the National Committee are in touch with Amaya's family and friends every day. We are seeking to understand how the UWC movement can best support Amaya, her family and friends and all members of the UWC community in Nicaragua.
The worldwide UWC community stands united in our concern for the safety and well-being of Amaya and for a fair and transparent legal process. We are concerned by recent reports about the political situation and challenges to the rule of law in Nicaragua, for example by the United Nations Human Rights Office.
We call on the government and judicial system in Nicaragua to ensure the respect of the rule of law, human rights and the personal integrity of Amaya and other students arrested during the recent protests in Nicaragua.
We will keep watching the situation in Nicaragua closely and we will continue to liaise with the UWC National Committee in Nicaragua. As and when new information is available, we will keep the UWC community informed.
If you would like to read more about Amaya's arrest, the current charges and the allegations raised, have a look here (French) or here (Spanish).

[UPDATE 18/09/2018]
Amaya's friends are set up a Facebook Page to make her situation visible online.
Amnesty International is also calling for action: