UWC Mahindra College: 7 Weeks of Giving
17 July 2018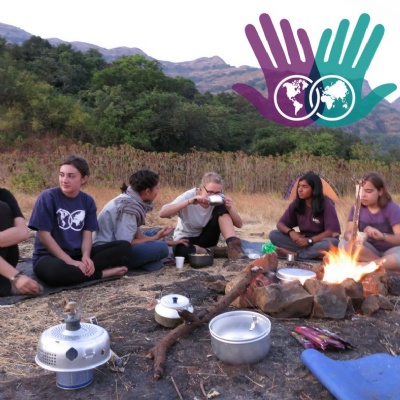 UWC Mahindra College has a small fundraising office, with a big impact on scholarships. The College's advancement team has been working tirelessly to grow both the number and size of gifts towards UWC scholarships, which thanks to the generosity of donors have supported many students at UWC Mahindra College (MUWCI).
The efforts and initiatives set up by the team at MUWCI have been able to increase direct support to the College's scholarship fund. Throughout the years, MUWCI has successfully run initiatives such as the Parent-Faculty Scholarship, which was slowly grown through individual giving by parents and faculty between 2014-2016. This initiative has already enabled the College to fund one life-changing scholarship, giving a deserving young person the opportunity to attend UWC Mahindra College from 2016-2018. Anita, a student of exceptional promise from Nepal, recently graduated from MUWCI thanks to this funding - made possible by gifts from donors like you. To learn more about the transformative education provided by UWC Mahindra College, and get to know the face behind the scholarship, visit their blog here.
As well as reaching out directly to individuals, UWC Mahindra
College reaches out to donors via the Internet. Situated in Pune among the Mulshi and Kolvan Valleys, the College may feel isolated - being away from large cities like Mumbai - but the use of digital platforms ensures that the College's stories are accessible to many across the globe. For one of their largest initiatives, "Akshara," the College undertook student crowdfunding. While Class Gifts from current students do not qualify for match-funding in the Davis-UWC IMPACT Challenge, current MUWCI students got involved in fundraising efforts to support student projects and community impact initiatives. Using online crowdfunding platforms, students sourced funds for an Outdoor Education expedition to Ladakh, as well as for crucial items like sewing machines and bicycles for Akshara's women's self-help group initiative.
As well as contributing to student scholarships and social impact initiatives, funds raised by UWC Mahindra College also provide much needed support in the following areas:
Curriculum innovation - To address the need for improving complexity thinking among its students, UWC Mahindra College has worked with partners to develop a new course in complexity with the aim to be integrated into the structure of the current IB Diploma Programme.
Student support - Donations allow the gap to be bridged for full scholarship students needing regular support for smaller expenses.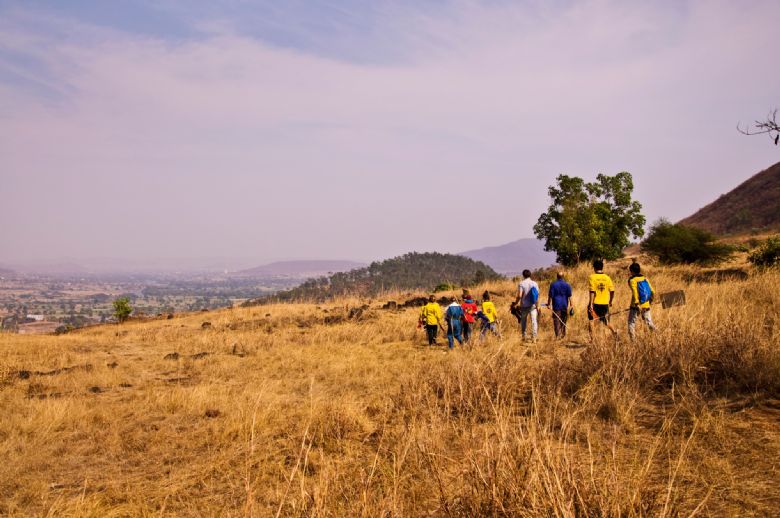 Sustainability initiatives - Considering the College's location in a biodiversity reserve, the terms biodiversity and sustainability are not used in vacuum at UWC Mahindra College. As one continuous piece of land, campus management prevents unsustainable human activities, provides corridors for higher fauna, and an ever-growing core habitat for threatened species. Additionally, the Van Vihar Biodiversity Park & Reserve serves as a focus for reforestation and soil conservation efforts in the area. Tree planting campaigns, watershed restoration projects, and fire risk mitigation restore our ecosystems and provide employment opportunities for local residents. It is the hope that efforts to tackle environmental degradation and reduce carbon footprint may serve as a model for others in the Western Ghats and around the world.
Campus projects - Funds to Vision 2022 Campus Renewal Projects will support the construction of a new Science and Technology Centre, and improve sports and accommodation facilities.
If you would like to continue to support UWC Mahindra College, and ensure that many other students are able to experience a transformative education, please donate now. Your support will go towards to the Davis-UWC IMPACT Challenge, which will match all donations by friends and alumni by either 50% or 100%, depending on whether you are a repeat or new donor.
---
Over seven weeks, UWC International is working alongside the seven remaining UWC schools and colleges in the Davis-UWC IMPACT Challenge to highlight how your donations will pave the way for further funding for UWC scholarships. Donations must be received by the relevant UWC schools or colleges by 31 July 2018 to be eligible for the current Challenge funding period.
UWC schools and colleges currently participating in the Challenge are:
Li Po Chun UWC of Hong Kong
UWC Changshu China
UWC Costa Rica
UWC ISAK Japan
UWC Mahindra
UWC Red Cross Nordic
UWC Thailand
You can visit each school or college's donation page to learn more about their activities and how far they have come on their journey with the Davis-UWC IMPACT Challenge. Be sure to continue to watch this space over the coming weeks as we share their stories!
For further information on the Challenge itself, please click here or contact UWC International at fundraising@uwc.org.