UWC ISAK Japan: 7 Weeks of Giving
10 July 2018
"During the UWC ISAK Japan Opening Ceremony in September 2017, we received the terrific news from Shelby Davis, patron of the UWC movement, that we would undertake the Davis-UWC IMPACT Challenge and have the opportunity to earn US$1 million in matched funding. It was an unprecedented opportunity for our institution, and one that we wholeheartedly threw our efforts into.
Being a new institution meant that we had to be strategic with how we would reach out to our community to fundraise. The aim of the Davis-UWC IMPACT Challenge, after all, is to encourage the community to pay it forward, from alumni to parents, and continually strengthen the movement's donor base. However, at the time we started our challenge, we only had one alumni class and only four classes of parents to reach out to. Even so, we relished these obstacles - a Challenge is not meant to be easy!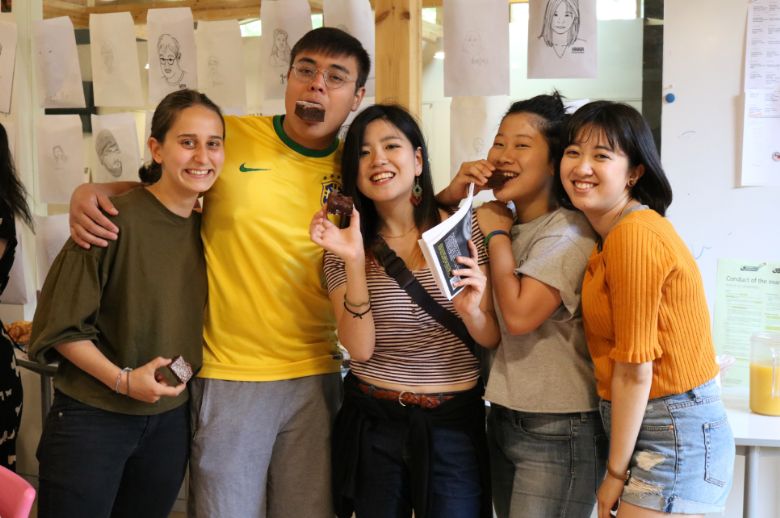 With our alumni, we were inspired to set up an Alumni Association to formalize communication channels between alumni and UWC ISAK Japan. We worked together with the Association's pro-tem President and Vice-President to come up with the Alumni Gift, which enables alumni donations to be funnelled towards a cause determined by the alumni themselves. Even though this class of alumni had just started university, we were successful in receiving donations from a surprising percentage of the class! What made their spirit of giving all the more poignant is the fact that our Class of 2017, while formally considered UWC alumni, graduated before we officially became a UWC school.
It was not just our alumni who came through. Here at UWC ISAK Japan, we pride ourselves on being a small, tight-knit community, including every single person from our students to our staff and faculty. We are incredibly proud of our community for the way they answered our call for help, highlighted by 100% participation in the Challenge from our faculty! Some of our faculty and staff even pledged monthly donations.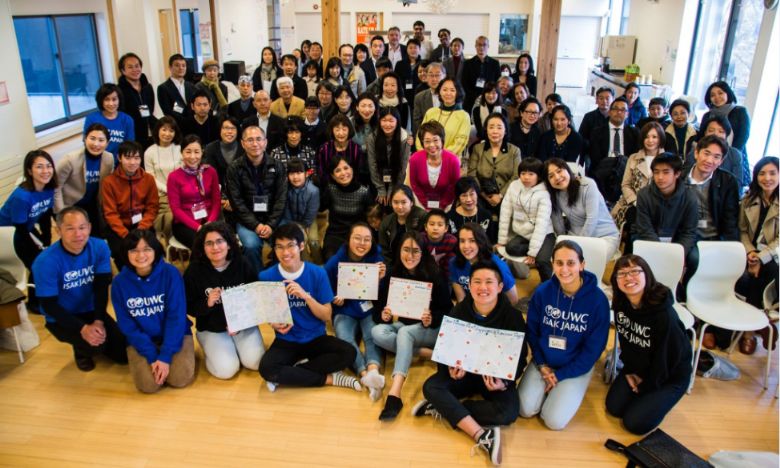 The Furusato Nozei (Hometown Tax) program, which enables taxpayers in Japan to pay a portion of their tax payments to a specific municipal government, also played a large role in our fundraising efforts. Thanks to the generosity of the town of Karuizawa, UWC ISAK Japan receives a portion of donations made to Karuizawa, not only making it easy for our Japanese parents and staff to donate, but also encouraging local residents to support our school! To thank these generous donors, as well as encourage them to continue donating through the program, we welcomed over 70 visitors to campus for an appreciation event in April 2018. This was a great opportunity for donors to interact with our students, go on campus tours, and sit in on student presentations.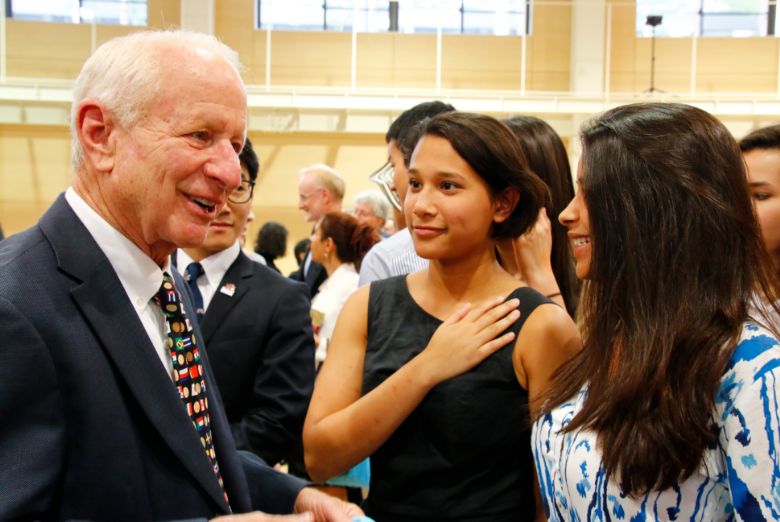 With just two months to go, we are gearing up for the last leg of the race. We are confident that we will be able to unlock the full US$1 million matched funding this year with the help of everyone in our community, many of whom have already been so incredibly generous. The matched funds from the Davis-UWC IMPACT Challenge will give us the extraordinary opportunity to offer additional UWC scholarships, helping us to achieve our goal of deliberate diversity by admitting students from a wide range of socio-economic backgrounds. We strongly believe that everyone deserves the chance to experience a UWC experience, and we are thankful to Shelby Davis for giving us this opportunity to make it happen."
---
Over seven weeks, UWC International is working alongside the seven remaining UWC schools and colleges in the Davis-UWC IMPACT Challenge to highlight how your donations will pave the way for further funding for UWC scholarships. Donations must be received by the relevant UWC schools or colleges by 31 July 2018 to be eligible for the current Challenge funding period.
UWC schools and colleges currently participating in the Challenge are:
Li Po Chun UWC of Hong Kong
UWC Changshu China
UWC Costa Rica
UWC ISAK Japan
UWC Mahindra
UWC Red Cross Nordic
UWC Thailand
You can visit each school or college's donation page to learn more about their activities and how far they have come on their journey with the Davis-UWC IMPACT Challenge. Be sure to continue to watch this space over the coming weeks as we share their stories!
For further information on the Challenge itself, please click here or contact UWC International at fundraising@uwc.org.