"7 Weeks of Giving" Campaign Kick-Off!
12 June 2018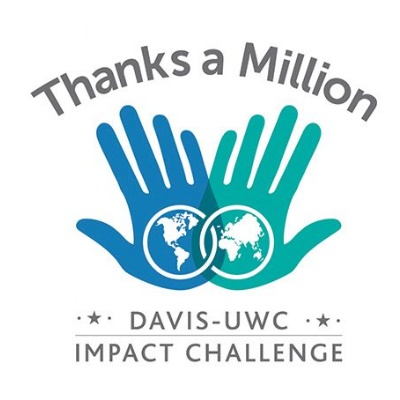 As many within the UWC community will know, in 2015, UWC schools and colleges were given a challenge: the Davis-UWC IMPACT Challenge. This allows each UWC school and college to qualify for match funding up to USD $1m. In order to be eligible for the match funding, each school or college must increase its total number of gifts from UWC parents, alumni, friends and family compared with the previous year. Once the school or college reaches that number, all eligible gifts given during the Challenge period will be matched.
Nine UWC schools and colleges successfully reached the full $1m match, with a total $10.9m being distributed to the 15 schools and colleges at the end of the first year of the Challenge. During the second year, Waterford Kamhlaba UWC of Southern Africa inspired their alumni, friends and family to give through many different initiatives allowing them to unlock the full USD $1m. Seven schools and colleges are now participating in the third year of the Challenge and will benefit from the remaining USD $4.5m available for eligible gifts.
Over the next seven weeks we will be working alongside the seven remaining UWC schools and colleges to highlight how your donations will pave the way for the Davis-UWC IMPACT Challenge to provide further funding for UWC scholarships. Donations must be received by the relevant UWC schools or colleges by 31 July 2018 to be eligible for the current Challenge funding period. If the UWC school or college does not complete the Challenge before this date, donations will roll over to the next Challenge period.
UWC schools and colleges currently participating in the Challenge are:
Li Po Chun UWC of Hong Kong
UWC Changshu China
UWC Costa Rica
UWC ISAK Japan
UWC Mahindra
UWC Red Cross Nordic
UWC Thailand
You can visit each school or college's donation page to learn more about their activities and how far they have come on their journey with the Davis-UWC IMPACT Challenge. Be sure to watch this space over the next seven weeks as we share their stories!
For further information on the Challenge itself, please click here or contact UWC International at fundraising@uwc.org.