UWC Kenya - "Transforming Society"
4 June 2018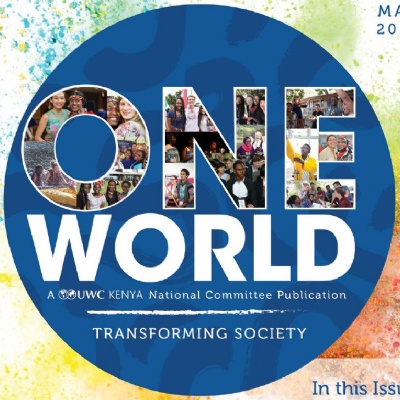 One World is a publication from the UWC Kenya National Committee that provides updates and background on the UWC movement, as well as insight into the lives of several current UWC students and alumni: their aspirations, their experiences at UWC, the impact they have made in society and the role UWC plays in their achievements.
This most recent edition of the magazine, with the theme "Transforming Society," highlights the change UWC students and alumni are making globally. These changemakers inspire us all to make a difference, in line with the global theme for UWC Day 2018 on 21 September - "Inspire Change!"
See the publication in its digital format below or at this link, and get inspired!