Sky School Becomes a UWCx Initiative
15 May 2018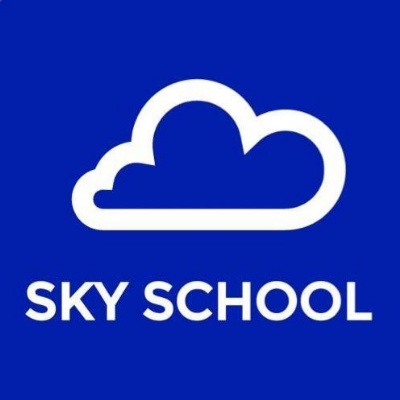 UWC International is pleased to announce the latest addition to the growing community of UWCx Initiatives: Sky School.
Sky School is a not-for-profit organisation on a mission to create the first 'Global High School for Refugees." Globally, only 23% of refugees are enrolled in secondary education - compared to 84% of non-refugees. Sky School aims to contribute to closing this gap by creating a high school diploma programme that enables refugee youth between the ages of 16 and 25 years to access transformational learning. The Sky School programme is designed to address the needs and challenges that young refugees face in accessing learning, and can be studied flexibly through a blended (online and offline) learning model in collaboration with partner organisations who already have a presence on the ground.
Sky School was started by two UWC alumnae: Polly Akhurst (UWC Atlantic College 2004-2006) and Mia Eskelund Pedersen (UWC Mahindra College 2005-2007) who met while working at the UWC International Office in London. The idea for Sky School was in many ways inspired by the UWC Refugee Initiative, launched in 2016: While working on this initiative, Polly and Mia realised that UWC was one of few organisations providing secondary education opportunities to refugee learners, and started thinking about ways to ensure that transformational secondary education could reach a larger number of refugee youth. The idea for Sky School was born, and in 2017, both left the UWC International Office in order to realise their dream of setting up this new organisation.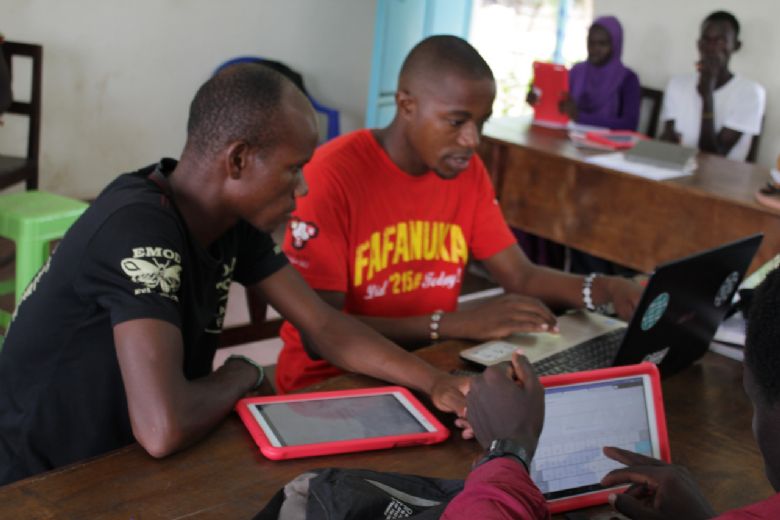 Sky School shares UWC's innovative approach to education, which puts students at the core of its learning programme and enables them to become agents for positive change. The organisation's aim is to create a curriculum which enables refugee students to make positive change in their own lives and communities, while gaining competencies that enable them to thrive in a changing world. Topics explored in the Sky School curriculum include "Peacebuilding in our Community," "Language, Stories and Identity," "Global Politics" and "Maths for Change." In late 2017, Sky School also piloted a module on social entrepreneurship.
Having been inspired by UWC, Sky School remains closely linked to UWC in other ways: UWC South East Asia (UWCSEA) is Sky School's founding school partner, and Stuart MacAlpine, Director of Teaching and Learning at UWCSEA's East Campus, is Sky School's pro bono Director of Education. Stuart and many other teachers at UWCSEA are using their expertise in designing transformational learning experiences which can be delivered at scale to develop the Sky School curriculum, and are playing a key role in the development of individual Sky School modules which form the Sky School Diploma. This work takes place through 'curriculum hackathons:' Sky School gathers small groups of educators, refugee learners and individuals with an expertise in blended learning for intensive 48-hour workshops during which they create new courses.
"Sky School is incredibly proud to be recognized as a UWCx initiative for furthering the UWC mission in its work. The UWC values of compassion and service, personal responsibility and a celebration of difference are core to the work that Sky School is undertaking. Sky School has really been a UWC community team effort - so many members of the volunteer team have UWC backgrounds. The team hopes that gaining UWCx status will be a powerful contributor to maintaining a strong relationship with the UWC movement: after all, Sky School would not exist if it were not for UWC."
To learn more: watch the video below, and check out the Sky School website.
If you are a member of the UWC community who is also an educator, and you are interested in getting involved in curriculum development for Sky School, see here.