Breaking Boundaries, Building Bridges at LPCUWC
16 February 2018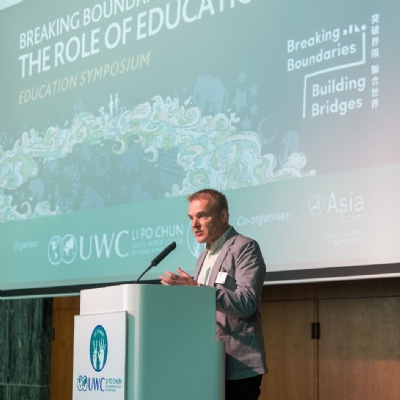 In a continuation of the impressive celebrations marking its 25th anniversary, Li Po Chun United World College of Hong Kong (LPCUWC) recently held an Education Symposium, showcasing the important position held by UWC in the educational community in Hong Kong and around the world. The symposium, which was jointly organised by LPCUWC and Asia Society Hong Kong, welcomed education leaders and business executives to reflect upon a theme: "Breaking Boundaries, Building Bridges."
The event opened with an address from The Honourable Mrs Carrie Lam Cheng Yuet-ngor, The Chief Executive of the Hong Kong Special Administrative Region and Patron of LPCUWC. Mrs. Lam discussed the need for high-quality, comprehensive and accessible education, and highlighted the work of LPCUWC in preparing its students for success in a globalised world:
"Thanks to the power of technology and the global economy, we live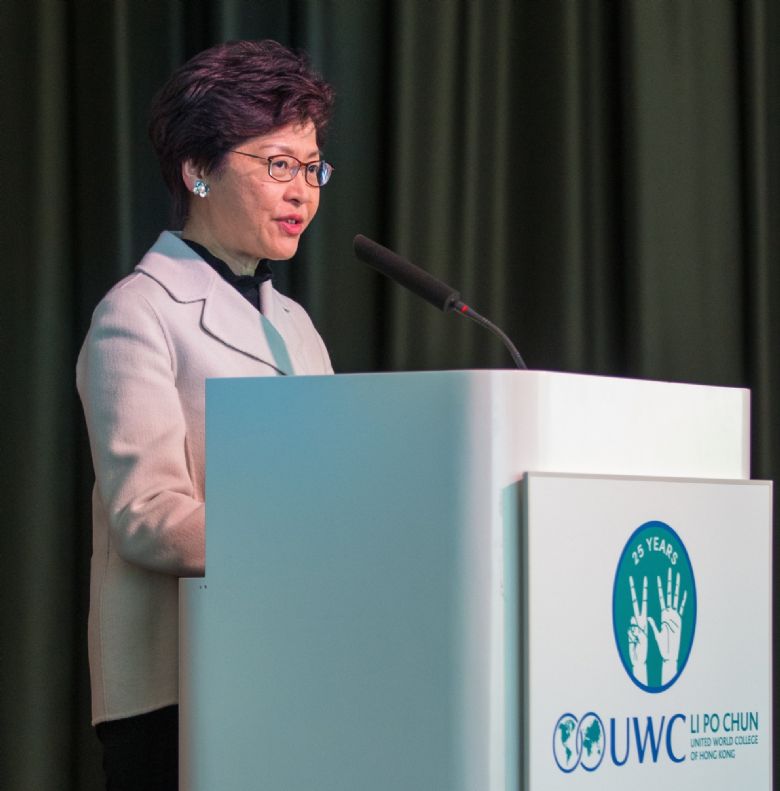 in an increasingly interconnected and interdependent world. Our young graduates must be equipped with the necessary skills, the essential confidence and connections, if they are to find their place – and maintain Hong Kong's standing – in the global economy. In this, the College is certainly exceeding expectations. Through such initiatives as the Education Outside the Classroom programme, overseas trips, China Week, cultural evenings, the College has been making remarkable efforts to deepen students' understanding of international connectedness and enhance their whole-person development."
The Symposium emphasised the importance of creating opportunities for young people of all backgrounds to break out of their own boundaries, and strive for a better future. LPCUWC Principal Arnett Edwards moderated a panel which featured top executives from Virtus Inspire, educational non-profits Teach4HK, Summerbridge Hong Kong and Outward Bound Hong Kong, part of the greater Outward Bound organisation founded by UWC founder Kurt Hahn. Panelists discussed a broad range of issues as they relate to education, including technology, social innovation, language exchanges, and outdoor education. They also explored how best to prepare students to become positive changemakers, through developing open-mindedness, intercultural understanding and leadership.
For a full copy of Mrs. Carrie Lam's opening remarks at the event, please click here. For more photos from the day's event, please visit LPCUWC's Facebook page.