May 2021 ARDEI Update
23 January 2022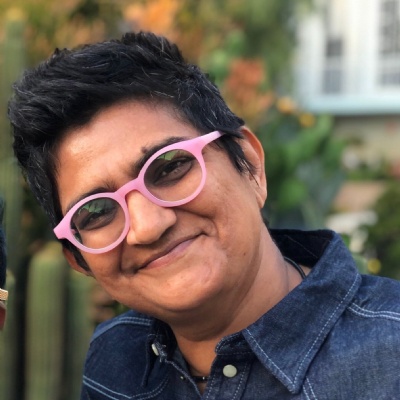 The UWC ARDEI SG was formed by the UWC International Board following conversations sparked last May by the killing of George Floyd around how the UWC community can better address issues of anti-racism, diversity and inclusion within the UWC movement. After an extensive search and selection process for ARDEI SG members, 14 individuals were selected in February and met for their first meeting in March.

Below is the first UWC International Newsletter update from the ARDEI SG written by one of its members, Dr. Anjali Arondekar.
Dr. Anjali Arondekar is an Associate Professor of Feminist Studies, and Founding Co-Director, Center for South Asian Studies at the University of California, Santa Cruz. She is a literary historian of caste, sexuality and colonialism, with a focus on South Asia and the Indian Ocean World. At ARDEI, she and her comrades are committed to the creation of resources for the largely underrepresented members of our UWC schools and colleges system.
ARDEI's goal is clear: expand, educate and diversify the parameters of who can, and should be a member of the UWC community. Driven by a vision that both embraces and transforms extant UWC values, ARDEI hopes to be the much-needed voice of change and futurity.
The current economic climate of shrinking resources, coupled with the heightened asymmetries between nation-states, mandates that now, more than ever, we create institutional environments that support ethical, inclusive and wide-ranging scholarly worlds. Currently, ARDEI has two specific short-term goals: (1) to develop written policy and guidelines on diversity, equity and inclusion, in collaboration with input from national committees and individual schools and colleges; and (2) to create a database of student diversity across the UWC system to flag clear gaps in outreach and impact. For the long-term, ARDEI is focused on infrastructural changes within the UWC system through the development of site-specific initiatives that would both monitor and incentivise a focus on diversity. Such wide-ranging change will require sustained conversations across regions, languages, cultures, genders and faiths, to fully grasp the challenges that issues of diversity pose at the transnational level. ARDEI is prepared for just such a journey!