UWC's Partnership with Revolut Makes Giving Easy
31 October 2022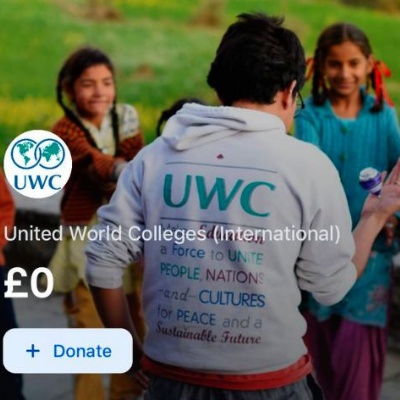 UWC is excited to announce its new charity partnership with Revolut, a mobile banking app with more than 18 million customers worldwide.
Founded in 2015, Revolut has grown to become one of the most valuable FinTech companies specialising in mobile banking, card payments, money remittance and foreign exchange.
Joining a select group of high-profile charity partners, Revolut users can now make one-off and recurring donations to UWC with 100% of the funds going towards supporting the UWC Refugee Initiative. Launched in 2016, as a step up in our commitment to educate young people from disadvantaged and displaced backgrounds, the UWC Refugee Initiative enables almost 50 new refugee scholars to attend our 18 schools and colleges worldwide each year.
UWC is the only education-focused charity featured on Revolut's Donations page, and if you're already a Revolut user it's easy to navigate there by clicking this link from your mobile phone. So please remember to tell your friends and family that there is a new and easy way to support UWC (you can even earn a cash reward when you refer a friend to the app!).
Make a donation today, and help us to make sure that hundreds more deserving young people from Afghanistan and Ukraine can access a UWC education, which will equip them with skills needed to transform our world towards a more peaceful and sustainable future.

*Revolut does not charge for a basic account; you can sign up for free here.