UWC Welcomes New School Heads
19 December 2022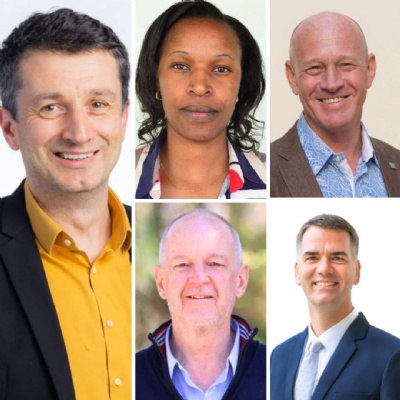 UWC is delighted to announce the arrival of several new Heads of school to our campuses
Joining as interim Head of UWC ISAK Japan is Malcolm McKenzie - South African by birth, Malcolm has led a number of boarding schools, and was Principal of UWC Atlantic from 2000 to 2007. Pelham Lindfield Roberts also began his connection with UWC at UWC Atlantic where he taught History and Peace Conflict studies in 1995, before taking on the Headship of UWC Mahindra College, and then the Headship of UWC Changshu China. Pelham now continues his Headship hatrick by taking up the role as Rektor of UWC Red Cross Nordic.
Meanwhile, Waterford Kamhlaba UWC of Southern Africa is pleased to announce the appointment of Jackline Otula-Owino as the next Principal of the school. Jackie is currently Deputy Principal of Mpesa Foundation Academy in Kenya, and she is looking forward to taking on her new role in Eswatini in January. Pearson College UWC will also be welcoming a new Head next year, as Jason McBride (previously Head of College at UWC Thailand) will return to his native Canada after several years spent working in South East Asia. Also joining next year will be Adam Armanski, as he takes on the Headship at UWC Dilijan. Adam has taught at schools in Norway, China, Kazakhstan, Poland, Switzerland and Turkey and has two decades of experience as an International Baccalaureate Diploma Programme (IB DP) coordinator.
As UWC International's Executive Director, Faith Abiodun comments,
"We are very delighted to welcome experienced and committed educational leaders to the UWC movement, and it is particularly heartwarming to see some returning for subsequent tenures at UWC schools and colleges. I am really looking forward to working with our incoming Heads in the year ahead, and I wish each of them the very best as they settle into their new roles".