UWC Mahindra College is Back on the Hill!
18 December 2020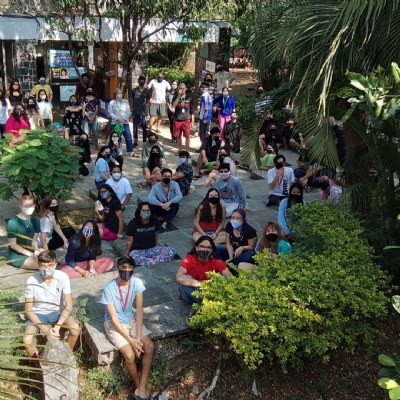 After one and a half semesters of online learning, UWC Mahindra College (MUWCI) welcomes its students back to campus.
Between 13 and 15 March 2020, MUWCI had been one of the first UWC schools to take the extremely difficult decision to send students back home due to the outbreak of COVID-19 in India. The days and weeks that followed were a whirlwind of change and adjustment. An impromptu graduation ceremony was organised in a matter of hours and within a week of campus closing, the MUWCI experience was transferred to the virtual sphere. Online learning continued into the new academic year, until the College reopened on 10 December 2020.
At the time of writing, there are 178 MUWCI students on campus and 28 are still eagerly awaiting to travel. Some are still in quarantine while the first arrivals already enjoyed their first in-person Wada (house) meeting. From students to faculty, various MUWCI community members shared their thoughts on the online learning experience of the past year, what they missed most while away and what they are most excited about, now that they are back on the Hill.
Starting by looking back, how would you sum up your online learning experience in 2020?
Mithi, (UWC Mahindra College, 2019-2021): "If I had to choose one word it would be 'growth'. The turnaround between having to leave campus and online learning starting was extremely rapid. And so, naturally, last academic year the online learning experience was characterised by teachers and students alike grappling with new territory, trying to work this new journey out together. It was amazing to then see this year how we all came together to eventually create a well-structured learning environment, and how we learned to create a similar experience to the one we had at MUWCI in the virtual space."
Paola, (teacher of Spanish and Head of IBDP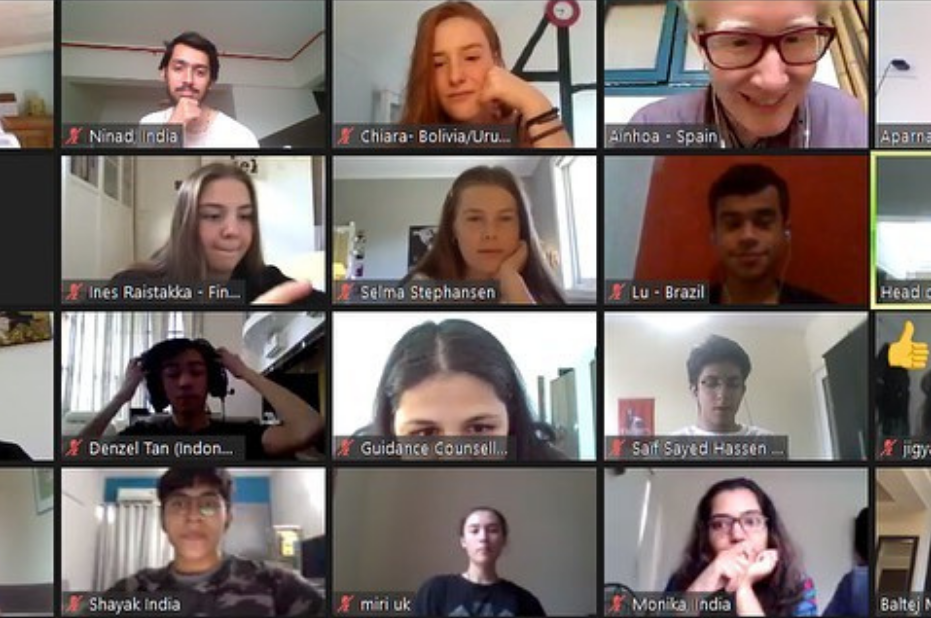 Language Acquisition): "To sum it up, the word I would choose is 'creativity'. We had to re-design and re-think everything: our classes, our teaching style, while simultaneously reinventing and recreating our community and the ways in which we understand what MUWCI is. We had to examine how we could facilitate the kinds of intercultural interactions that happen in an instant on campus, and which are core to MUWCI and to UWC, in the online space. But after a challenging first few months we ended up with a robust schedule, and we were not really missing any concrete aspects of college life: we had college meetings, classes, and about 40-50 Creativity, Activity & Service (CAS) projects that found a way to work online. But we also became very tired of sitting in front of screens all day. So each part of the online learning journey had its own challenges."
What did you miss the most about campus while you were away?
Leela, (UWC Mahindra College, 2019-2021): "The best part about MUWCI is of course it's wonderful people. I don't think I have ever, or will ever, meet a more committed, passionate and creative group of students and adults who fervently believe in the capacity of the world to become a better place. But that's not what I missed the most, because the enthusiasm did not diminish virtually at all. What I longed for each and every day was the campus itself. The flowers near the MPH steps, the beautiful sunsets at library lawn, the peace at pagoda and the views of the valley from internet hill – these are the sights I longed for.
Having been overwhelmed by a new academic system in year one, I regretfully spent most of my time in the library last year. But this year, I have promised myself to explore the beautiful biodiversity on campus. As I write this essay at the edge of the world, waiting for the stars to come out, I feel like I am finally at home."
Ujwala Samarth, (Teacher of English Language & Literature and Self-taught Literature): "I missed the surprises -- the unexpected delight of seeing something utterly beautiful in the college landscape, the way someone else's casually shared perspective gives me a lightning flash of understanding, even the disappointment of a carefully planned session not working out - because of course, you can't take reactions and responses of the MUWCI student community for granted!"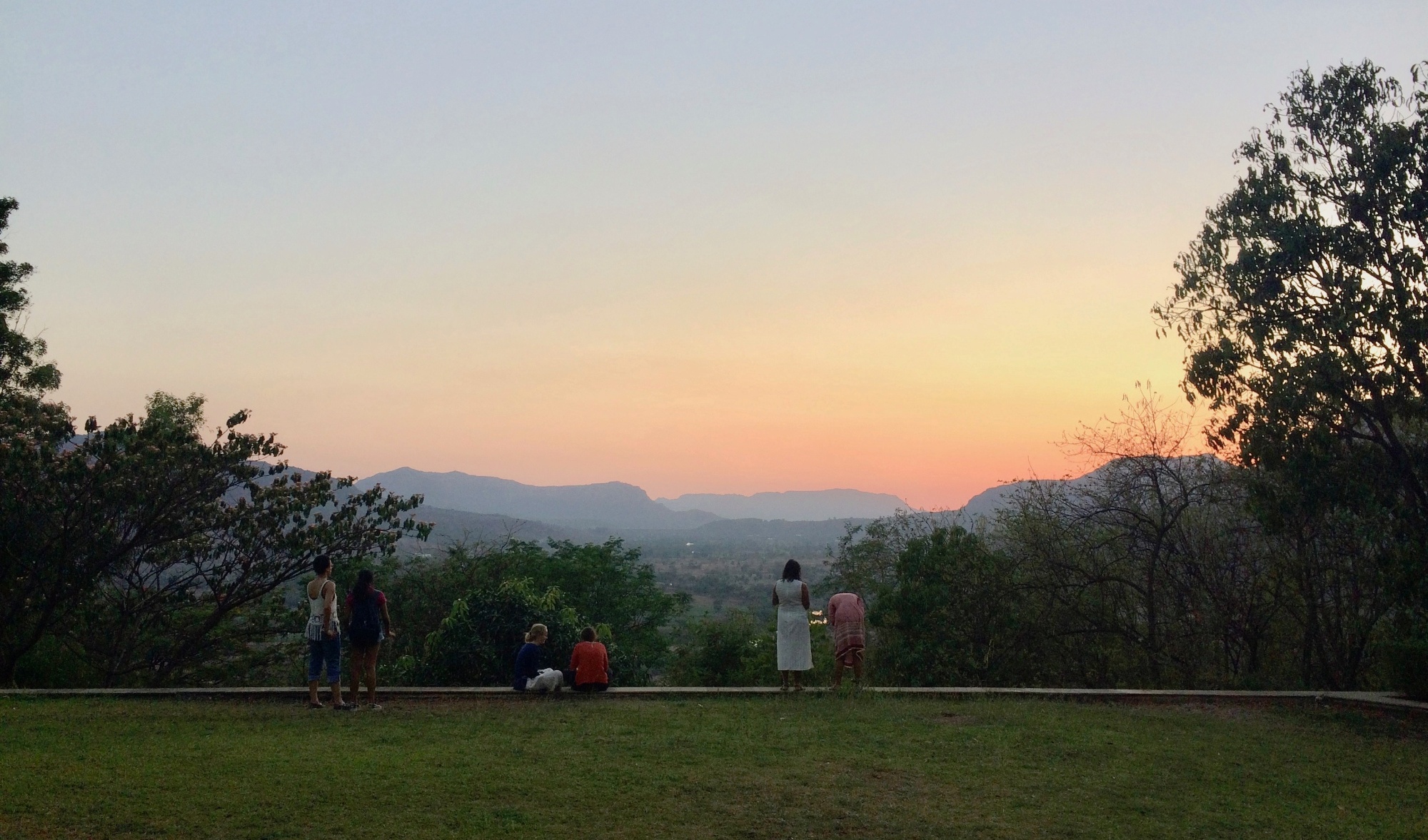 Acknowledging how challenging the past year has been, are there any positives that you can draw from the experience?
Mithi, (UWC Mahindra College, 2019-2021): "At the start of online learning, one of the things I was most concerned about was how we would carry on being changemakers while at home.
But then a lot of people started taking part in protests at home, engaging with the politics in their nation, having difficult conversations with family and friends - and then sharing those experiences with the rest of us online. It showed that just because you are not on campus, it doesn't mean that you can't carry on making change happen in many of the same ways as you would if you were physically at school. This is usually a process that happens after graduation, but for our batch it already happened over the last year. It's like living in two parallel communities at once, and that's an experience we would not have otherwise had."
What are you most looking forward to now that you're back on campus?
Armeet Kaur, (University Guidance Co-ordinator): "I'm looking forward to hearing more College decisions in person; having chai with the students, the clutter they bring to my office and seeing them graduate."
Sarita Wadhawan, (Librarian and Archivist): "Now that we are moving towards getting normalcy back on campus, I am eagerly looking forward to my regular, streamlined routine on campus, re-connecting with my colleagues and second year students and forming friendships with the new faculty and the dynamic first years, who have so far been online personas. MUWCI is very close to my heart and I am so glad to be establishing my connection again."
Shiva Shakhesi, (Learning Support Co-ordinator): "I am looking forward to observing how much my feelings and appreciation have changed upon simple stuff. A face to face class, a conversation over a cup of tea, or enjoying a campus sunset with my fellow community members."
What are the big learnings from this past year that you will carry with you into the next year and beyond?
Paola, (Teacher of Spanish and Head of IBDP Language Acquisition): "Personally I would just like to say how amazed I have been at the resilience we have shown over the past year as a community. When we had to close the school in March, it was very hard, traumatic even for the students. But still, we found ways to celebrate graduation, we started the new year and have found ways to carry on with the special MUWCI traditions and moments that make this experience so special. I feel very proud of UWC, of MUWCI, and of all the teachers and students."