UWC International Newsletter: Black Lives Matter, Preparing For The Class of 2022 and UWC Day 2020!
28 July 2020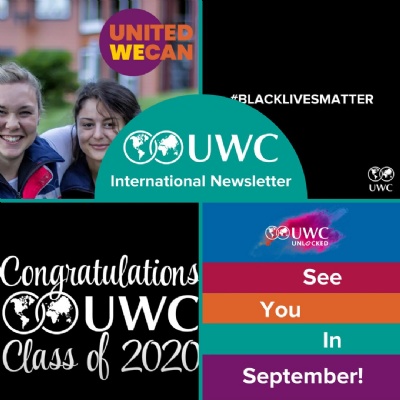 The latest edition of the UWC International Newsletter is now online!
This edition includes:
The celebratory video for the remarkable class of 2020;
The UWC movement's statement, reflections and actions in light of the most recent BLM debates;
The preparations for the annual UWC Day on 21 September 2020;
The commitments and actions to further strengthen and enhance online learning and ensure that a real UWC educational experience can also be delivered remotely;
A warm welcome to the three new heads of UWC schools who will join us over the coming weeks and months;
And other important updates and inspiring UWC news!