UWC International Newsletter
1 December 2021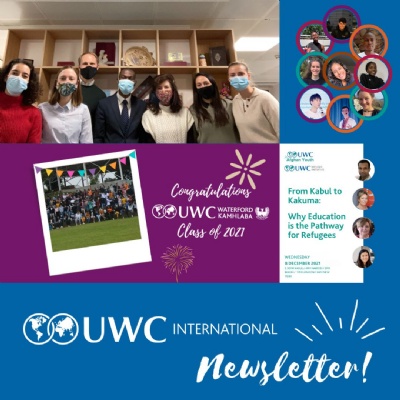 Read the latest UWC International Newsletter here!
In this UWC International Newsletter you will find:
News of Faith Abiodun, incoming Executive Director at UWC International, joining the UWC International Office in London.
An invitation to join the 'From Kabul to Kakuma: Why Education is the Pathway for Refugees' Event on Wednesday, 8 December.
A celebration of the Waterford Kamhlaba UWCSA Class of 2021!
An interview with three sustainability coordinators at UWC Robert Bosch College and UWC Red Cross Nordic on 'Reimagining Education in the Age of the Climate Crisis'.
A special interview with the UWC Anti-Racism, Diversity, Equity and Inclusion Committee of the UWC International Board about the Committee's first year in operation.
And more!