UWC International Newsletter
1 June 2023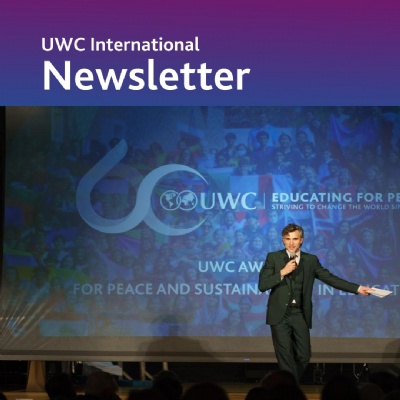 Read the latest UWC International Newsletter here!
News, updates and opportunities for connection across the UWC movement in our latest newsletter, including:
How to sign up for UWC International's Climate Education Forum
The success of UWC International's New York Gala
Celebrating the IBDP UWC graduating classes of 2023!
UWC Atlantic's pioneering new education pathway
UWC's 60th Anniversary impact stories series charting the growth of the movement
Welcoming new incoming school heads at UWC Robert Bosch College and UWC ISAK Japan
All this, and a lot more!