USD 12 Million Major Gift from van Otterloos Helps Launch UWC Endowment Fund
30 June 2023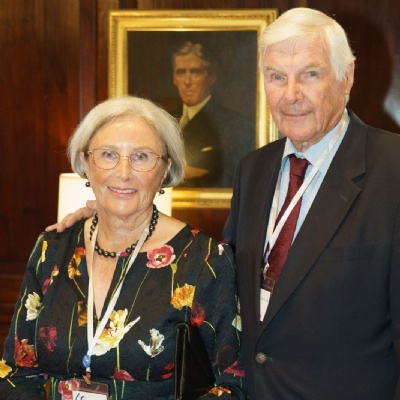 A major gift from long-term UWC supporters and philanthropists, Rose-Marie and Eijk van Otterloo has helped to launch the UWC Endowment Fund.
Created solely to support scholarships, the Fund will enable more students from under-resourced backgrounds to study at UWC schools and colleges in the future. Structured as a matched donation to stimulate further giving from UWC alumni and parents, the van Otterloo's USD12m gift will enable seven UWC schools and colleges and UWC International to launch or grow their own endowments.
At the UWC International 60th Anniversary Gala in New York City in May, Rose-Marie and Eijk were honoured with the UWC Awards for Peace and Sustainability in Education. Their involvement with the UWC movement goes back many years, and they have provided remarkable support to several UWC schools and colleges including UWC Maastricht, UWC Mostar and UWC Costa Rica. Eijk van Otterloo also previously served as a member of the UWC International Board.
In a message celebrating the UWC movement's 60th anniversary, the van Otterloos expressed why they felt education, and specifically the UWC model of education was so needed in the world today, "if we somehow could find a way so that UWC could become several hundred schools with the same mission, with the same idea of bringing students together from all these cultures and backgrounds, education would enable a better world."
Dr Musimbi Kanoyoro, Chair of the UWC International Board said: "We are immensely grateful to Rose-Marie and Eijk van Otterloo for their great generosity and passionate belief in the UWC mission, not just through this donation, but in many ways over the years."
The endowment structure allows donations to be invested in perpetuity with the annual proceeds used exclusively for scholarships. UWC International's Executive Director, Faith Abiodun said:
"The launch of the UWC Endowment Fund is a significant milestone in our efforts to provide long-term scholarships for students to study at UWC schools and colleges, supporting the UWC movement's commitment to deliberate diversity. We are indebted to Rose-Marie and Eijk van Otterloo for their vision and leadership in making this gift possible at this time".