​​​​​​​UWC International's New York Gala: A Night to Remember!
12 May 2023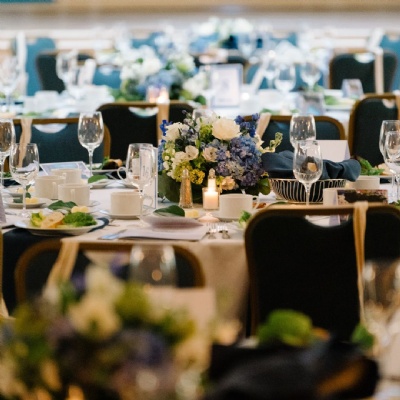 UWC's 60th Anniversary Event Raises USD $720,000 in Funding
On the evening of 4 May 2023, the UWC International New York Gala buzzed with excitement as partners, supporters, students, and alumni gathered to celebrate a significant milestone: 60 years of UWC education and 40 years since the establishment of UWC-USA. The event was a resounding success, and we are thrilled to announce that it has already raised USD 720,000 in scholarship funds.
Contributions are still warmly welcomed until the end of June, as we continue to strive towards our mission and vision of using education as a powerful catalyst for peace and sustainability. We express our deepest gratitude to all those who have generously supported us thus far, and those who will do in the future.
Over the course of the Gala, our master of ceremonies, actor, director and singer, Juan Pablo di Pace (UWC Adriatic, 1997-1999), took us through a night of celebrations.
We celebrated the power of education, as Arpita Varghese (UWC Mahindra College, 2009-2011) moderated an inspiring conversation between Dr Musimbi Kanyoro, Chair of the UWC International Board, and Dr David Moinina Sengeh, Minister of Basic and Senior Secondary Education for the Republic of Sierra Leone (UWC Red Cross Nordic, 2004-2006). Dr Kanyoro eloquently highlighted the profound impact that education can have on shaping a more compassionate and understanding world. Her words served as a poignant reminder that education is not only about acquiring knowledge but also about cultivating empathy, fostering intercultural dialogue, and promoting global citizenship. Dr Sengeh's heartfelt words on radical inclusion deeply resonated with all in attendance, emphasizing the importance of embracing diversity and creating inclusive spaces where everyone feels valued, heard, and supported. At UWC, our commitment to radical inclusion lies at the core of our mission and values.
We celebrated some of the remarkable philanthropists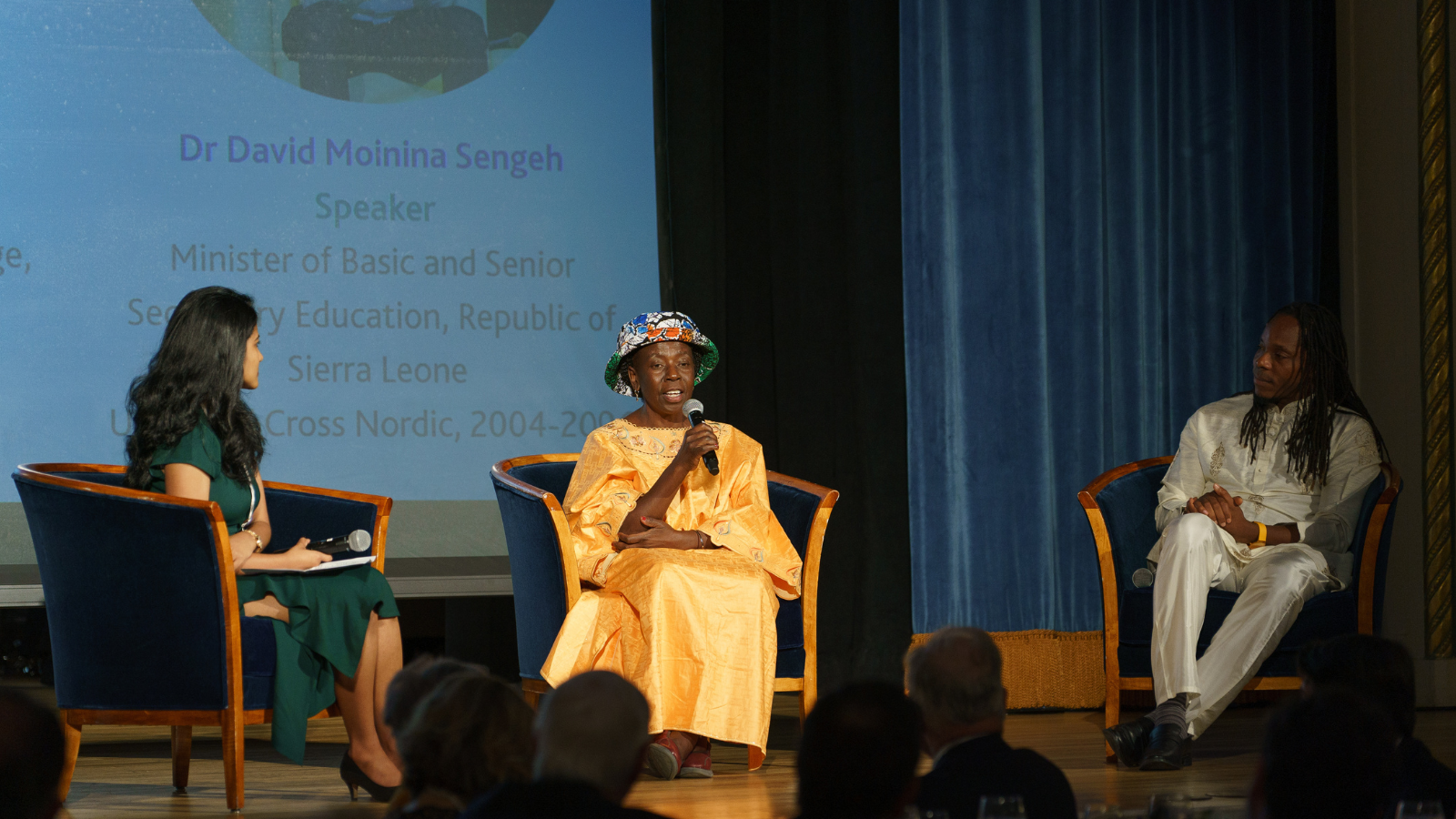 whose generosity and unwavering commitment to our values enabled us to offer young people worldwide the opportunity to experience a life-changing education. The Mahindra Family, Eijk and Rose-Marie van Otterloo, Shelby M.C. and Gale Davis with Phil Geier, and Veronika Zonabend and Ruben Vardanyan were presented with the 'UWC Awards for Peace and Sustainability in Education' by the President of UWC, Her Majesty Queen Noor of Jordan, and Fabiola Villanueva (UWC Robert Bosch College, 2020-2022). Words don't begin to describe the immense impact they have made on the lives of so many.
We also heard the direct voices of young people whose lives and communities have been transformed by the experience of a UWC education, like Malou, who joined UWC-USA from Kakuma Refugee Camp in Kenya, and Huma, who joined UWC-USA from Afghanistan.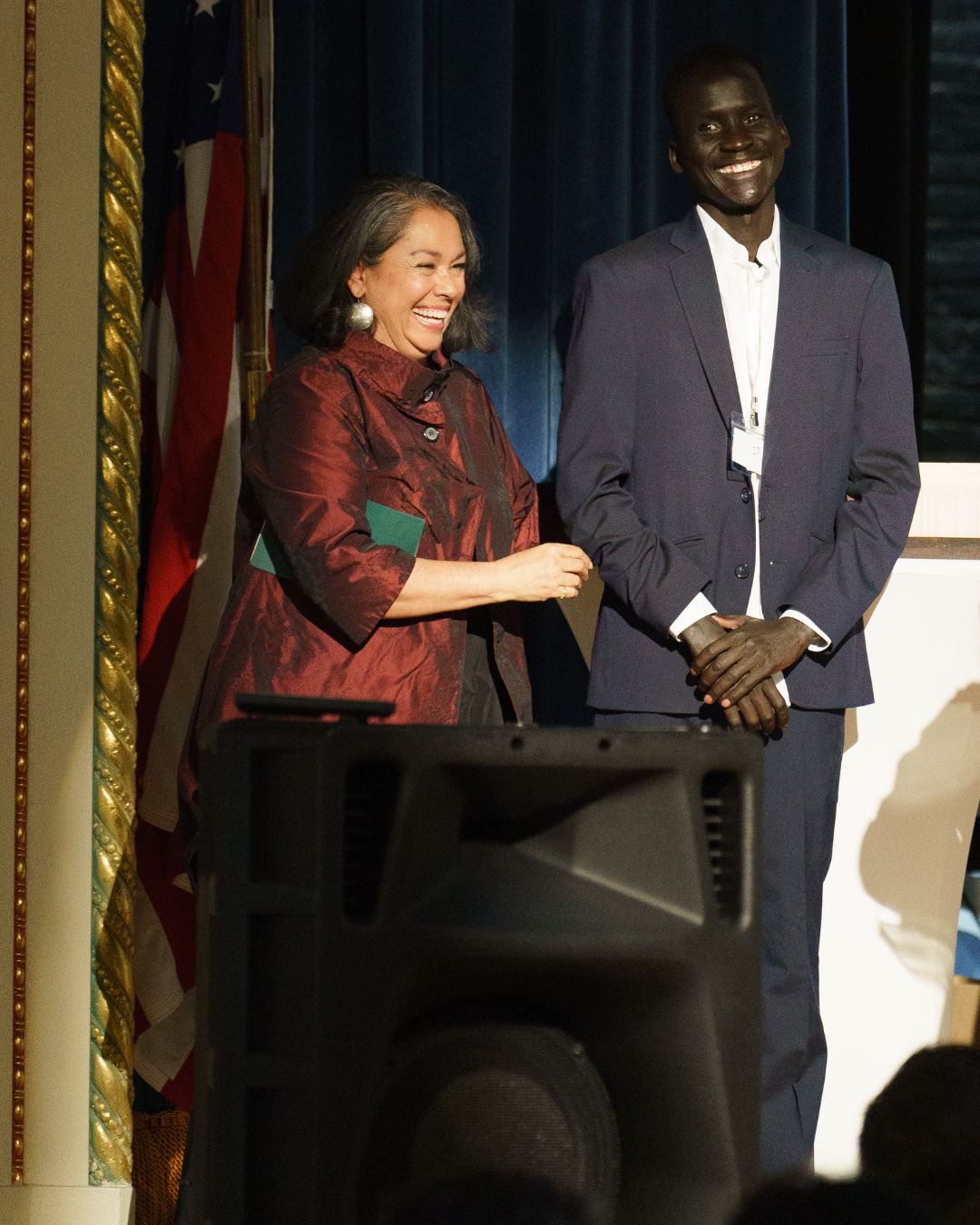 "And it is not just access, it's also the power to create a community that is diverse and that is multi perspectival in a way that puts not just individual accomplishment first, but individual accomplishment in service of something bigger."
We are deeply grateful to all our attendees, sponsors, and contributors, whose generosity and support made it possible for us to host this event. We are equally grateful to the numerous volunteers who dedicated their time and effort, playing a critical role in the success of the evening. Finally, we would like to express our heartfelt gratitude to our esteemed speakers, whose presence and inspiring words left an indelible mark on everyone.
As Faith Abiodun, Executive Director of UWC International, said: "Going forward, I would like to invite this room to come along with us on our journey of expanded impact. We are developing a global community of leaders who are aware of the world's needs, steeped in the nuances and dynamics of international and intercultural cooperation and equipped with the mindset, skills, sense of agency and the global network to make a tangible difference in the world."
We are excited to be on this journey together.

Event Sponsors:
The George and Renate Lee Family Fund
Table Sponsors:
Anand and Anuradha Mahindra
Francisco D'Souza and Maria Ines Kavamura
Ron Fielding, Board Chair of St. John's College
Contributors:
Friends:
Allan Rodríguez and Ximena Guardia
Anonymous Donors
Anuj and Ritu Bahal
Isabelle and Olivier Chouvet
Joerose Tharakan
Lin Kobayashi
Luis Gonzalez-Silen
Meera Gandhi
Thomas Dickerson and Caroline Bruzelius
Michael Stern and Pamela Paul
Susan Mullins