In Memoriam: Dr. Thomas H.B Symons
8 January 2021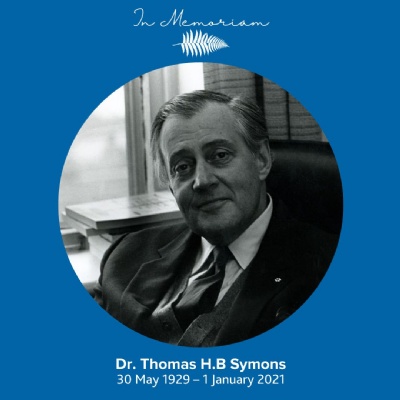 We are sad to share news of the recent passing of one of the great and early advocates of international education and of the United World Colleges: Dr Thomas Henry Bull Symons.
Having himself described UWC to "embody one of the truly great ideas and one of the truly great initiatives in international education", Dr. Symons played an important role in the establishment of Pearson College UWC, where he was also a Board member between 1976 and 1994. The wider UWC movement was lucky to have him subsequently as Chair of the UWC International Board for two terms between 1980 and 1986 - a crucial time that coincided with the opening of UWC Adriatic, UWC-USA and Simón Bolívar United World College of Agriculture. When he stood down as Chair of the UWC International Board, Dr. Symons remained as a Honorary Vice-President.
Dr. Symons contributed his expansive experience from the worlds of education and internationalism to UWC. Most notably, these experiences included being the Founding President of Trent University, Canada; Chair and Treasurer of the Association of Commonwealth Universities; and the first Canadian to receive the Distinguished Service to Education award.
Alongside his impressive list of accolades and achievements, Dr. Symons was remembered most fondly by those who knew and worked alongside him in the UWC community for "his wisdom, his humanity, and above all his patience in office", as quoted by Alec Peterson in his book 'Schools Across Frontiers: The Story of the International Baccalaureate and the United World Colleges'.
We thank Dr. Symons for all that he contributed to the UWC movement and to the spread of international, humanitarian and community-minded values in education more generally. Rest in peace.