An Interview with UWC Patron, Shelby Davis and Executive Director of the Davis-UWC Scholars Program, Phil Geier
3 February 2021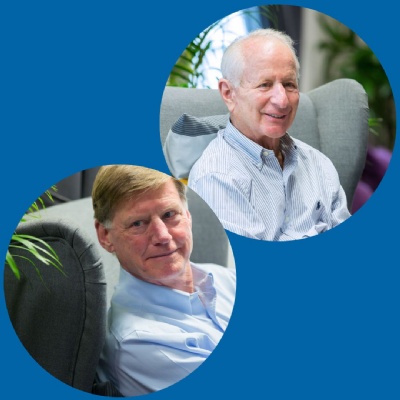 For more than 20 years, philanthropist Shelby Davis and international educator Phil Geier have been a bedrock of support for UWC, its students and its graduates.
The early origins of the partnership stretch back to the late 1990s, when Shelby Davis started providing funds for 50 US American students to attend UWC on scholarships each year. Then in 2000, the Davis United World College Scholars Program was launched: it is the world's largest international scholarship programme for undergraduates and has so far supported 10,424 UWC alumni to attend one of 99 US colleges and universities. Next came the Davis-UWC IMPACT Challenge, a USD 17 million match-funding incentive launched in 2015 and designed to encourage and increase donations to UWC schools. The Challenge was successfully completed by all 18 UWC schools this year. Most recently, The Davis-UWC Dare to Dream Programme was launched in 2018, enabling 100 new students from disadvantaged backgrounds to attend UWC each year - a gift worth USD 100 million over 20 years.
In the anniversary year of this crucial partnership, we were thrilled to approach Shelby Davis and Phil Geier with some of our burning questions:
What was it that first appealed to you about UWC?
Shelby: Thanks to Phil Geier, former President of UWC-USA (1993-2005), I was introduced to the UWC movement just as I was turning 60, the age at which, according to our family philosophy, I was transitioning from the "earning" phase of my life to the "returning" phase. I have long believed that education creates opportunities and saw in UWC a movement with a global reach that offered educational opportunities to some of the world's most promising and motivated youngsters. I decided for my return phase to invest in scholarships for UWC students, initially to increase the number of Americans attending UWC schools and then to broaden that support for students of all nations from around the world, hoping to create a human network of future leaders.
Can you outline the driving objectives behind the many programmes that you offer to UWC students and graduates?
Phil: Everything Shelby and I have done and continue to do together are based on a few core objectives: first and foremost, we want to open doors of educational opportunity for tomorrow's global decision-makers - regardless of their backgrounds and circumstances - through scholarship support. Second, we aim to help strengthen and transform educational institutions, particularly UWC schools and like-minded U.S. colleges and universities to become more global and go beyond traditional domestic perspectives. Third, we aim to lead by example, thinking our philanthropy and programs might motivate others to join in their own forms of meaningful philanthropy. That's why we launched the Davis-UWC IMPACT Challenge, to encourage all UWC schools to build their own scholarships and their own network of donors. This year, we were gratified that all the UWC schools met the challenge, each earning a matching grant of USD 1 million from Davis funding.
What would be your advice to other philanthropists willing to engage in education?
Shelby: I would like nothing better than to see other philanthropists step up for UWC, whether that be for more scholarships, educational innovations, campus development, national committees, or other post-secondary opportunities in other regions of the world. The potential of UWC schools and their graduates is infinite but realizing that potential will take a great deal more commitment and investment by others than what Phil and I can bring. My advice to all who will listen, especially UWC graduates, is to give as generously as you can—it will make a difference and our collective future will be strengthened by a greater reach of the UWC mission and its values.
What would be your message to UWC students who graduated in 2020?
Shelby: My advice for the graduates of 2020? Do not despair and instead put all your effort and energy into fulfilling your greatest potential, understanding that you can realize that potential with persistence, patience, and an unrelenting commitment to making yourself better every day.
What keeps you hopeful that a more united, more sustainable and more peaceful future is still in reach?
Shelby and Phil: While 2020 has been impaired by a terrible pandemic with tragic loss of lives and extremely difficult economic circumstances, we remain both hopeful and optimistic about the future. We believe that staying focused, working hard, and remaining true to our shared values and goals will see the UWC movement regain strength and become even more valuable to shaping global citizens in the years and decades ahead. Despite the many challenges and unknowns that we are facing, we remain confident about the possibilities of the UWC movement and its graduates.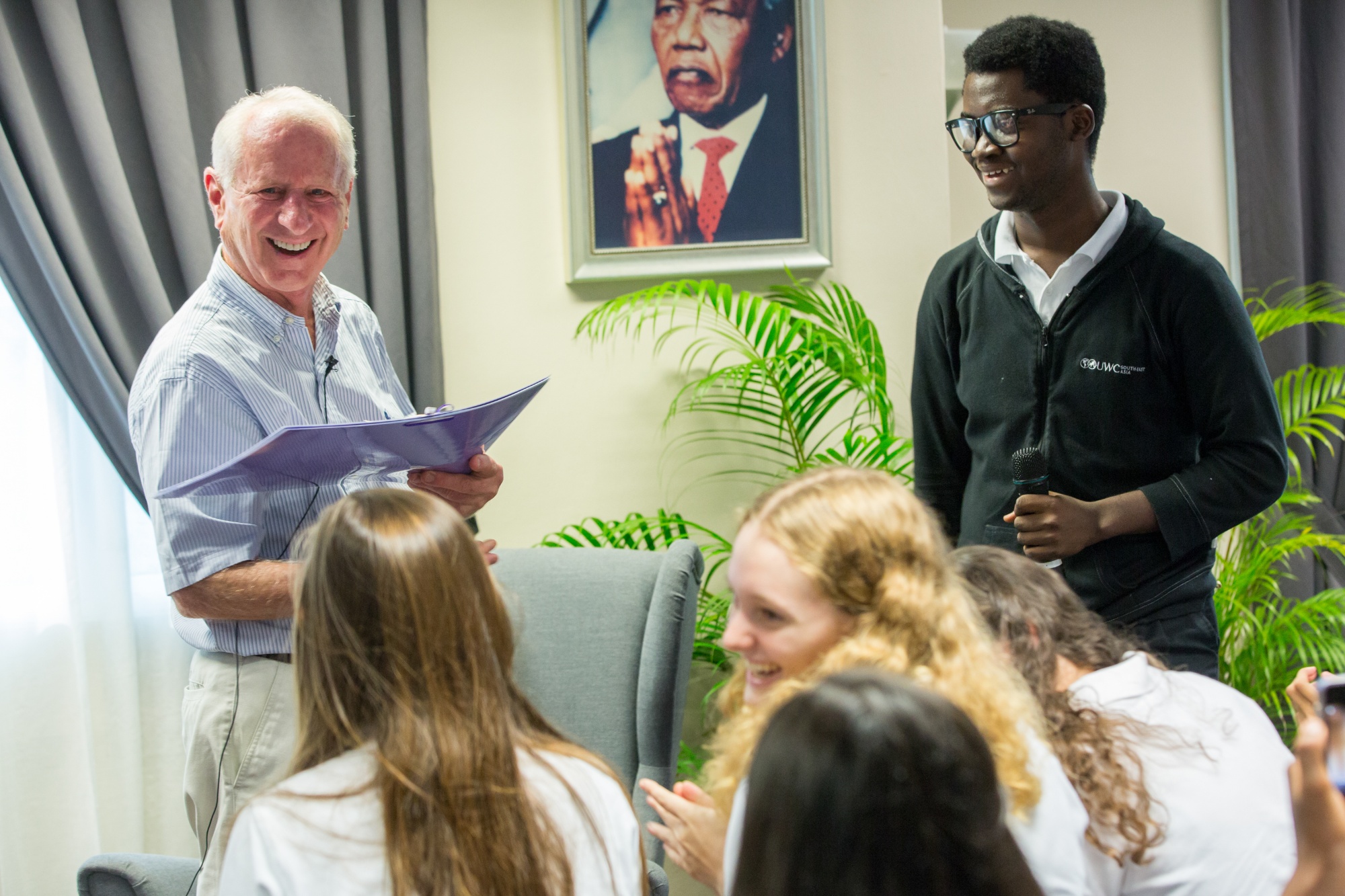 ---
This interview first appeared in the 2020: A Year Like No Other publication.