A Tribute to Dr. Francisco Kerdel-Vegas
14 July 2020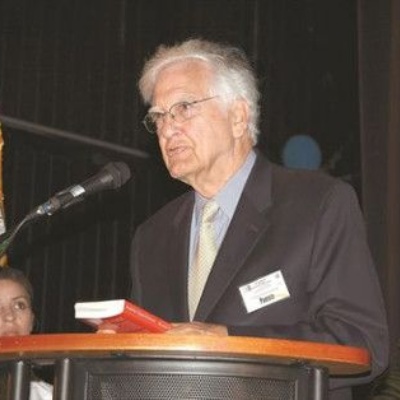 On 18 June 2020, the UWC community lost one of the pioneers of UWC in South and Central America: Dr. Francisco Kerdel-Vegas. Our thoughts and deepest condolences go out to his family and friends.
Dr. Francisco was a key figure in the development of the UWC movement as it developed beyond its European origins in the 1970s. He was the first representative of UWC in Venezuela, occupying the position of first chairman of the UWC Venezuelan National Committee, a founding member of the Simón Bolívar United World College of Agriculture, and a member of the UWC International Board. He held diplomatic high positions as Venezuelan Ambassador in the United Kingdom, France and as a representative of UNESCO, and he was a firm believer in the high importance of education, research, the application of knowledge and its dissemination. We are extremely grateful for all that Dr. Francisco did for UWC and in pursuit of its wider mission.
Amongst his many achievements and far-reaching experiences, which span all the way from his work in public health as a well-renowned dermatologist to his determination to tackle climate change, he manifested in his final days that among his most loved actions were those for UWC. His home in Madrid remained filled with photos which fondly depict his journeys with UWC, including quite prominently the visits he received from Prince Charles, the then UWC President, before and after the Simón Bolívar UWC of Agriculture was opened in 1986 in Venezuela - a relationship which was also instrumental in the founding of the school.
Today, all of the Simón Bolívar UWC of Agriculture graduates and all of the Venezuelan UWC alumni number close to 2000. Those who were moved by the wonderfully civil, courteous and suave man that Dr. Francisco was, a nature which guided his work in all UWC positions that he occupied, and by the passion that moved him to do great things in the service of UWC, number even higher. In the words of Izamar Alvarez, current chair of the UWC Venezuelan National Committee and founding member of the Simón Bolívar UWC of Agriculture: "We are the UWC seeds planted and watered in Venezuela by Dr Francisco Kerdel-Vegas to grow strong and healthy and to make this world a more united, peaceful and sustainable one."
Thank you Dr. Francisco Kerdel-Vegas.