A Letter to the UWC Community from Dr Musimbi Kanyoro, Dr Quique Bassat and Jens Waltermann
3 June 2020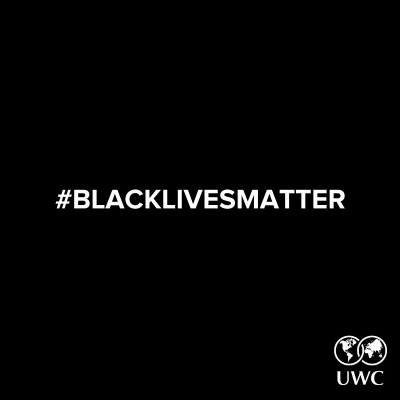 From Dr Musimbi Kanyoro, Chair of the UWC International Board, Dr Quique Bassat, Chair of the UWC International Council and Jens Waltermann, Executive Director of UWC International.
Dear UWC Community,
With heavy hearts and sadness, we write this short message amidst vulnerability. We do not need to tell you about the ongoing widespread protests that are occurring in the United States and across the globe in the wake of the police killing of George Floyd, an unarmed Black man, in Minneapolis.
With many people in the world, we recognize the pain and suffering of George Floyd's family and the families of many others who have lost loved ones due to brutality and racist attacks. We stand in solidarity with millions of Black people who have historically experienced violence and brutality because of their race. We stand in solidarity with all those that live in fear of death, discrimination, dehumanization and abuse just because of their race. We stand in solidarity with communities who every day live in fear as to whether they will return home alive at the end of the day. The world does not have to be this way. We join in solidarity with those advocating for racial justice all over the world.
We recognize that racism is structural, sustained and amplified by institutions. We acknowledge and appreciate those voices in the UWC community that are pointing out manifestations of racism within our own institutions. We acknowledge their pain as they engage in dialogue on our platforms. This is a time to listen, to self-examine, and to engage in finding the right response to any form of racism in our lives, our institutions and our world.
We acknowledge that racism in any form is injustice and we have a responsibility to know when we practice or enable injustice. The UWC values call on us to work towards peace and justice for all people.
We pledge our commitment to safeguarding those whose race makes them vulnerable in our institutions. We pledge to create more opportunities for conversations - across the UWC movement and including at UWC schools and colleges, national committees and within the UWC International Board and Council - to help us understand and address our own blind spots that enable racism, while recognizing that it is not in the responsibility of the wounded to take on the burden of educating others. We pledge to critically examine how we can dismantle racial injustice, neo-colonialism, and ongoing manifestations of white supremacy. We will seek to explore the set of transformations necessary to ensure our systems are re-calibrated for a future that is more cohesive, more sustainable, and more just for all.
In solidarity and with determination,
Dr Musimbi Kanyoro
Chair
UWC International Board
Dr Quique Bassat
Chair
UWC International Council
Jens Waltermann
Executive Director
UWC International