2019 UWC Photo Contest Winners!
6 December 2019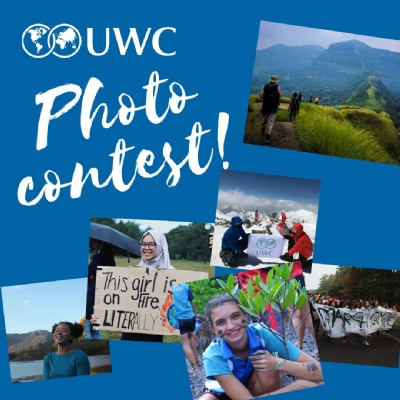 UWC International is delighted to announce the winners of the 2019 UWC movement-wide Photo Contest!
We received submissions from UWCers of all different ages and nationalities, from the school, Short Course and the alumni community. It was wonderful to see a visual reflection of the 'Climate of Change' theme, and to see the myriad ways in which the UWC community is already acting together to create a more sustainable future - both in terms of environmental sustainability, and in other ways.
We present to you the four winning photos that were selected from four categories:
Best Landscape
Matteo Moretti Azzalli (Italy, UWC Mahindra College, 2017-2019)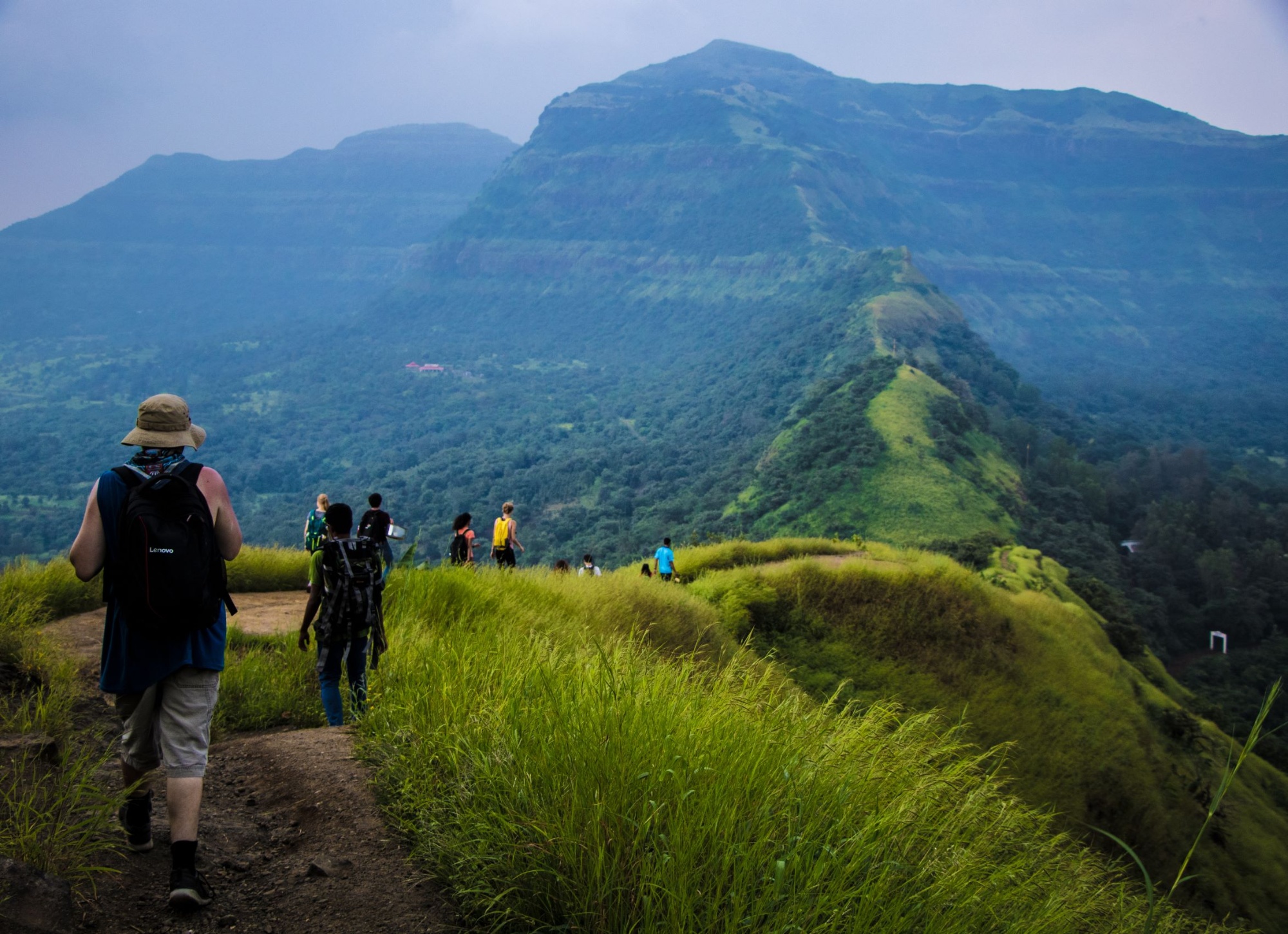 "In these times of climate change, MUWCI insists on developing their Outdoor Education program (O.G.I.S.), with the goal of forming young leaders to lead expeditions and hiking trips. On these trips, students learn to explore the environment around them, leaving no trace of their passage and eventually picking up trash left around by less considerate people. Love for the outdoors and respect for the environment are the guiding principles behind this program."
Best Portrait
Anna Leoni Pieper (Germany, UWC Thailand, 2018-2020)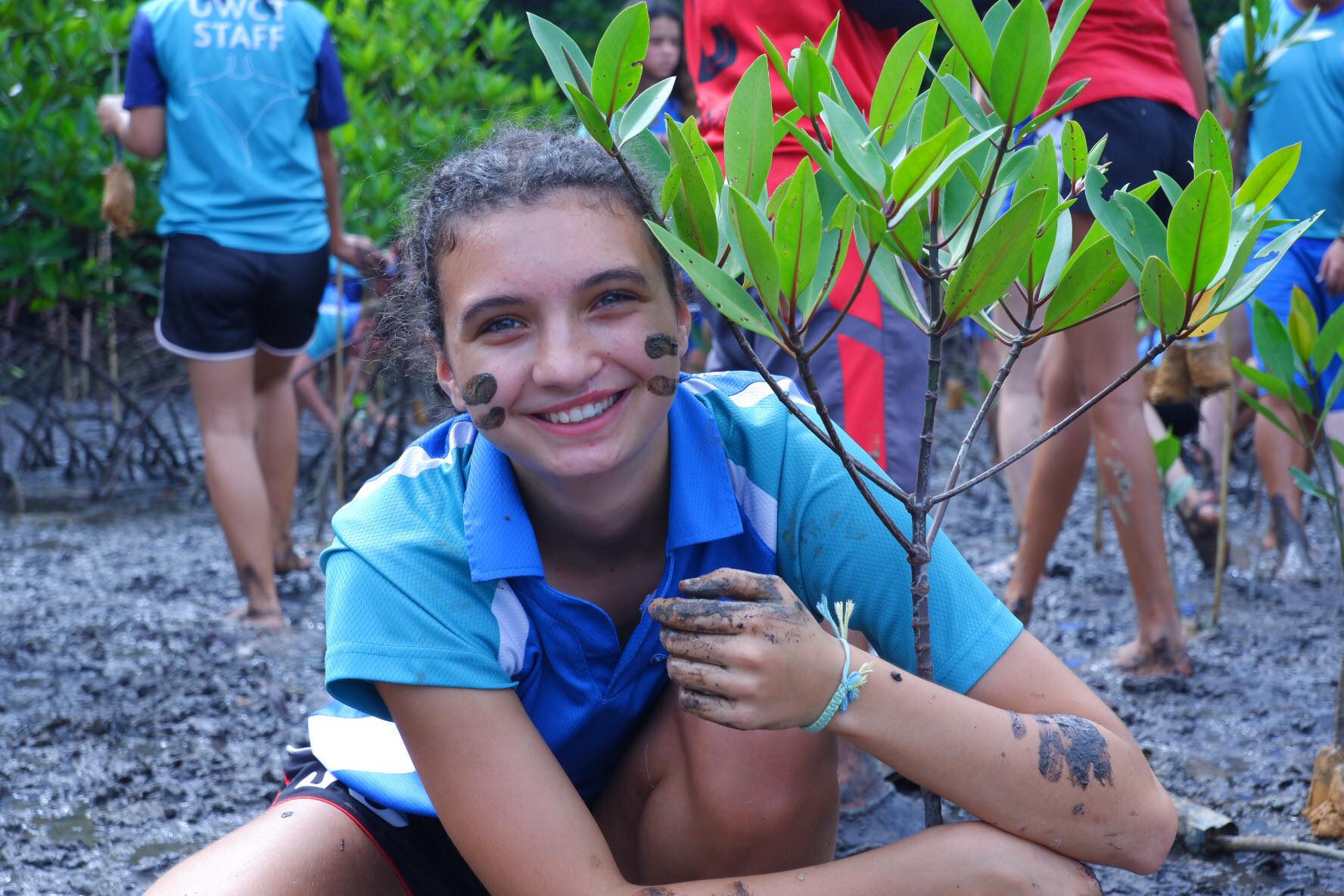 "Here is a photo of me planting mangroves on UWC Day with other students from grade 2-12. We planted 1000 mangroves during that day. I lead the activity as a student leader of the MANTA organisation at UWCT to reforest the mangrove forests of Phuket to protect against climate change and the strength of destructive waves, as in the tsunami of 2004."
Best Action Shot
Mikael Mörn (Finland, UWC South East Asia, 1985-1992)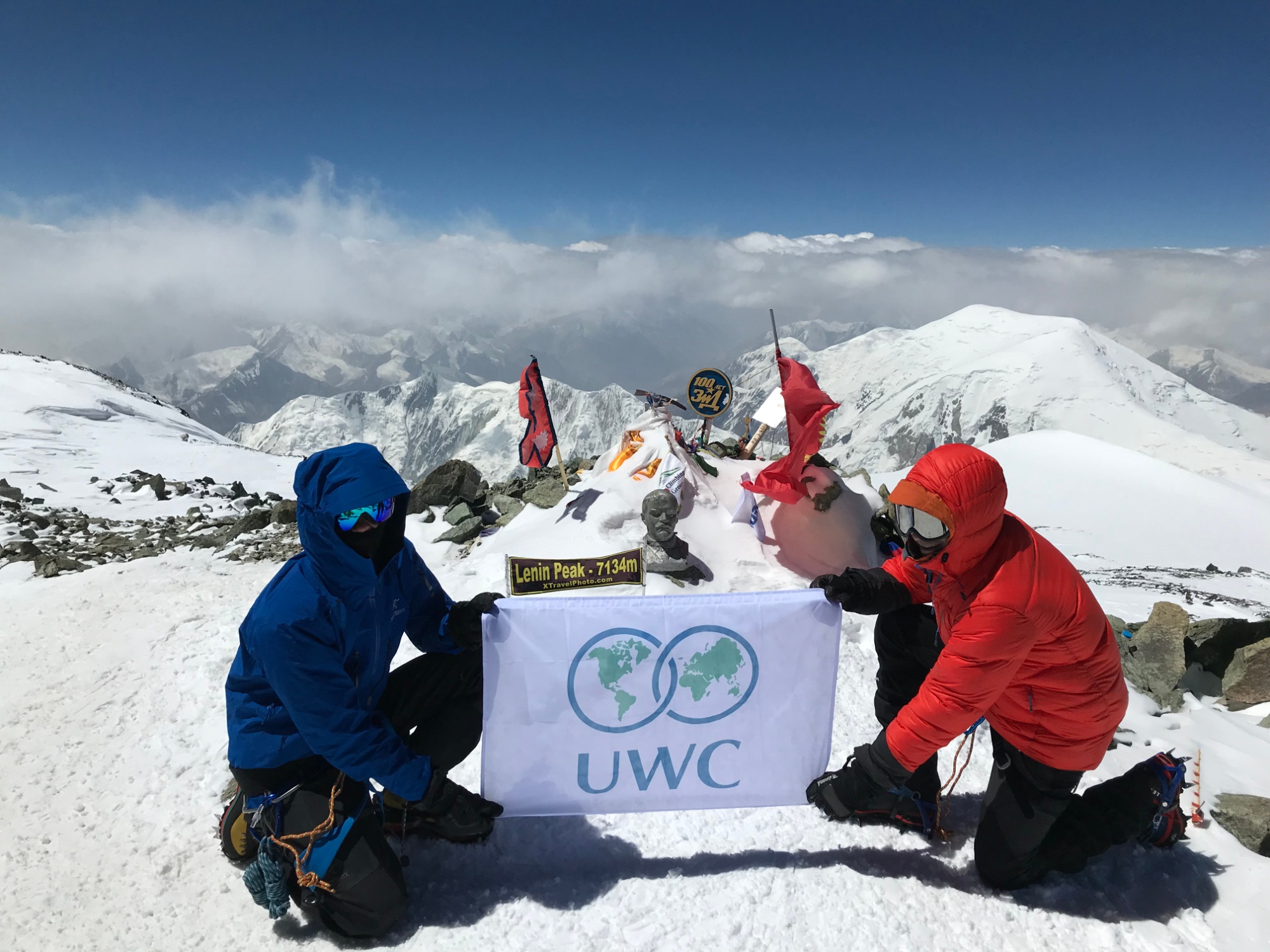 "This photo is of Luuk Karmarker (UWCSEA, 2020) and I, and was taken at the 7,134m summit of Pik Lenin at about 12:20pm on 12 August 2019. The effects of climate change were very immediate to us, as we were told by scientists and mountaineers at base camp of rapidly receding glaciers which exposed previously hidden terrain, and, sadly, the belongings and remains of those who had lost their lives on the mountain decades ago. Nevertheless, we felt positive winds of change in Kyrgyzstan, which is taking a decidedly healthy approach to development and growth in tourism; avoiding large-scale projects and encouraging local and home-stay style adventures."
Best Climate Change Protest Shot
Sisira Wattanagool (UWC ISAK Japan, 2020-2022)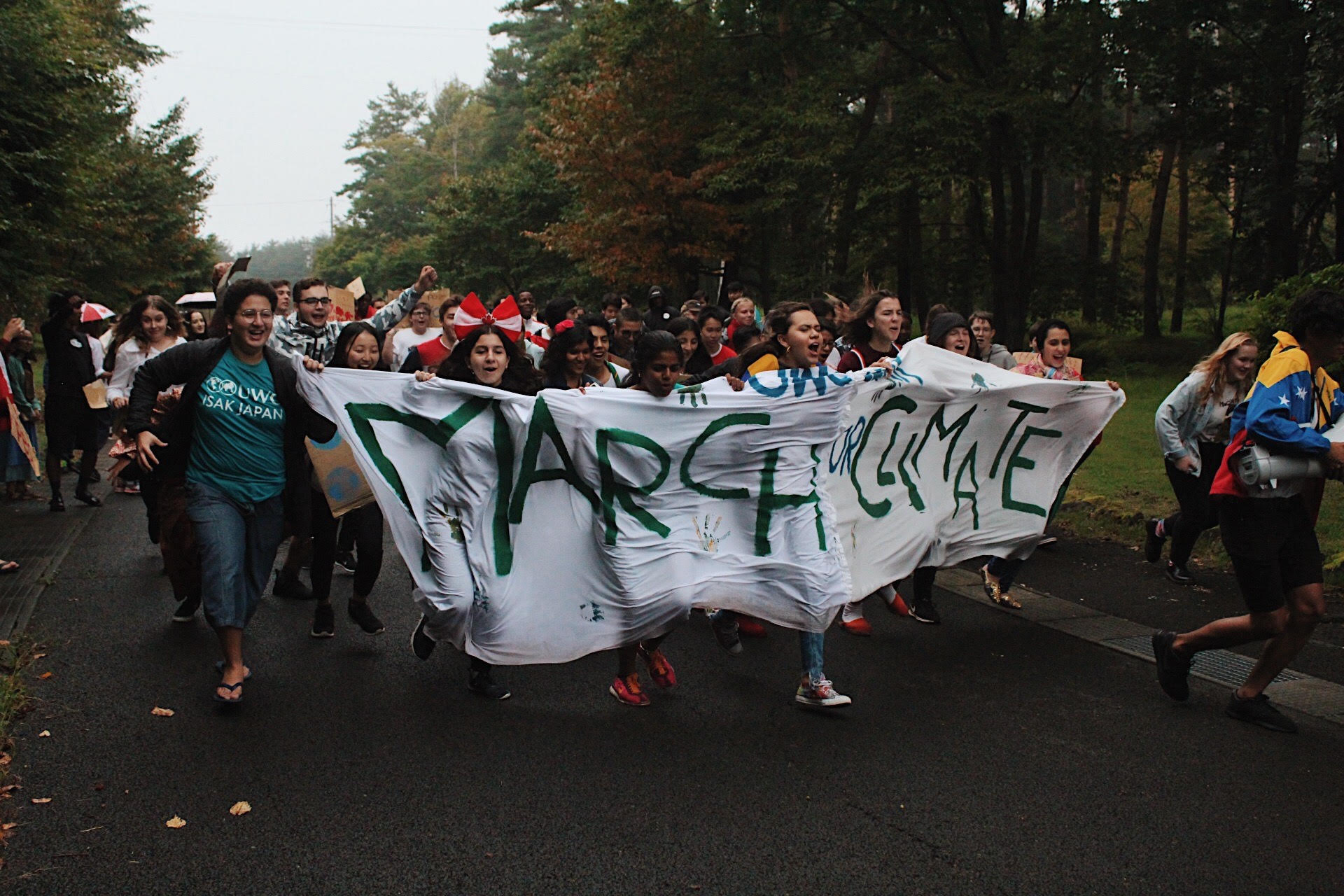 "The photo above displays the climate march at UWC ISAK Japan. Students are running as a metaphor to show that they will be active in fighting against climate change."
Honourable Mentions
Ithabeleng Makhetha (Li Po Chun UWC, 2018-2020)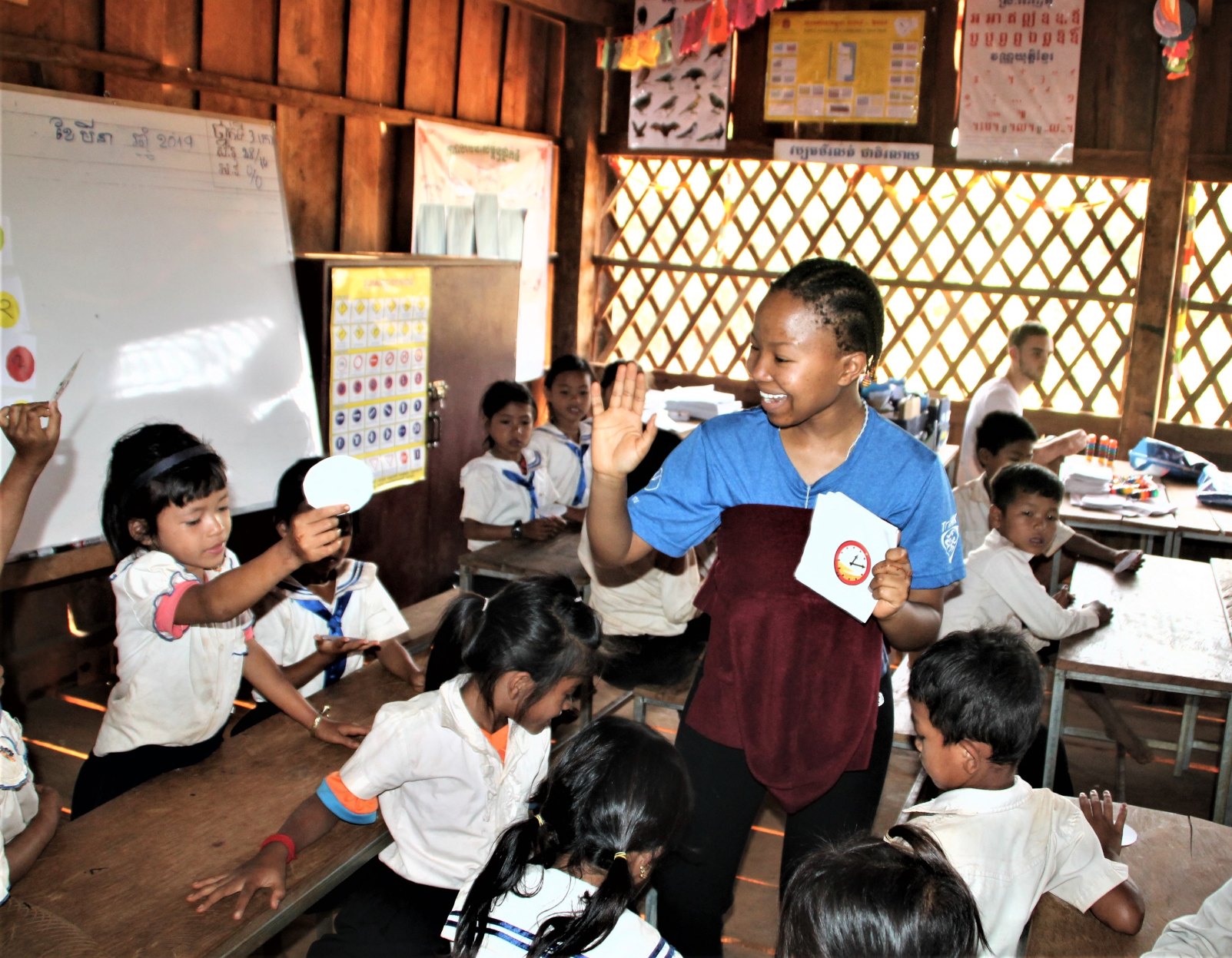 "Personally, climate of change means suppressing your comfort zone to immerse yourself in that which you are unfamiliar with. At the same time, it means making a positive sustainable impact on the lives of those you serve in the midst of learning with and from each other."
Panhasith Ung (Bryant) (UWC Thailand, 2018-2020)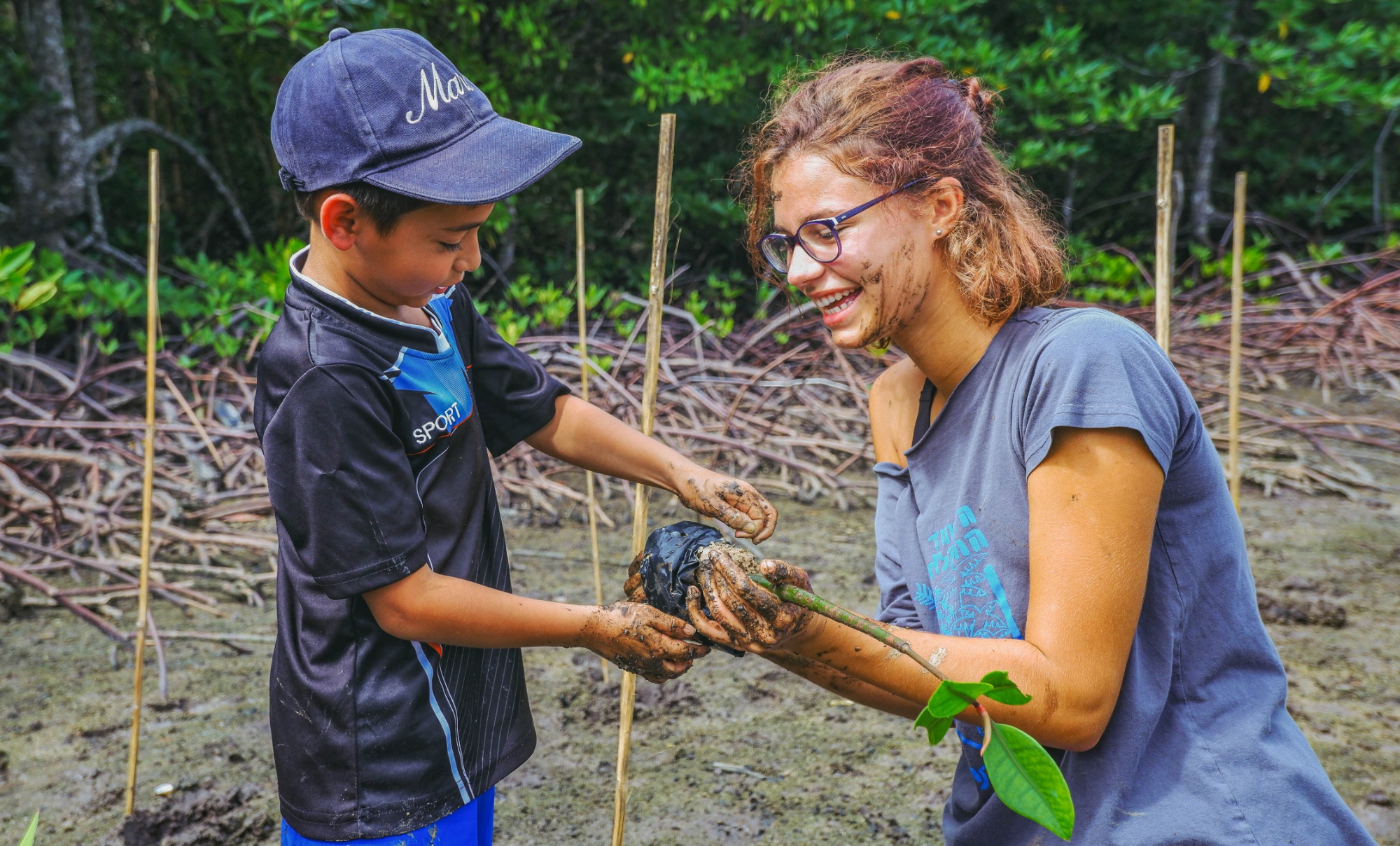 "I definitely feel this picture can show the power of UWC. We educate students from a very young age to understand how important mangroves are, we promote intercultural understanding and more importantly, we become acquainted with, and help others to become acquainted with, the UWC mission."
Edda Iveland (UWC Red Cross Nordic, 2018-2020)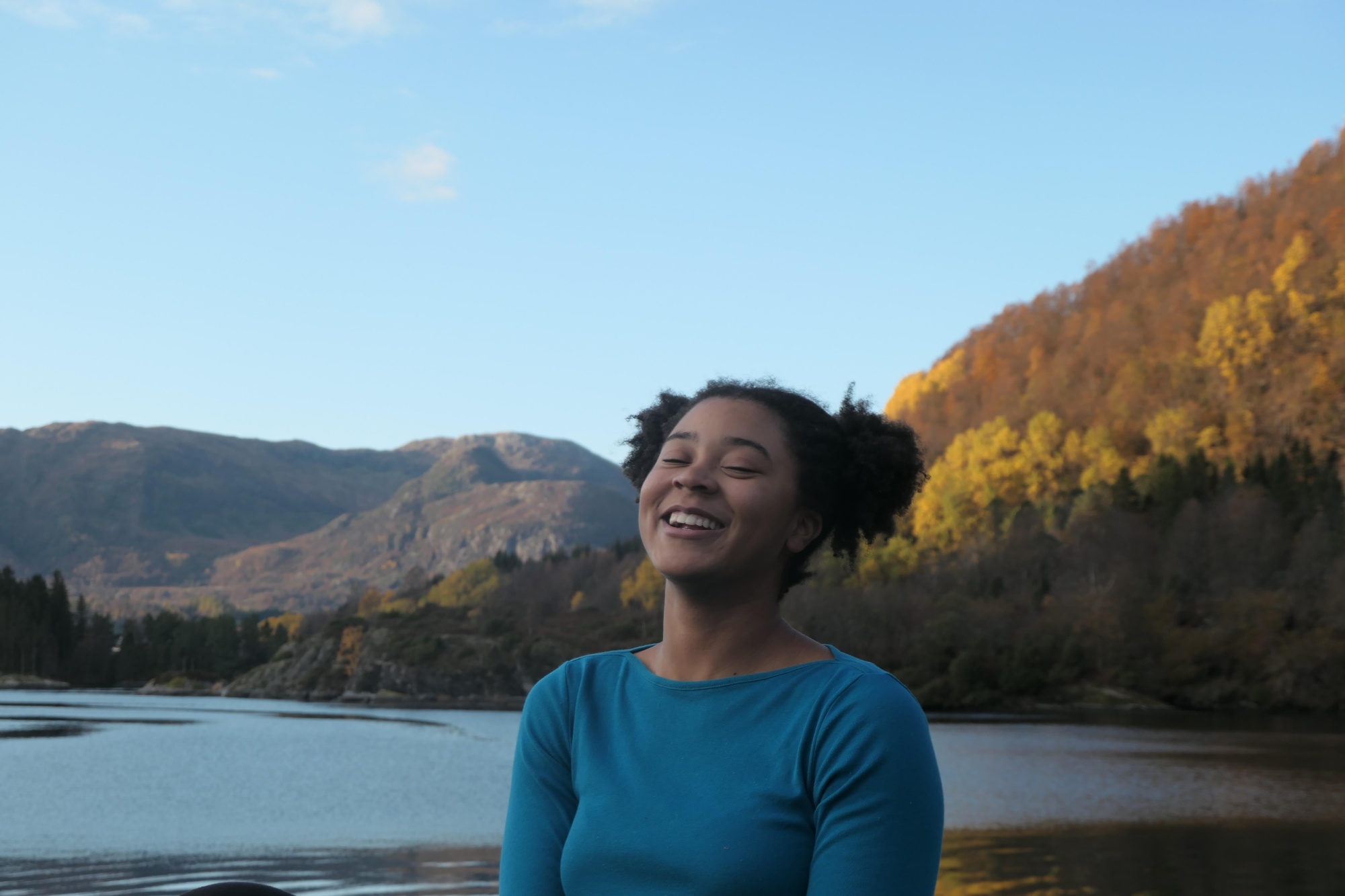 "This photo relates to the climate of change theme as it is taken on one of the first few days of autumn on campus, when the trees had just started to show all the beautiful colours. I love the expression of joy from my friend, Frances Taylor."
Luanga Kasanga (GCC/DR Congo, UWC East Africa, 2021)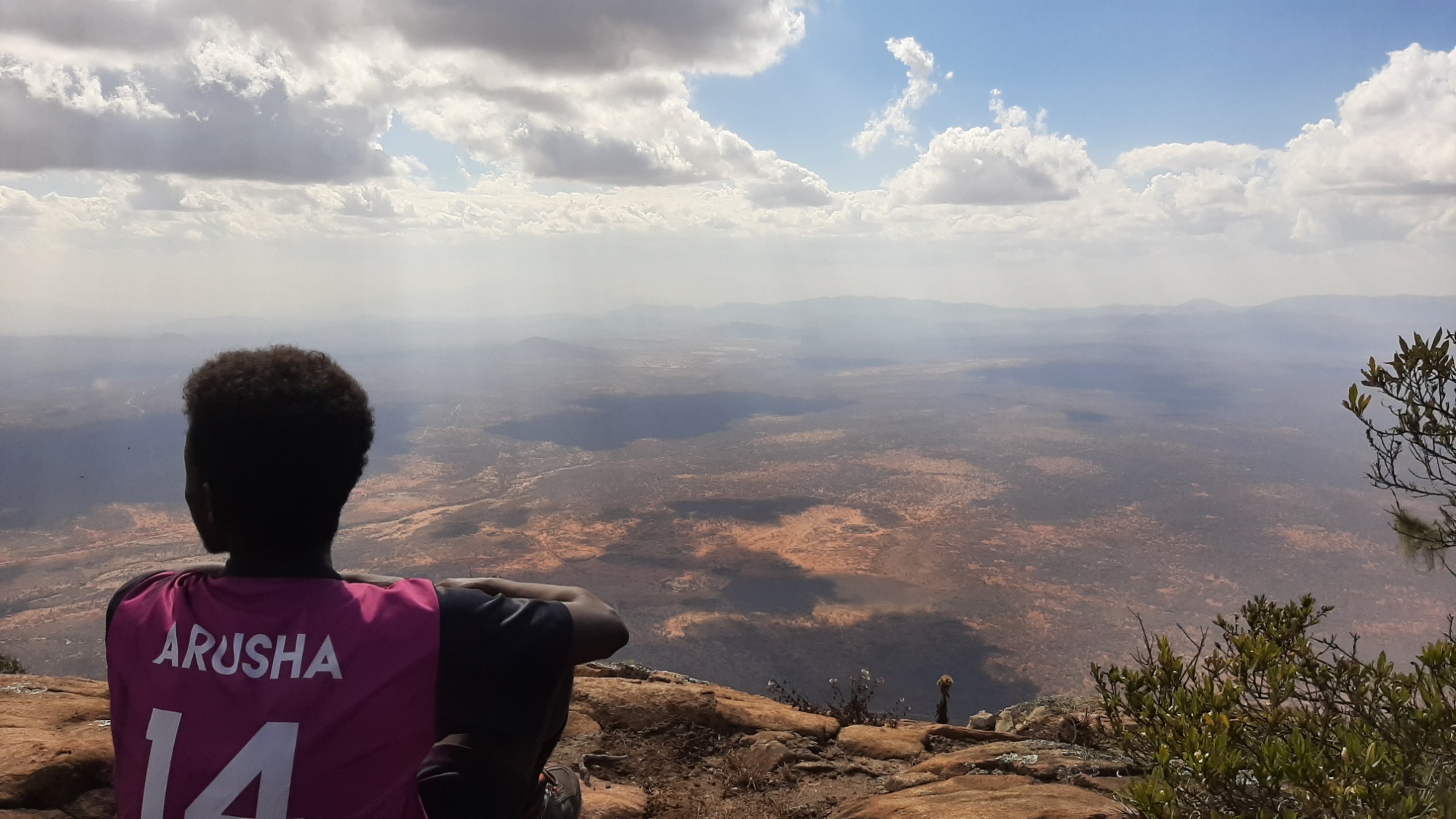 "This photo was taken at the summit of Mount Longido during an Outdoors Pursuit trip. It features Ahmed from Somaliland, who doesn't usually get the chance to climb mountains this high, gazing on at the almost-perfect view. However, over-grazing and higher temperatures due to climate change mean that there is almost no greenery in sight down below where normally there should've been."
Jesús Rivas (Venezuela, UWC-USA, 2019-2021)