Spread the Word
Are you as excited about UWC as we are?
Do you know students who would be a good match with our educational model, values and mission?
Help talented, driven and changemaking students discover the UWC movement. Use the resources below to help spread the word about UWC in your school or community, and change a young person's life.
Flyers
For students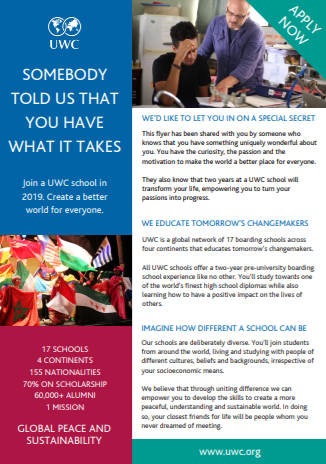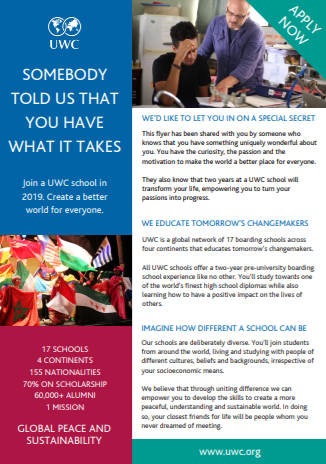 For parents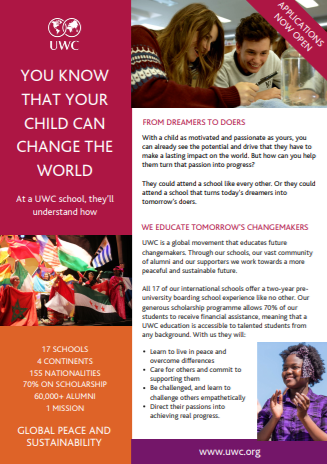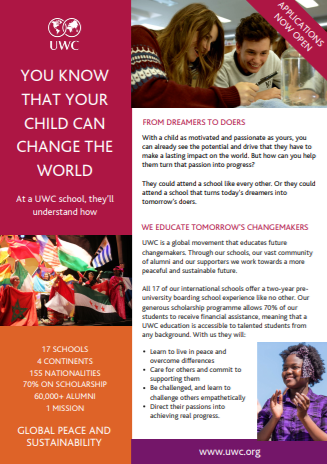 Factsheet
Facebook Cover Photos
Video
From YouTube:

From Facebook:
From Twitter:
Know a 15-16 year old who wants to change the world? #UWC #UWCmovement #UWCmission https://t.co/V6Emp9Habo pic.twitter.com/C0hrpxl500

— UWC International (@UWC_IO) August 6, 2018