Connecting Borders – Shifting Perspectives on Migration / UWC Bulgaria & UWC Turkey
18 August 2017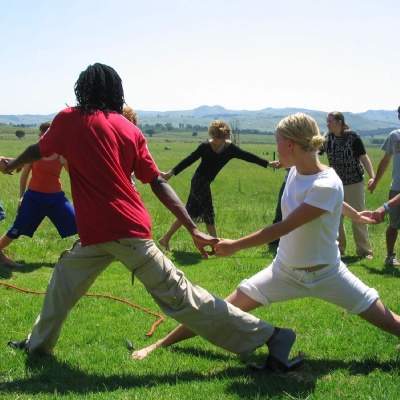 5-18 August 2017, Arkutino - Bulgaria
In light of the world's globalization and growing interconnectedness, migration is a common concern. It is a phenomenon that goes beyond countries and continents; a natural process that has been central to human development and is an undeniable reality of the past and more pressingly, the present day.
Migration results from a number of socio-economic, political, ideological, and ecological factors. Its presence is felt on many levels of our society and often viewed as problematic in media, as well as in academic and policy debates. Engaging with the causes and consequences of migration is fundamental to a society's future, in that it asks to rethink the "us/them" binary, particularly with regards to social, economic and cultural differences, thus revisiting the relationship between diasporas, homelands and transnational identities.
Building on the success of previous editions, the UWC Short Course Bulgaria - Turkey 2017 will touch on issues of identity and migration –and their several intersections– to give young participants a chance to rethink migration in its complexity, with its challenges as well as its enriching aspects.
The complexity of these themes will be explored through storytelling, transnational identity construction and the analysis of current political, economic and social issues from multiple perspectives. Participants will express the results of these explorations through the elaboration of a tangible and creative final project.
Who?
The UWC short course Connecting borders: Shifting perspectives on migration will bring together around 40 young people, between 16 and 18 years old, from Western Asia, Northern Africa and Europe.
Where?
Arkutino, Bulgaria. After four successful editions in Turkey, the 2017 Short Course will take place on the eastern coast of Bulgaria, which provides us with a rich context to engage with the current challenges and opportunities of migration within the region. We will focus on the transnational character of migratory movements, highlighting the relationship to migration for both Bulgaria and Turkey. Known as the 'periphery of Europe', we seek to understand the geopolitical, historical and cultural factors that affect migration flows between the two countries in specific and between two continents more generally.
When?