Global Leadership Forum
26 July 2017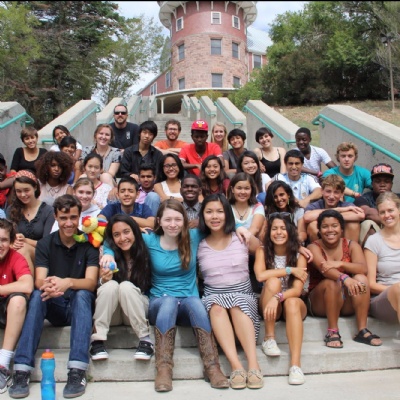 18 June - 26 July 2017, UWC-USA
At the Global Leadership Forum (GLF) we empower international youth through experiential education to foster social justice at local and global levels. Our curriculum goal is to internalize and reflect on the UWC core values by experiencing personal growth, communicating effectively, and bridging the individual with society.
During the 18 days we challenge our participants to step out of their comfort zones. We aim to develop more confident, skilled and empowered makers of positive change, through deliberate community engagement with supportive educators and partners in northern New Mexico and southern Colorado. We also challenge the participants to respectfully explore their belief systems and learn from the perspectives of their peers. The current mix of the program participants brings diverse viewpoints from over 15 countries spanning 5 continents.
Program dates
Session 1: 18 June – 5 July
Session 2: 9 July – 26 July
Program costs
$3,300
Financial Aid is available to qualified applicants.
For more information please visit our website and email us here with questions.